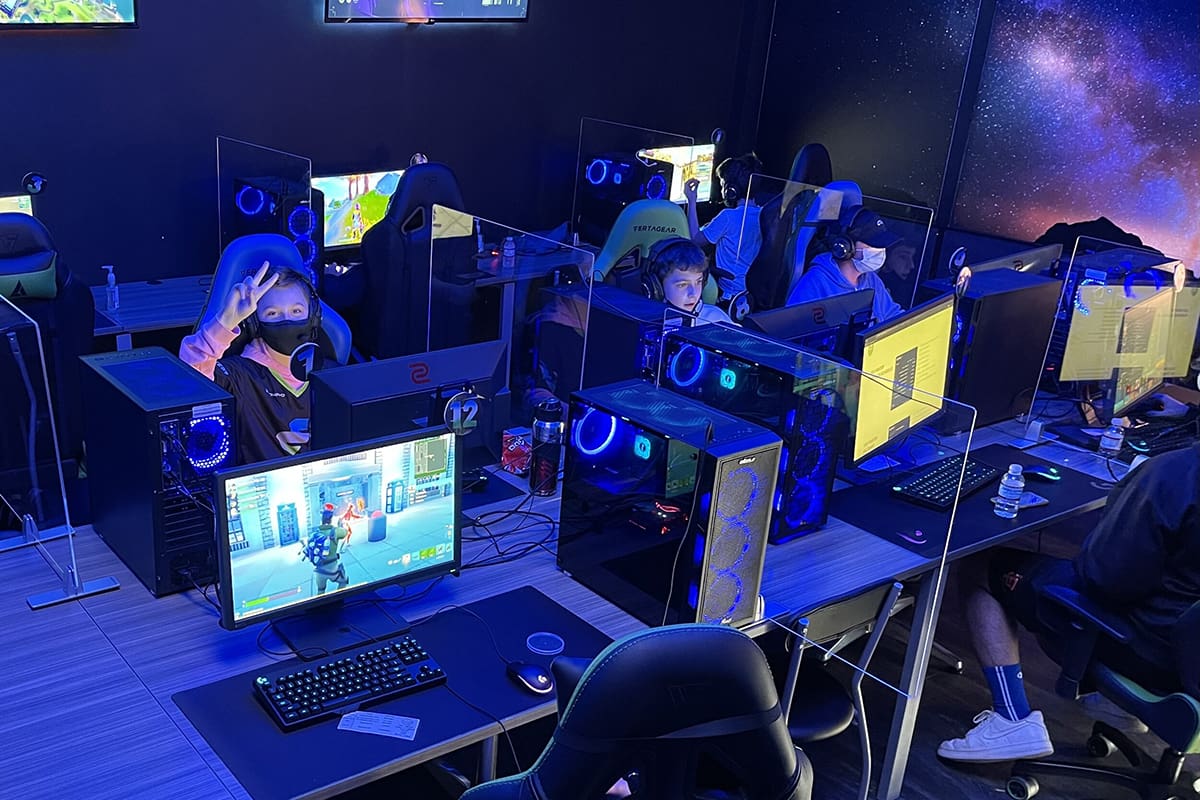 by in
Complexity Gaming has announced an activation alongside partner-brand, Lenovo. The North American esports organization and the electronics corporation are looking to commence a series of gaming summer camps in Dallas, Texas.
The goal of the summer camp activation is to assist girls and underserved children within the Dallas-Fort Worth area in taking their first steps towards a career path in the gaming industry. The camps will be focused on content creation and competitive gaming. It is scheduled to commence in late July 2022.
This is coming on the back of a multi-year partnership deal signed between Complexity Gaming and Lenovo on March 28, 2022. This activation will be the first of others to come since the partnership. The camps are expected to take place at Complexity headquarters, Lenovo Legion Esports Center, Frisco, Texas, and all participants will be provided with Lenovo devices for the entirety of the duration in camp.
Founder & CEO of Complexity Gaming, Jason Lake, spoke on the announcement of the summer camps and the opportunities offered by Lenovo as a partner.
He said:
"The Dallas-Fort Worth area has a strong gaming culture, and that lifelong passion is often discovered at an early age. With Lenovo, we're able to proactively highlight social and educational opportunities in gaming for those new to the space, as well as have a hand in helping local youth take their ideas to the next level."
Starting on July 25th, the first camp session will concentrate on digital content creation in esports. The second, which is scheduled to commence in August, will cover STEAM skills including engineering, coding, design, and others.
The initiative's ultimate goal is to increase inclusivity and diversity in gaming and esports. Both parties (Lenovo and Complexity) have promised to ensure that each camp will also "reinforce smart, safe habits online" and go a step further by educating the children on the importance of non-toxic and inclusive behavior. Participants will also receive a capstone project of their work at the end of each camp.
Gerald Youngblood, the Chief Marketing Officer of Lenovo North America, commented on the partnership with Complexity Gaming. He also described the partnership's summer camp initiative as a new way of helping kids learn and grow via their gaming experience.
"The enormous scale and momentum of the gaming industry is undeniable. Children are engaging with games and gaming content daily, and by partnering with an industry leader like Complexity, Lenovo is expanding the ways in which we are helping young people learn and grow from their gaming experience."
Here is the schedule as shared by the organizers, outlining a brief introduction to the goal of each camp cohort and eligibility.
– July 25-29: Digital Creators: Esports – It takes a lot to make it to the esports stage. Campers will learn not only the gameplay skills required to get there, but also effective strategies for building their digital profiles and contents. (open to girls ages 12-15)
– August 1-5: STEAM Party – In this program, campers will learn how design, coding, engineering, and more intersect to create exciting projects using robots, LEGO, snap circuits, and more. (open to youth ages 6-9; eligibility based on income)