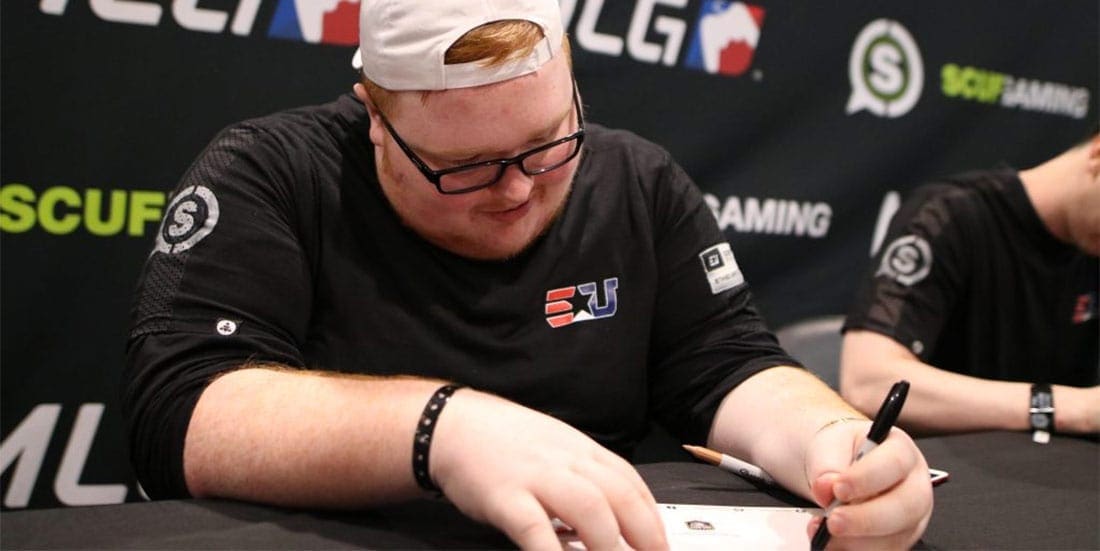 by in
The 2019 Call of Duty world champion Alec "Arcitys" Sanderson stunned the CoD community with a free agency announcement on Sunday, September 1, meaning he will part ways with eUnited after three years.
A lot of changes are on the horizon for the 2020 season of Call of Duty World League, including the exclusion of some popular organisations and brands, due to financial complications.
Most notable of which is the decision made this Thursday, August 29, by Matthew "Nadeshot" Haag, who announced his team, 100 Thieves will not participate in 2020 CDL due to high costs of participating in the league.
At the time of writing, there are already nine teams confirmed to participate in the next year's CDL, yet we are still waiting for the rumours of eUnited making their way into the franchised league with Houston to be confirmed.
As a part of the purchase of Infinite Esports & Entertainment, Immortals Gaming acquired both Houston Outlaws and OpTic gaming, which forced them to sell the latter, to comply with Overwatch League rules.
The buyer as reported by ESPN was Lee Zieben, a Houston real estate investor, who has reportedly made a decision to dive deeper into esports scene with an offer to acquire the 2019 CWL Champions eUnited eSports to represent Houston in the Call of Duty League.
While no official announcements have been made yet on whether eUnited accepted the deal or no, the rumours have it the deal is close to being finalized, which is why the recent Arcitys' announcement took the CoD community by surprise.
One of the eUnited's most talented individuals and a key player, who helped them reach the title of 2019 CWL Champions, Arcitys has revealed on his Twitter account, his contract with eUnited has run out and that he is looking for a new team, where he could continue his career.
While greeted with some level of disagreement from the fans, his teammate James "Clayster" Eubanks released a statement he fully supports Arcitys and his decision.
Arcitys' decision to leave the team and look for another challenge could result in an interesting turn of events, where he and his twin brother Preston "Prestinni" Sanderson face off against each other.
That would also mean the duo would be separated for the first time in their professional CoD career, which started in 2016 when the brothers joined EZG eSports West.
MORE CALL OF DUTY NEWS