by in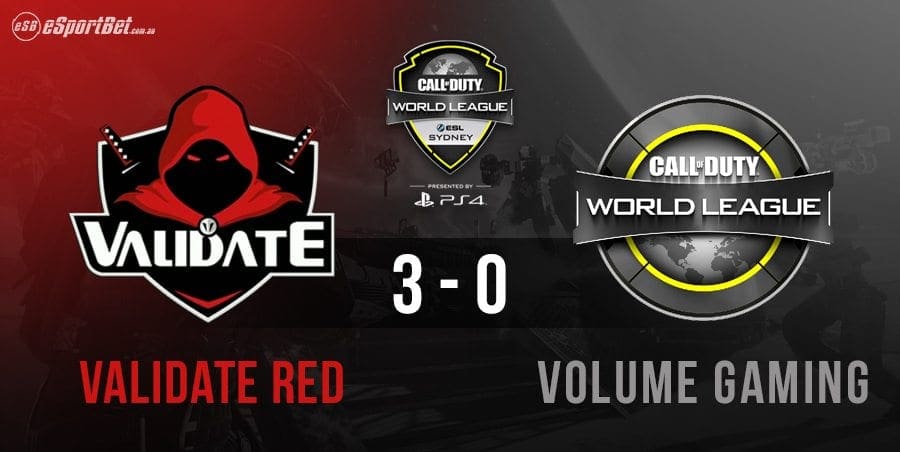 Validate Red have overcome Volume Gaming to secure their hard-earned 3-1 victory in match #6 of the first day of Call of Duty World League Sydney Open 1.
The final match of day one of CWL Sydney finally saw an underdog break the clean sweep streak, with Volume Gaming managing to catch Validate Red off guard in Search and Destroy on Crusher to win 6-3 after Validate Red opened strong with 250-159 on Breakout, Hardpoint.
Unfortunately for Volume Gaming, Validate Red recovered fast, and secured their victory with a clean 14-0 wipeout in Precinct, Uplink and 250-75 score on Throwback, Hardpoint.
With the first day of matches over, Tainted Minds, Mindfreak, Chiefs ESC, Validate Black, Prodigy eSports and now Validate Red can rest easy as they are all officially a few steps closer to the big $14,000 first place cash prize pool, and CWL CoD pro points.
Watch ESL Australia's CWL Open 1 Sydney via the official MLG stream or on YouTube over the weekend for more stellar CoD eSports action, with the event to unfold across the entire March 3-5 weekend.
Follow us on our official eSportBet Twitter page and drop a line to say hi.