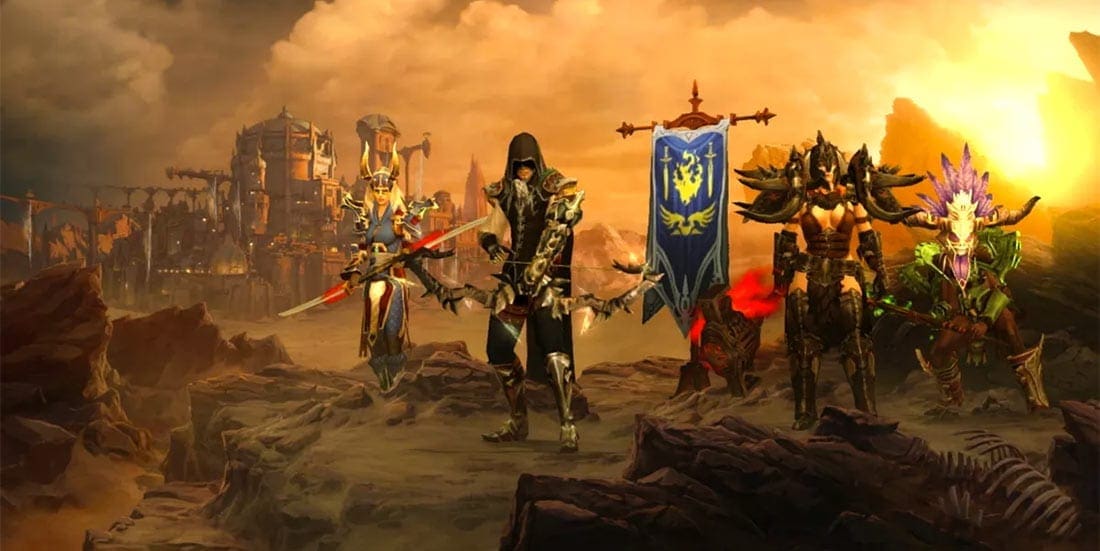 by in
In the latest issue of German magazine GameStar, Blizzard Entertainment has supposedly leaked the impending release of a fourth instalment of the widely popular Diablo game title.
A full-page advert in the gaming publication featured a segment dedicated to the upcoming book 'The Art of Diablo', which is due to hit the shelves in November this year.
The article stated that the book contains "over 500 artworks from Diablo, Diablo II, Diablo III and Diablo IV", suggesting a new edition of the game could be on the way.
What makes the leak even more exciting is the fact it surfaced less than two weeks ahead of BlizzCon, an annual convention where Blizzard is known for showing off upcoming projects and new content.
While it could be nothing more than a typo in the advert, the timing of it has many people convinced we are about to see a fourth edition of one of the most popular dungeon crawler hack-and-slash RPGs.
There were high expectations about the potential reveal of Diablo IV at last year's BlizzCon, but instead the fans were introduced to the unsuccessful Diablo Immortal mobile game.
The new Diablo game is, however, not the only Blizzard sequel which is expected to be revealed at Blizzcon 2019.
There have been strong suggestions for quite some time that an Overwatch sequel is in works. The rumours indicate the so-called 'Overwatch 2' will not be an expansion to the previous title, but rather an all-new game that will feature PvE and PvP as well as a new levelling system for each hero.
This year's BlizzCon, which is set to begin on November 1, 2019 in Anaheim, California, is shaping up as a memorable one for many reasons.
Blizzard will be eager to win back public trust after all the criticism the company received for punishing the Hearthstone pro who spoke out in support of the ongoing Hong Kong protests.
The company will also want to trump Riot Games, who just recently announced a handful of new game titles in celebration of the 10-year anniversary of League of Legends.