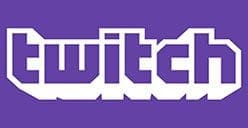 by in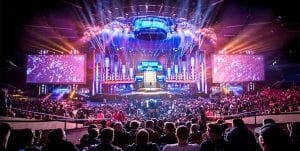 Twitch.tv has officially partnered up with Blizzard Entertainment for exclusive third-party live streaming video rights to Blizzard esports tournaments through 2018, which includes Hearthstone, Heroes of the Storm, Overwatch, StarCraft II and World of Warcraft.
For the next two years, only Blizzard themselves and Twitch will broadcast Blizzard-sponsored esport content, which grants the popular video game streaming service a significant monopoly over some of the biggest and most watched esports competitions worldwide. Twitch has so far announced broadcasting rights for over 20 "major individual events", including:
Heroes of the Storm Global Championship (HGC)
StarCraft II World Championship Series (WCS Circuit)
Hearthstone Championship Tour (HCT)
Hearthstone Global Games (HGG)
World of Warcraft Arena Championship
Overwatch APEX League
Overwatch Premier Series
Amazon and Twitch Prime members also get additional bonuses as part of the deal, with Blizzard giving Prime members exclusive in-game content for its games. From June 20 to August 10, subscribers to either premium service will be awarded a golden loot box in Overwatch – guaranteeing at one legendary item. Considering the crazy efforts people tend to go to obtain such cosmetic items, it's definitely an enticing incentive to jump on board and enjoy the new official home for Blizzard esports tournaments.
The collaboration between live stream video gaming services and goliath esports gaming company is not a new phenomenon. The Blizzard and Twitch team-up is just the latest in a series of high-profile broadcasting partnerships, with Riot Games pocketing $300 million per year from BAM Tech for granting exclusive broadcast distribution of League of Legend tournaments through 2023.
Neither Twitch or Blizzard have confirmed the financial extent of the monolith deal, but we're fairly sure it's a big one – but well worth the asking price, considering the upcoming debut of Blizzard's Overwatch League and the continuing growth of the esports industry as a whole, projected to exceed $1 billion this year and over $1.23 billion in 2019.