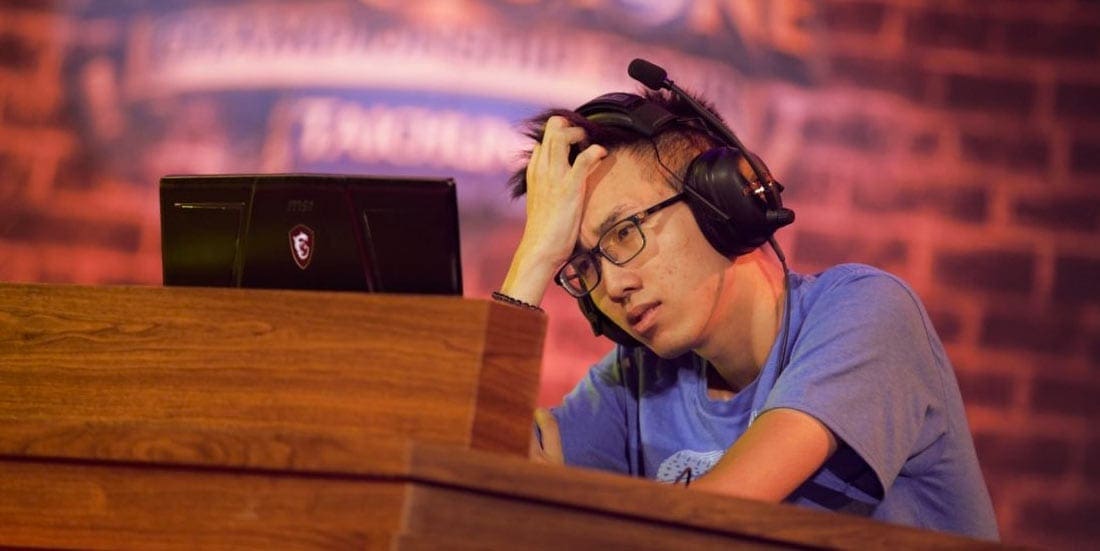 by in
Following huge turmoil in the global esports community after the suspension of Ng Wai "Blitzchung" Chung for his controversial statement during Asia-Pacific Grandmasters tournament, Blizzard have decided to reduce the punishment to a more rational length.
Blitzchung, a professional Hearthstone esports player from Hong Kong, was banned Monday after expressing support for ongoing protests in his homeland by shouting "Liberate Hong Kong, revolution of our age" during a live-streamed interview.
His actions earned him a 12-month ban from participating in all Blizzard-run tournaments on top of losing his tournament winnings (US $3,000).
Blitzchung's punishment caused a widespread public protest against Blizzard, accusing the company of using too harsh punishment in order to cater to the Chinese audience.
The support for Blitzchung reached all corners of the world, with some legal entities and political figures joining in the protest against Blizzard, which forced the company to respond to the accusations.
And a response came on Friday, October 11, when Blizzard president J. Allen Brack released an official statement where he doubled down on the firm's decision to disallow any political speech during their events and denied that the initial decision was not in any way driven by the company's relationships in China.
"The specific views expressed by Blitzchung were not a factor in the decision we made. I want to be clear: our relationships in China had no influence on our decision," said Brack.
Brack went on to explain he stands behind Blizzard's punishment for banning Blitzchung for his support of Hong Kong protests and will do the same to any players or casters that will do the same in the future.
While the punishment stands firm, Brack stated Blizzard have decided to reduce the punishment to be more rational and still serve its purpose. For that reason, Blitzchung will receive back the lost prize money on top of his ban being reduced from a one year to six months, because he played fair in the tournament.
"But playing fair also includes appropriate pre-and post-match conduct, especially when a player accepts recognition for winning in a broadcast. There is a consequence for taking the conversation away from the purpose of the event and disrupting or derailing the broadcast," added the Blizzard president.
While a nice gesture made by Blizzard, the protests against the company continue and it seems like this fire will need much longer to extinguish as seen by ongoing anti-Blizzard posts made on Reddit, Facebook and Twitter.
Twitter has been roaring in recent days with #BoycottBlizzard trending, where several pictures of people cancelling their subscriptions to Blizzard-owned games as well as others acts of protest can be found.
Adding to online outrage, there is supposedly a mass protest planned for next month's Blizzcon, which should keep the fire going, as masses demand for further clarification of Blizzard's controversial actions.
LATEST ESPORTS NEWS