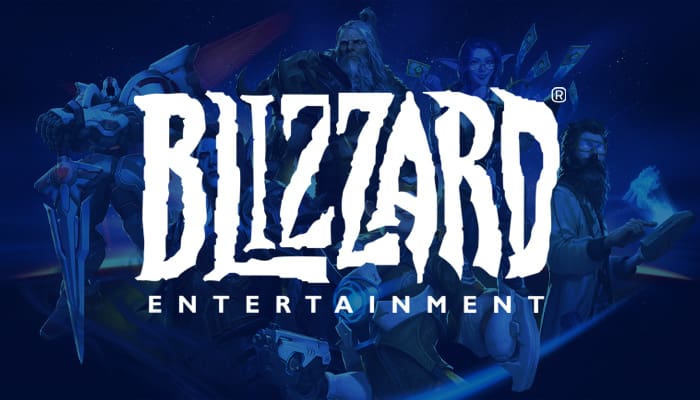 by in
American game developer Blizzard Entertainment has been denied its proposal to extend its partnership with game publisher NetEase by six months in China.
As a result of this, the Overwatch developer is set to exit the China domain if it does not find a new publisher before January 23, which is the stipulated time for its existing contract with NetEase to expire.
"We approached NetEase again last week for assistance in exploring a six-month extension of our existing agreement … to allow everyone to continue playing without disruption and for Blizzard to continue exploring a reasonable and long-term path forward in the China region," it said in a press release.
"Unfortunately, NetEase did not accept our proposal to extend the existing game service agreement following last week's extension negotiations. We will therefore have to comply with NetEase's offer. Therefore, we will have to follow NetEase's suspension announcement to discontinue the game service in China on January 23."
NetEase also released a statement, explaining what prompted its denial of the six-month extension. According to them, the agreement that was proposed by Blizzard was unfavourable and "unfair", hence they could not come to an agreement to extend their partnership.
"Considering the unequal, unfair, and other conditions attached to the cooperation, the two parties failed to reach an agreement in the end," a NetEase statement read. "We believe that Blizzard's proposal–including today's sudden statement–is outrageous, inappropriate, and not in line with business logic."
Blizzard is the developer of games such as Overwatch, World of Warcraft, Starcraft, and a couple others. This news has definitely plagued Chinese gamers, as in a few days they will not have access to these titles.
However, with the hope and motive that it will find a new publisher in China, Blizzard has advised its Chinese gamers to archive their gaming history and items so that when they get a new partnership, they will be able to continue gaming from where they left off.
"It's important for everyone at Blizzard to properly save your game progress, items and memories – we create these worlds so that you can feel you are a part of them. We want you to be able to move on from where you left off. We hope that NetEase will follow its previous end of service announcement and properly seal all players' game data. To give CN World of Warcraft players an additional peace of mind, in addition to the game data sealing provided by NetEase; Blizzard will also launch a feature tomorrow (January 18, Beijing time) that will allow CN World of Warcraft players to download their game progress for the future," Blizzard stated.
"When the game comes back online in the future, you will be able to upload your saved game history in order to continue playing. This feature will continue to be available until the game ends service in China. We will share more information about the World of Warcraft progress archive with you on Weibo."
The Blizzard game titles for China users will cease to be available; this does not include Diablo Immortal, as this game was born out of a different long-term partnership agreement with both parties.
The Overwatch developer also briefed the public on its progress towards finding a new partner in China. It said it is already in talks with some potential partners and is hoping that its goals align so it can commence a partnership as soon as possible. Blizzard also promised to keep its Chinese players abreast of its plight in finding a new partner.
"We have started talks with a number of potential partners who share our player-first values. We continue to prioritize potential partners that can provide high quality and consistent game play, create a positive gaming environment both inside and outside of the game, and work with us to bring our games back to our players in China," Blizzard revealed.
"We will share new developments with you in the future. Unfortunately, NetEase is unwilling to extend the service for six months based on the terms of the existing partnership while we look for a new partner. However, we will not give up and will still do our best for everyone. We want you to understand that it's not over yet. We will still try to find a national partner who shares our beliefs."