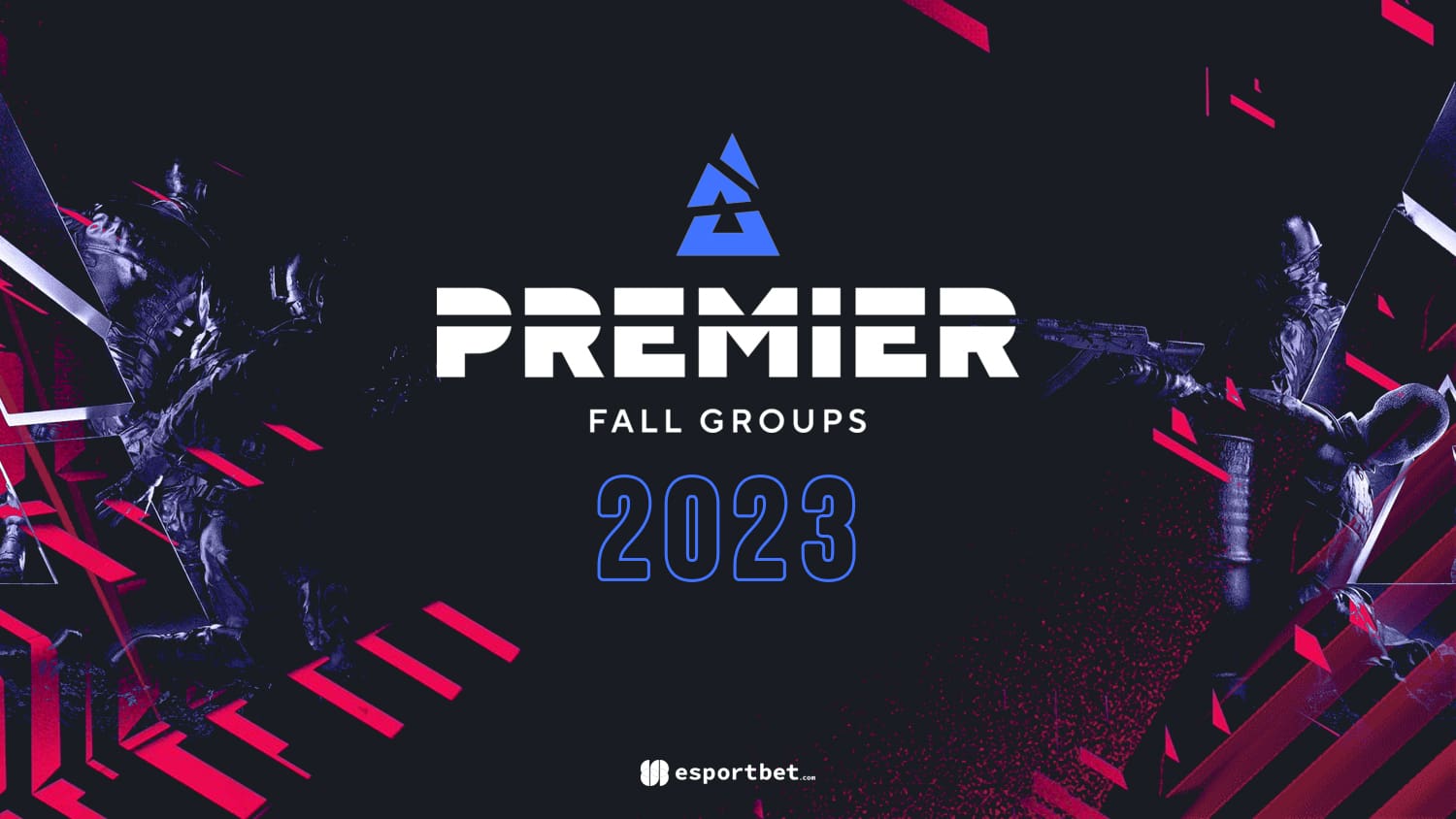 by in
ESB's free Counter-Strike: Global Offensive betting tips for Friday, July 14, focus on three BLAST Premier Fall Groups 2023 clashes in Group B and C. Here are our predictions for Heroic vs BIG, Natus Vincere vs Astralis, and FaZe Clan vs OG, with esports odds courtesy of GG.Bet.
HEROIC vs BIG CS:GO BETTING & MATCH DETAILS

Best Odds:
Heroic -1000 at BetOnline | BIG +550 at BetOnline
When:
July 14, 2023 |12:00 CEST
Watch Live:
Twitch (https://www.twitch.tv/BLASTPremier)
Heroic is one of few Counter-Strike teams who haven't made any roster changes during the summer break, and that's fine. Heroic are the current highest-rated team on the global CS:GO ladder, with awe-inspiring tournament results since the turn of the year.
In May, they reached the semifinals of the Paris Major, secured another top-four at Intel Extreme Masters Dallas 2023, and won BLAST Premier: Spring Final 2023. And considering how much Heroic have accomplished in the first half of 2023, it's fair to assume they'll look just as dangerous in the final stretch of the Counter-Strike: Global Offensive era.
BIG enter the second half of the year with three new players, including David "prosus" Hesse and Elias "s1n" Stein, who got promoted from BIG Academy and ex-OG AWPer Mateusz "mantuu" Wilczewski. BIG don't look much stronger with their new roster, but promoting two young players gives the German squad a lot of room for growth.
Since this is the first tournament following the summer break, top teams are expected to look weaker in the first few games. Even with that handicap, Heroic should win, but we don't expect it to be a complete blowout.
NATUS VINCERE vs ASTRALIS CS:GO BETTING & MATCH DETAILS

Best Odds:
NaVi -151.52 at BetOnline | AST +110 at BetOnline
When:
July 14, 2023 |15:00 CEST
Watch Live:
Twitch (https://www.twitch.tv/BLASTPremier)
With the signing of Justinas "jL" Lekavicius, Ivan "iM" Mihai, and Aleksi "Aleksib" Virolainen, Natus Vincere are now an international roster for the first time in the team's history, which instantly brings up the question of how well they'll manage to communicate. With time this won't be an issue, but at least in the first month, NaVi will have to adapt to the new environment.
Astralis made a huge roster change in June when the Danish squad benched Lukas "gla1ve" Rossander and finalised the transfer of ex-Sprout rifler Victor "Staehr" Staehr. With Benjamin "blameF" Bremer now taking over as the in-game leader, Astralis will proceed with an entirely new identity; however, this move can easily backfire.
BlameF was the most reliable player on Astralis (1.23 rating), so him being appointed to the IGL position means that a lot will come down to Staehr and the rest of the team to step up. But as risky as this move is, Astralis had to take chances to return to their former glory.
Natus VIncere opened as 1.85 with esports betting sites to defeat Astralis and are now priced at just 1.66, which is likely an overreaction to their win against Team Vitality at Match of LeGGends. That match didn't mean much and doesn't represent how good Natus Vincere are.
Even though there are more question marks above Astralis, the Danes are a good bet at plus money.
FAZE CLAN vs OG CS:GO BETTING & MATCH DETAILS

Best Odds:
FaZe -1000 at BetOnline | OG +550 at BetOnline
When:
July 14, 2023 |18:30 CEST
Watch Live:
Twitch (https://www.twitch.tv/BLASTPremier)
Before the summer break, FaZe Clan looked quite weak, and it seemed like they lost a lot of the traction they had at the start of the year. Their shaky stretch from April to June might seem concerning, but it doesn't mean much, so it makes sense that FaZe decided to keep their roster intact.
OG took a different approach. After failing to win a single tournament in 2023, OG decided to make a major roster change in June, when they reinstated Nemanja "nexa" Isaković, sold Shahar "flameZ" Shushan to Vitality and transfer-listed Adam "NEOFRAG" Zouhar and Abdulkhalik "degster" Gasanov. To fill in the gaps, OG acquired Iulian "regali" Harjău, Nils "k1to" Gruhne, and Dion "FASHR" Derksen.
Like Astralis, OG had to risk it, but this team doesn't scream quality, and unless the new signees step up and outperform the expectation, OG will likely remain a "good but not great" team.
FaZe Clan are the better team, and they've had a chance to warm up at SteelSeries Legends vs Champions at the start of the month. FaZe also have a pre-established synergy, and even though they'll be a bit rusty, Finn "karrigan" Andersen and friends should come out ahead with plenty to spare.
FaZe Clan -11.5 rounds (total)
No tags for this post.