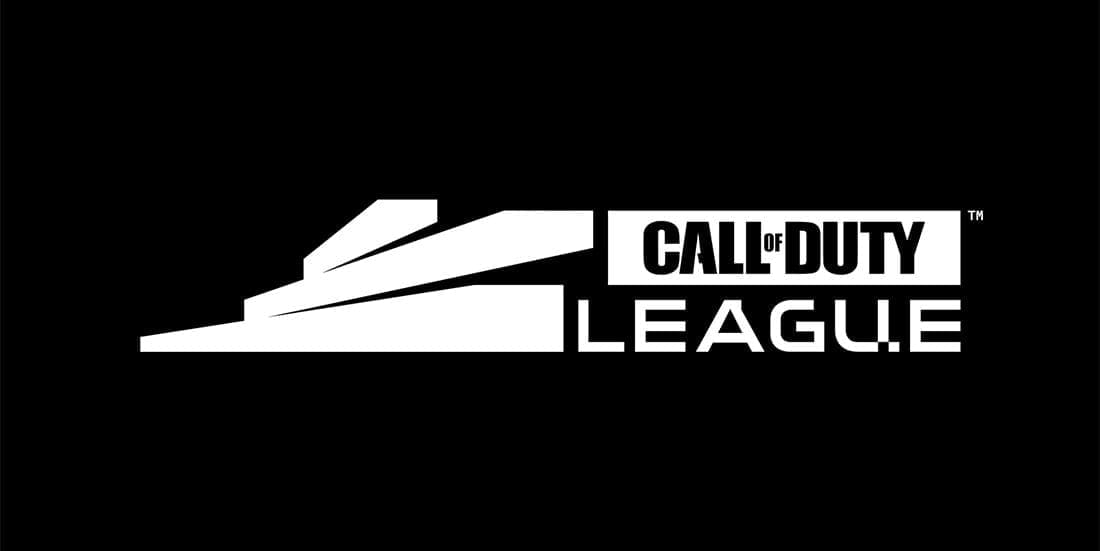 by in
Each of the 12 Call of Duty League franchises has been confirmed for the inaugural season of the competition, which is set to kick off on January 24, 2020 at the Minneapolis Armory in Minnesota.
The Call of Duty League will consist of home series events, meaning each team will host live matches throughout the season. And with 12 franchises confirmed for the season, we will get to see the CDL travel to 12 different cities across USA, France and England.
Let's look over the teams and their names, rosters and colors.
Atlanta FaZe
Atlanta FaZe are owned by Atlanta Esports Ventures and are a result of a partnership with FaZe Clan, the iconic Call of Duty team. The team was officially announced on October 26, 2019 and will represent red, white and black colors.
Roster: McArthur "Cellium" Jovel, Preston "Priestahh" Greiner, Tyler "aBeZy" Pharris, Chris "Simp" Lehr and Michael "MajorManiak" Szymaniak.
Coach: James "Crowder" Crowder
Chicago Huntsmen
Announced on October 31, 2019, the Chicago Huntsmen are owned by NRG Esports. The team's official colors are brown and green.
Roster: Matthew "FormaL" Piper, Dylan "Envoy" Hannon, Seth "Scump" Abner, Alec "Arcitys" Sanderson and Peirce "Gunless" Hillman.
Coach: TBA
Dallas Empire
Owned by Envy Gaming, the Dallas Empire were officially announced on October 19, 2019. The team's name derives from the Texas state anthem, 'Texas, Our Texas'. The Empire's colours are gold and black.
Roster: Ian "Crimsix" Porter, Cuyler "Huke" Garland, James "Clayster" Eubanks, Anthony "Shotzzy" Cuevas-Castro and Indervir "iLLeY" Dhaliwal.
Coach: TBA
Florida Mutineers
Announced on October 28, 2019, the Florida Mutineers are owned by Misfits Gaming and will represent the Sunshine State. The team logo and name are inspired by the pirates who roamed Floridian waters in the 17th and 18th century. The team's official colours are teal and red.
Roster: TBA
Coach: TBA
London Royal Ravens
The London Royal Ravens are owned by ReKTGlobal and were announced on October 15, 2019. The team's name derives from the legend of the ravens of the Tower of London. The team's official colors will be black, blue and red.
Roster: Matthew "Skrapz" Marshall, Jordan "Jurd" Crowley, Dylan "Dylan" Henderson, Brad "Wuskin" Marshall and Rhys "Rated" Price.
Coaches: Joseph "Joee" Pinnington, Shane "ShAnE" McKerral and James "Dominate" Batz.
Los Angeles Guerrillas
Los Angeles Guerillas were announced on October 21, 2019 and are owned by Kroenke Sports & Entertainment, which also owns the Los Angeles Rams, Arsenal FC and several Colorado-based sporting franchises. The team's official colors will be purple and black.
Roster: Patrick "ACHES" Price, Ulysses "AquA" Silva and Jacob "Decemate" Cato.
Coach: TBA
Minnesota Røkkr
The Minnesota Røkkr were officially announced on October 29, 2019. Owned by WISE Ventures Esports, the team's name and logo are taken from Norse mythology. The Rokkr's official colours are purple and blue.
Roster: Adam "GodRx" Brown, Adam "Assault" Garcia, Justin "SiLLY" Fargo, Obaid "Asim" Asim, Alex "Alexx" Carpenter, Kaden "Exceed" Stockdale and Devin "TTinyy" Robinson.
Coaches: Brian "Saintt" Baroska and Jacob "REPPIN" Trobaugh.
New York Subliners
The New York Subliners are the official CoD franchise team of New York, owned and operated by Sterling VC and the New York Mets. The team branding was revealed on October 21, 2019.
Roster: Thomas "ZooMaa" Paparatto, Lamar "Accuracy" Abedi, Trei "Zer0" Morris, Donovan "Temp" Laroda, Dillon "Attach" Price and Doug "Censor" Martin.
Coach: John "Revan" Boble.
OpTic Gaming Los Angeles
OpTic Gaming Los Angeles, owned by Immortals Gaming Club, were announced on October 24, 2019. The team has retained its branding as OpTic, which is one of the most iconic names in the Call of Duty scene. Its official colors will remain black, white and green.
Roster: Thomas "TJHaLy" Haly, Kenny "Kenny" Williams, Austin "SlasheR" Liddicoat, Brandon "Dashy" Otell and Jordan "JKap" Kaplan.
Coach: TBA
Paris Legion
Owned by c0ntact Gaming, the Paris Legion are one of the two non-American teams in the CDL. Announced on November 2, 2019, their logo is inspired by the classic fleur-de-lis motif. The team's official colors are red and orange.
Roster: Conrad "Shockz" Rymarek, Denholm "Denz" Taylor, Luke "Louqa" Rigas, Matthew "KiSMET" Tinsley, Timothy "Phantomz" Landis, Zach "Zed" Denyer and Paul "Breszy" Breszynski.
Coaches: Josh "Joshh" Sheppard and Joel "Op2" Mehdizadeh.
Seattle Surge
The Seattle Surge are owned and operated by Enthusiast Gaming and Canucks Sports & Entertainment. The team, which will sport various shades of blue, was officially revealed on October 30, 2019.
Roster: Ian "Enable" Wyatt, Damon "Karma" Barlow, Sam "Octane" Larew, Josiah "Slacked" Berry and Bryan "Apathy" Zhelyazkov.
Coach: Joey "Nubzy" DiGiacomo.