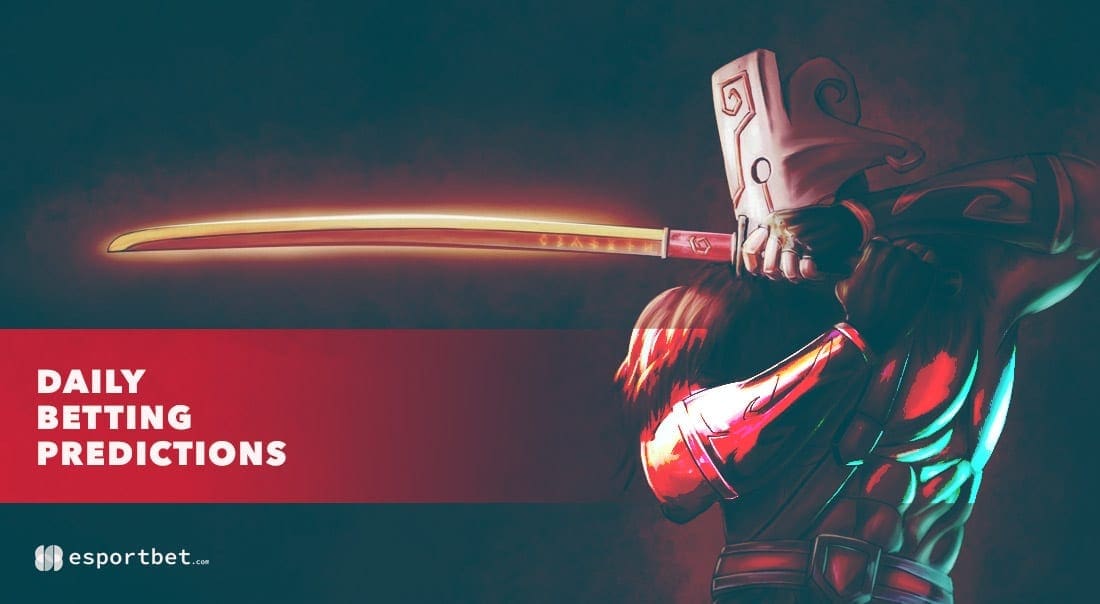 by in
ESB's free Dota 2 betting predictions for Saturday, October 29, focus on two bouts from The International 2022. Check out our analysis for Team Aster vs Team Liquid and Team Secret vs Tundra Esports, with the best esports betting odds courtesy of BetOnline.
---
TEAM ASTER vs TEAM LIQUID Dota 2 BETTING & MATCH DETAILS

Best Odds:
Aster -138.89 at BetOnline | Liquid +100 at BetOnline
When:
October 29, 2022 | 12:00 SGT
Watch Live:
Twitch (https://www.twitch.tv/dota2ti)

This clash will mark the second meeting between Team Aster and Team Liquid in this tournament. The two squads already clashed in the opening round of the playoffs just a week ago when Aster won 2-0.
But that loss hasn't stopped Team Liquid, who bounced back strong and stepped up in the lower bracket, eliminating Entity (2-1), OG (2-0), and Thunder Awaken (2-1). On the other side, Team Aster crashed out of the upper bracket after suffering a terrible 0-2 loss against Tundra Esports last Saturday. On a more positive note, Aster defeated The International 2021 finalists PSG.LGD a day later and proved that they're still a threat for the title.
Considering Team Aster obliterated one of the world's strongest Dota 2 esports teams and are 1-0 up in the head-to-head, it's no surprise to see them priced as the favourites for this match. However, we wouldn't sleep on Team Liquid.
Team Liquid were in a good spot to at least force a three-map series the first time they met with Aster, and even though they fell short in that affair, Liquid have shown a lot of improvement throughout their lower-bracket run. This is a very winnable match for Liquid, but since we don't expect it to be one-sided, a bet on over 2.5 maps at evens or better makes a lot more sense.
---
TEAM SECRET vs TUNDRA ESPORTS Dota 2 BETTING & MATCH DETAILS

Best Odds:
Secret +162 at BetOnline | Tundra -227.27 at BetOnline
When:
October 29, 2022 | 17:00 SGT
Watch Live:
Twitch (https://www.twitch.tv/dota2ti)

For the second year in a row, Team Secret are just a couple of steps away from claiming the coveted Aegis of Champions, which has been eluding them since 2015. Widely known as a team that consistently does well throughout the regular season only to disappoint at The International, Secret now have a chance to make things right. But it won't come easy.
Their next opponents, Tundra Esports, are not a team you would want to sleep on, and their performances throughout the tournament have been phenomenal, to say the least. They topped Group B with a 5-4-0 record and have since picked up massive Ws against OG (2-0) and Team Aster (2-0).
Team Secret finished the group stage in second (Group B) with five wins, three draws, and a single loss, which was handed to them by Tundra (2-0) on the second day. It's also important to note that the match wasn't even remotely close and that Tundra are 4-1 up in the head-to-head on the year, which explains why Tundra Esports are expected to win on Saturday.
Just like the first match of the day, this one feels very close. Tundra Esports seem to be in a better spot to come out ahead, but we expect them to drop at least one map.
Tundra Esports to win 2-1