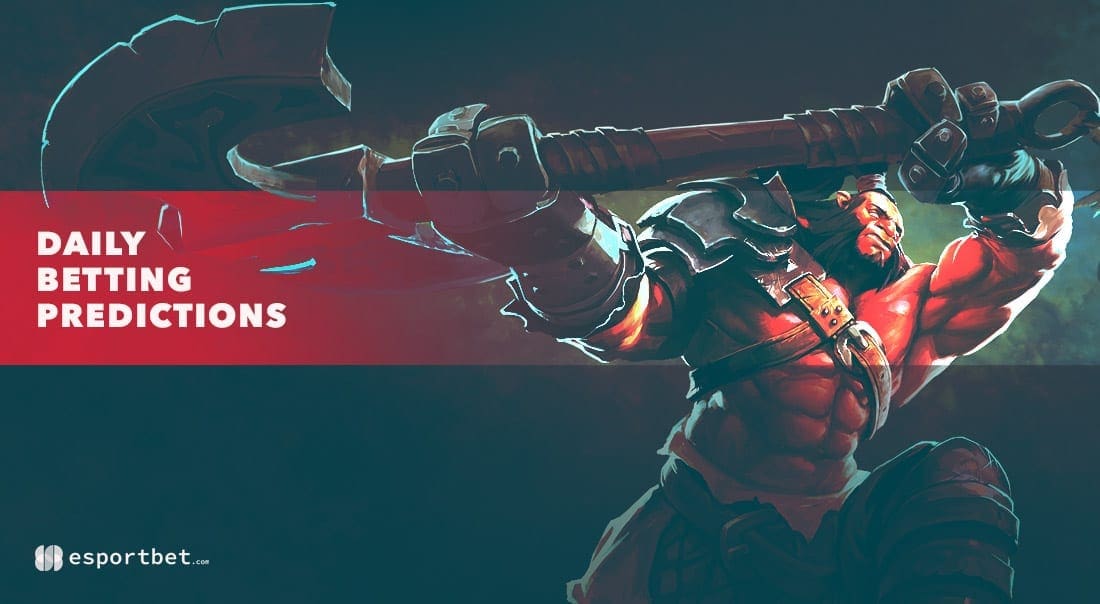 by in
ESB's free Dota 2 betting picks for Friday, October 8 focus on the second-round bouts of The International 10 group stage in Bucharest, Romania. Here are our selections for Team Secret vs PSG.LGD, Elephant vs Vici Gaming, and Evil Geniuses vs Alliance, with top odds courtesy of BetOnline.
---
PSG.LGD vs TEAM SECRET Dota 2 BETTING & MATCH DETAILS

Dota 2 Odds:
PSG.LGD +132 at BetOnline | Draw +147 | Secret +279 at BetOnline
When:
October 8, 2021 at 10:00 EEST
Watch Live:
Twitch (https://www.twitch.tv/dota2ti)

PSG.LGD enter TI10 as the team to beat, priced at -125 to go all the way and hoist the Aegis of Champions. Even though it might be shocking to see one squad priced as such a big betting favourite in the most stacked Dota 2 esports tournament of the year, there's a good reason for it.
The Chinese squad have been phenomenal throughout 2021 and have not placed worse than fourth across nine tournaments attended. What's more, they won WePlay AniMajor in June and placed third at the ONE Esports Singapore Major 2021 two months earlier.
Team Secret's achievements on the year seemed relatively lacklustre compared to their success in 2020 when Secret broke Alliance's record for the most wins across 100 consecutive matches with 87-13 (previously 83-17). This year, Secret have achieved far less, but it was very noticeable that the European powerhouse have started to slow down only after they knew that they were heading to TI10.
Purposely playing poorly to seem feeble is not a new strategy in Dota 2, so we have a hard time believing that Secret are really that weak. PSG.LGD are still the clear best team at the TI10, but we have faith in Secret to win one map.
---
ELEPHANT vs VICI GAMING Dota 2 BETTING & MATCH DETAILS

Dota 2 Odds:
Elephant +175 at BetOnline | Draw +116 | Vici +265 at BetOnline
When:
October 8, 2021 at 10:00 EEST
Watch Live:
Twitch (https://www.twitch.tv/dota2ti)

For future TI10 betting, it's valuable to keep in mind that these Chinese derbies are usually complete coin-flips. Due to COVID-19 restrictions, Chinese Dota 2 teams were forced to play inside their region for most of the year, so they know each other extremely well.
Vici Gaming have met with Elephant eight times over the year and lead the head-to-head with 5-3; however, Vici haven't won a single of their last three outings (0-2, 0-2, 1-2). This explains why Elephant are billed as the betting favourites for this bout, but they're not a good bet at +175.
Elephant was formed to become the new Chinese super team, and while they have the talent to be one, this roster lacks synergy and seems more like a group of strong individuals rather than a solid unit. A draw is a real possibility, but there is far more value with Vici at outsider odds.
---
EVIL GENIUSES vs ALLIANCE Dota 2 BETTING & MATCH DETAILS

Dota 2 Odds:
EG +122 at BetOnline | Draw +156 | Alliance +331 at BetOnline
When:
October 8, 2021 at 12:00 EEST
Watch Live:
Twitch (https://www.twitch.tv/dota2ti)

Evil Geniuses were priced as high as +800 to win their second TI title last week and are now at +400, which is a much fairer price. This is an extremely strong and experienced roster and arguably one of the most consistent Dota 2 teams at TI10.
It's worth noting that EG haven't attended any tournaments since WePlay AniMajor, but that could serve as an advantage mainly because teams won't know what to expect from EG. What's more, EG haven't placed worse than second across four competitions on the year – including runner-up finishes at ONE Esports Singapore Major 2021 and the WePlay AniMajor.
Alliance are one of the best teams in the history of competitive Dota 2 and Europe's first seed at the TI10. However, Gustav "s4" Magnusson and his crew are notorious for underdelivering on the international stage.
Since we're still in the early stages of the tournament, this is a world where Alliance upset EG; however, the offered Dota 2 betting odds on the favourites are too high to pass on. EG shouldn't be priced higher than +100.