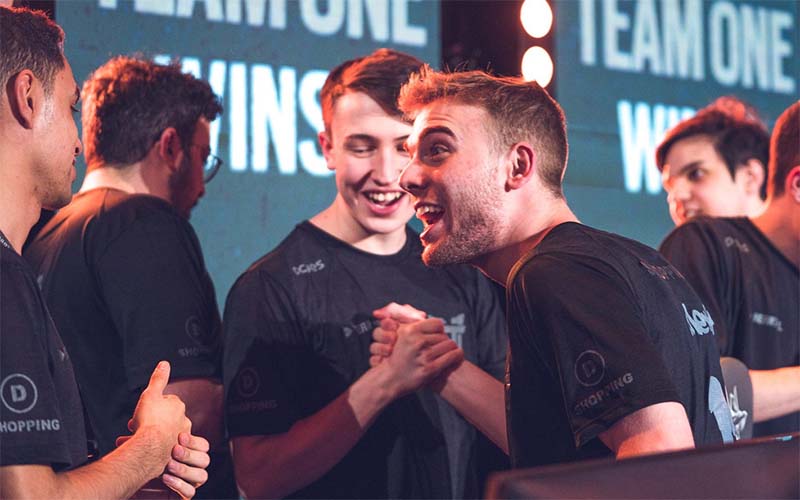 by in
Team oNe has gone into a partnership with a blockchain company in a bid to offer more value to its fan base. The company Liqi will create Fan Token products for the Brazilian esports organization.
The product is to be allotted an initial value of R$25, and it will be hosted on Liqi's platform. The product has been scheduled to be released officially on July 19.
The Fan Token will offer its owners direct access to exclusive content, participation in promotional activations, and discounts on Team oNe merchandise.
Buyers will also be privy to a limited offering to be made on the day of the launch. These limited offerings will see buyers receive casual shirts, Team oNe jerseys, dedicated classes with coaches, and many other experiences within the organization.
Team oNe Chief Executive Officer Alexander Kakavel lauded the partnership with Liqi, referring to them as a safe and credible platform.
"We chose to do this with Liqi, as it is a safe and credible platform," Kakavel said.
"We have high expectations with this partnership, it's a chance for our own community to help Team oNe be bigger."
Over the span of the first half of the year, Liqi has continued to grow its footprint in the Brazilian esports community. Earlier in May, Liqi secured a partnership with Vivo Keyd, which saw the creation of NFT and Fan Token products for the organization.
The blockchain company was also a part of the sponsors of the Brazilian VALORANT tournament Spike Ladies, alongside Razer and Kaspersky. Liqi also provided all of its partners with digital services and products, which were resident on its platform.
Asides from Team oNe and Vivo Keyd, who both run fan-based tokenization projects. MIBR, which is owned by Immortals Gaming, recently engaged in its Fan Token project with socios.com.
Daniel Coquieri, Chief Executive Officer of Liqi, talked about the potential expansion of Fan Token products within the esports community. He revealed that Fan Token creates a connection between fans and their favorite teams and players, rewarding true fans for their loyalty.
"The purpose of creating the Fan Token is to connect people with their favorite teams and artists, in a very simple and effective way, with rewards that really make a difference for those who are true fans," Coquieri stated.
Founded in 2016 as part of the portfolio of the Brazilian investment company, OutField Consulting. Team oNe was mostly known for its Counter-Strike: Global Offensive and Rainbow Six Siege teams. But the franchise saw a switch in 2017 after it won the Brazilian League of Legends Championship (CBLOL) title.