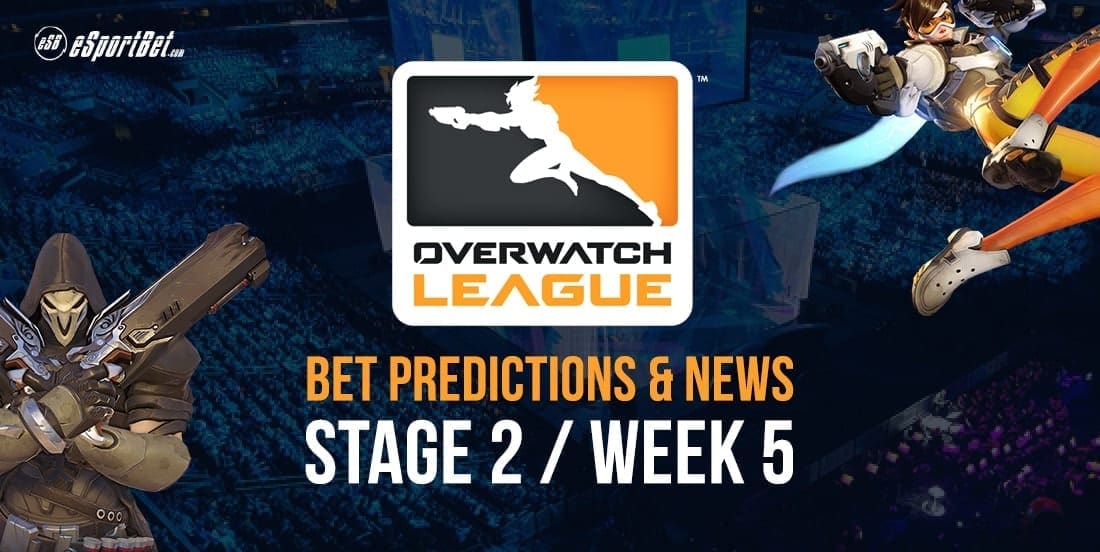 by in
As the season matches of Stage 2 of the Overwatch League draws to a close on Saturday, March 24, we will see some of the very best teams in action.
Playoff bound London Spitfire and New York Excelsior will be hoping to fine tune their games before Sunday's playoffs, which will see four teams playing off for a share of $125,000.
Our Overwatch League guru Kenny R has previewed all the betting for Saturday's matches
Dallas Fuel (2W – 6L) vs. London Spitfire (6W – 2L)
Match date: March 24th
Lately, Dallas Fuel has been dropping harder than cryptocurrencies on a bad day. Furthermore, the team is facing a scary opponent in this match. Subsequently, anything other than a 3 – 0 or 4 – 0 victory in favor of London Spitfire would be a huge surprise.
Best bet: London Spitfire will be too strong here, back them at -1428.57 with BetOnline.
Los Angeles Valiant (4W – 4L) vs. New York Excelsior (7W – 1L)
Match date: March 24th
There is absolutely no chance for Los Angeles Valiant to win this match. Not in their current form and not against this opponent. Last time they met, New York Excelsior easily won the match (score 3 – 0) and was considered to be the team with the highest chances of winning Stage 1. They finished 2nd in that stage but are on their way to winning Stage 2. At this point, a victory for New York Excelsior in this encounter is almost a certainty.
Best bet: Bet on New York Excelsior here, back them at -833.33 with BetOnline.
Boston Uprising (4W – 4L) vs. Los Angeles Gladiators (6W – 2L)
Match date: March 24th
To better understand just how big the skill difference between these two teams is, consider the fact that 2 weeks ago, London Spitfire defeated Boston Uprising without dropping a single map (score 4 – 0) and then went on to lose against Los Angeles Gladiators with the score of 1 – 3.
The Los Angeles team is on a rampage right now and there are very few opponents that can go head to head with it. Boston Uprising is almost certainly not one of them.
Best bet: Gladiators in a canter, back them at -181.82 with BetOnline.