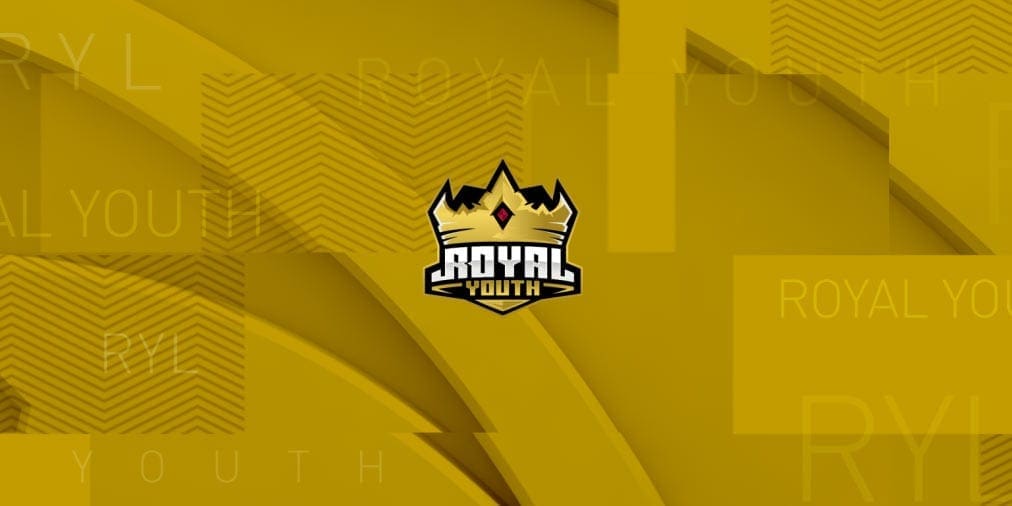 by in
Royal Youth announced on Saturday that they have disbanded their League of Legends esports roster and will not compete in the 2020 Turkish Championship League season.
The 2019 TCL Summer Season champions said the decision was made due to "uncertainties". While they gave no further explanation, RY revealed they will still maintain their academy roster.
Royal Youth announcement was posted on their Twitter account in Turkish and roughly translated reads: "Although we had a successful season, unfortunately, we have decided to release our staff for the 2020 Winter season due to uncertainties. We, however, aim to continue our success by developing our academy team. We ask all our followers for support and understanding."
The announcement surfaced barely three weeks prior to the TCL Winter Season kick-off, leaving many League of Legends fans baffled considering Royal Youth were regarded as one of the strongest teams in the Turkish LoL league.
Royal Youth were established in November 2018 and made their first appearance in the professional LoL scene in the TCL 2019 Winter Season, where they took the league by storm and finished third in the regular season behind SuperMassive eSports and 1907 Fenerbahce. RY fell short in the playoffs, where they crashed out in the quarter-finals, yet still secured an impressive third-fourth place finish overall.
In April, the team parted ways with their support Mustafa Kemal "Dumbledoge" Gökseloğlu and replaced him with former Galatasaray member Barış "Tolerant" Çepnioğlu, who helped them win both the TCL 2019 Summer regular season and playoffs. That saw Royal Youth qualify for the 2019 LoL World Championship play-in stage, where they finished in 17th-20th place after falling to Clutch Gaming in the knockout phase.
Although Royal Youth enjoyed immense success in their maiden season, the team ran into issues in November when their general manager, Mert "Mert" Tanrıverdi, left for the LoL European Championship and joined FC Schalke 04 as their new assistant manager.
The same month, Royal Youth parted ways with their jungler Can "Closer"Çelik, who joined Golden Guardians in LCS; ADC Na "Pilot" Woo-hyung, who joined up with Challengers Korea team Rockhead; and support Barış "Tolerant" Çepnioğlu, who is currently a free agent. Only a couple of weeks later, Royal Youth also lost İrfan "Armut" Berk Tükek, who joined SuperMassive eSports.
While Royal Youth attempted to rebuild their roster from scratch by signing support Bahadır "Japone" Çolak and top laner Asım "fabFabulous" Cihat Karakaya, they have seemingly given up on the project and instead opted to leave the scene entirely.
Royal Youth became the second team to not participate in the 2020 TCL Winter Season after Galatasaray were suspended due to their failure to complete payments owed to their former players and coaching staff, meaning the first season of TCL 2020 could feature only eight LoL teams instead of 10.
This announcement comes as another blow for the Turkish esports scene, which has been struggling to maintain its franchise model despite being one of the most respected and best developed B-Tier regions.
A few of the most notable LoL players who played in the TCL are Rasmus "Caps" Borregaard Winther, Gabriël "Bwipo" Rau, Sergen "Broken Blade" Çelik, Marek "Humanoid" Brázda, as well as two-time world champion Lee "Wolf" Jae-wan, who played for SuperMassive before announcing his retirement from the scene in November 2019.