by in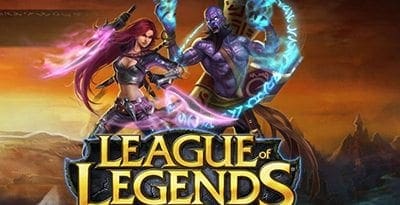 League of Legends is set for a bumper start to 2017, with Riot announcing plans for the upcoming League Of Legends Mid-Season Invitational, as well as the highly anticipated LoL World Championship.
The Mid-Season Invitational will head to Brazil, kicking things off from April 28 and running until May 21. The structure will be different compared to past seasons, however.
The 2016 Mid-Season Invitational feature six teams and an International Wild Card, with champions from Korea, China, North America and Europe battling it out.
In 2017, Riot will get rid of the Wild Card system, and will instead turn to smaller leagues to fill the spot.
That means a roster of thirteen teams will battle at the Mid-Season Invitational.
There will also be a brand new tournament structure, with a six-team group stage complimented by a new play-in stage, which will determine each team's seed.
Teams from last year's three best-performing regions have already been granted a place in the group stages. Other regions will need to find for a place.
Here are the regions that will — alongside the five major leagues already intended to attend — be represented:
Japan (JPN)
Brazil (BR)
Commonwealth of Independent States (CIS)
Latin America – North (LAN)
Latin America – South (LAS)
Oceania (OCE)
Southeast Asia (SEA)
Turkey (TUR)
World Championship
China will be host of the World Championship for the first time ever.
Kicking off from September 23 and running until November 4, it's getting a slight restructuring with 24 teams competing, up from 16 in past years.
There will be a knock-out play-in stage, which will determine group staging. Each representative from the regions will battle against third-seeeded teams from each region. Four teams from this group will then proceed to the group stage.
The 2017 League of Legends World Championship in China will run from September 23 until November 4.