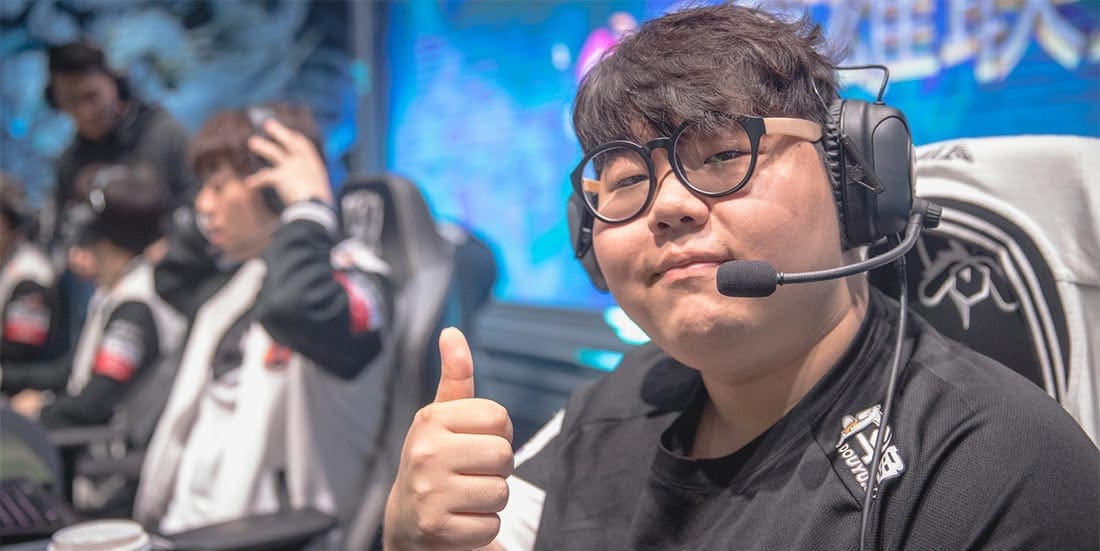 by in
Former SKT Telecom T1 support and jungler Lee "Wolf" Jae-wan announced his retirement from professional League of Legends esports on Friday, ending his seven-year-long career to focus on his mental health.
In an interview, Wolf confessed that the decision to walk away from LoL esports was a long time coming.
"I've thought about this over and over again," he said.
"I've even once had a change of heart couple hundred times a day, and that's on whether or not I should continue to play as a pro.
"Long story short, I've decided to retire as a pro. I'm here to say that I think my time is over."
Wolf also revealed that one of the main reasons why he is retiring from the LoL pro play is his ongoing battle with depression, adjustment disorder, anxiety disorder and panic disorder, all of which have worsened since he was diagnosed in 2016.
The South Korean esports pro said that while there was plenty more he would like to have achieved before retiring, his mental wellbeing was now his top priority.
Widely regarded as one of the best supports in the world, Wolf started his professional career in December 2012 when he joined NaJin Shields. After a six-month stint with his first team, he switched over to Chunnam Tech University, where he spent four months before joining SK Telecom T1 S.
Wolf will always be remembered as one of the key players in SKT T1's golden ages when the Korean juggernaut won back-to-back LoL World Championship titles in 2015 and 2016. Despite the team's fall from grace after their painful 0-3 defeat to Samsung Galaxy in the 2017 LoL Worlds finals, Wolf remained and even had a short stint as a jungler between January and February 2018.
Wolf ended up leaving SKT T1 in November 2018 when the organisation decided for a complete reconstruction of the LoL roster following a disastrous performance in 2018 LCK season, where SKT T1 finished fourth in spring and seventh in the summer split.
Wolf then joined a Turkish team SuperMassive, where he claimed a silver medal in the both the winter and summer splits of TCL 2019. Those were his last two achievements before he declared his retirement.
Although Wolf decided to hang up his mouse and keyboard, he stated he has considered becoming a coach, caster, or reporter. With his knowledge of the game, Wolf will have no shortage of options if he decides to remain involved in the League of Legends professional scene.