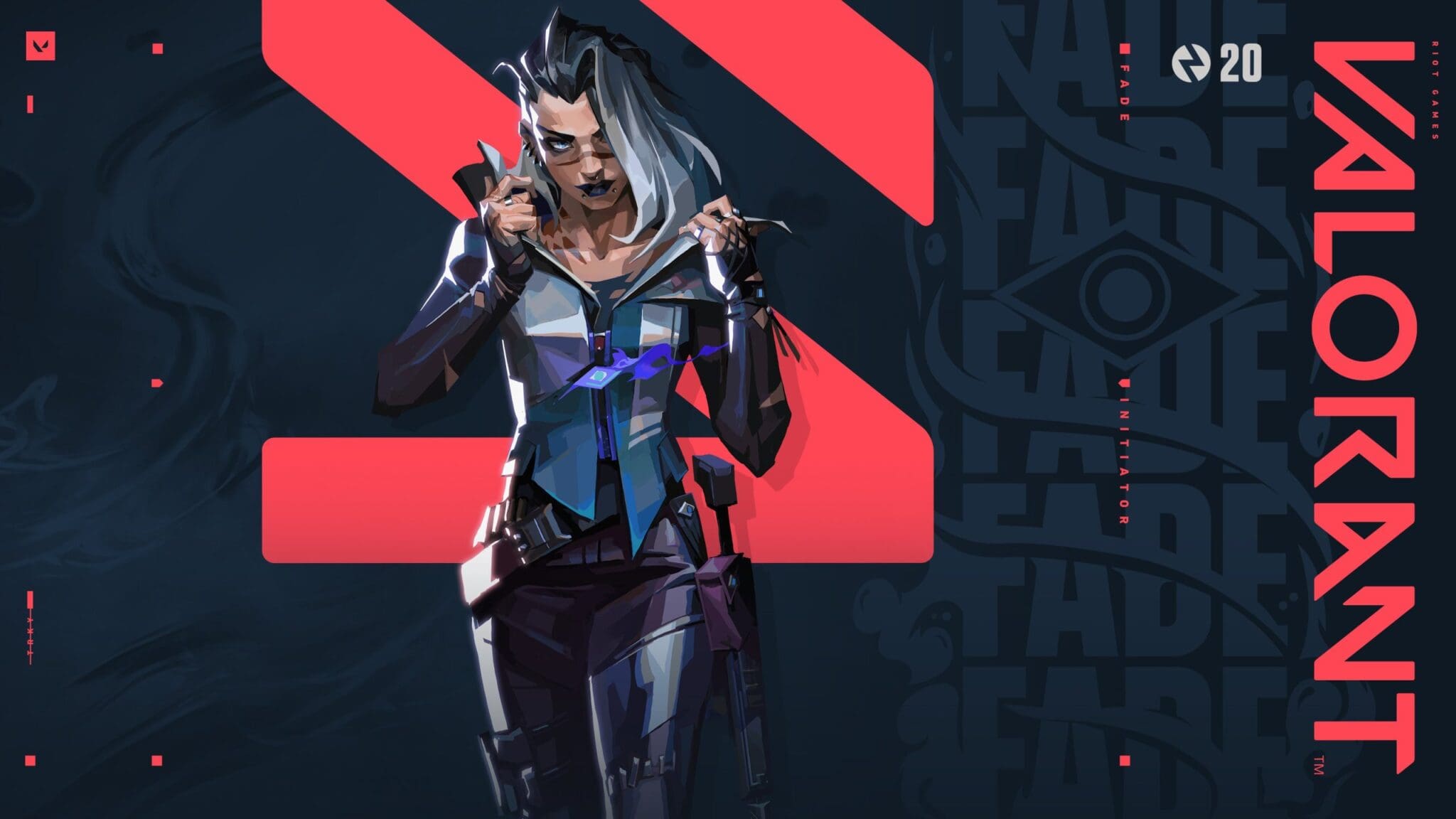 by in
A new Initiator operator, Fade, makes her way to Valorant and fans are thrilled as they can't wait to experience the new agent. While the operator was first sighted at the Valorant Champions Tour (VCT) Masters Reykjavík, fans await an official trailer on the grand final, showing her gameplay and abilities.
Riot Games made its first reveal of Fade at the 2022 VCT Masters Reykjavík. The operator was revealed before the lower round matchup between DRX and ZETA DIVISION. They have announced that official details about Fade will be revealed at the Valorant S1 Masters Reykjavik Grand Final on April 24.
— VALORANT (@PlayVALORANT) April 18, 2022
Riot Games have revealed that Fade will be present on Episode 4 Act 3 (which is scheduled to go live on April 26), codenamed, Bounty Hunter. With the new operator, comes an extended map pool from what players are used to at the moment, as her infusion promises to add a different dynamic to players' experience.
Fade will be joining the already rich roster of agents: Sova, Skye, KAY/O, and Breach, summing the Initiators up to five. These specialists will continue with their set goal of initiating bouts.
Possible abilities of the new Initiator – Fade
There have been various releases in form of teasers of the spooky agent hindering other agents. Social media is agog with it and it has left fans wondering on her abilities and limitations. While there's been no official release as regards the abilities of Fade, we will highlight some possible abilities attached to the Turkish agent.
Fade is the last person you want to find in the dark. But you'll want to see where this trail leads.

Tune in for the Masters Reykjavík Grand Final on Apr. 24 for the first look at Fade gameplay and cinematic debut, along with a deep dive interview with VALORANT developers. pic.twitter.com/tmqMm4iD2q

— VALORANT // India & South Asia (@playVALORANTsa) April 18, 2022
Earlier there had been some information derived by some data miners about the new Initiator. They had deduced that the new agent will be bestowed with four different abilities which are known as Prowler, Haunt, Seize, and Nightfall.
Below are the various functions of the abilities to be embodied in Fade;
Prowler (C) – This ability functions solely in the releasing of a creature that only moves in a straight line, revealing trails of enemies or enemies themselves.
Haunt (E) – This allows Fade access to a destroyable orb, offers her the ability to see enemies, and then effect a 12-second debuff. To do this, the orb turns into an eye that reveals her enemies.
Seize (Q) – It is speculated that this function allows Fade the ability to capture enemies that are within a 7-meters range. This is facilitated by the use of an orb with a seize function.
Nightfall (X) – With this function, Fade is allowed to unleash a dark mist over enemies. This ability causes enemies to go deaf and decay for 12 seconds. It can also be used in favor of teammates to hunt down enemies.