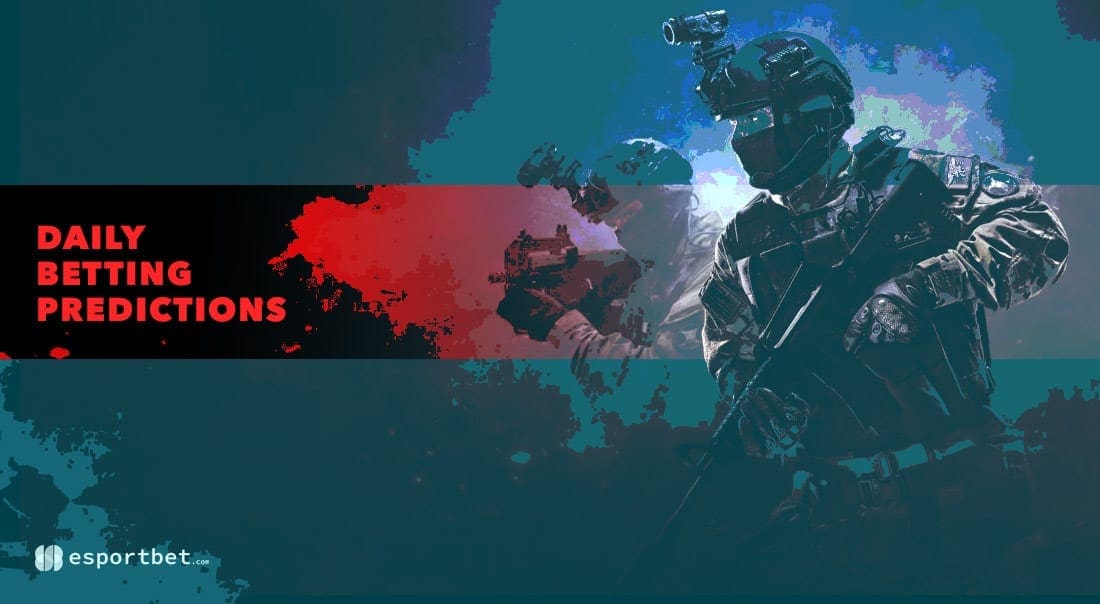 by in
The PGL Major Antwerp Americas RMR rolls on to day two, and eSportsBet.com brings you the best bets on offer for Tuesday's CS:GO matches in Bucharest.
---
FURIA vs COMPLEXITY CS:GO BETTING & MATCH DETAILS

Best Odds:
FURIA -400 at BetOnline | Complexity +275 at BetOnline
When:
April 12, 2022 | 18:15 CEST
Watch Live:
Twitch (https://www.twitch.tv/pgl)

FURIA and Complexity have identical records of 2-0 and sit in first and second position in the standings after their first two rounds of games. FURIA edge out Complexity and sit in top spot due to them having a +24 round difference, whereas Complexity have a +19 round difference.
FURIA took both their round one and two matches very comfortably and in quick time against Leviatan and Isurus (both 16-4). The eighth-ranked team in the world came into the RMR as short favourites to finish in the top six and gain entry to the challengers stage for the PGL Major in Antwerp, with many now believing that they will be the one team that should win the entire RMR and take the first spot in the PGL Major Event. FURIA enter the Americas RMR off the back of a third-fourth place finish at the ESL Pro League last week, and therefore their rise in confidence and high level of play should come as no surprise to anyone.
Complexity also won their first two games of this RMR quite convincingly against 00NATION (16-5) and TeamOne (16-8). Currently Complexity are the 22nd-ranked team in the world and, alongside FURIA, they are very much considered a top-six team and will also be fighting for that number one spot. The Complexity squad will be looking for a better showing throughout the RMR after their disappointing display in the ESL Pro League, where they finished 17th-20th with only one series win.
This FURIA side is a good team in great form at the moment, and there is no way in our mind that we see Complexity taking a map from them. We suggest taking FURIA at the -1.5 match handicap, currently sitting at -120.48 with BetOnline.
---
TEAM ONE ESPORTS vs LEVIATAN CS:GO BETTING & MATCH DETAILS

Best Odds:
oNe -227.27 at BetOnline | Leviatan +162 at BetOnline
When:
April 12, 2022 | 18:15 CEST
Watch Live:
Twitch (https://www.twitch.tv/pgl)
The BO3 series between 
Team oNe and Leviatan will decide who will be the second team eliminated from the Americas RMR. They occupy the bottom two places with 0-2 records and only a four-round difference between them.
Team oNe have been underwhelming in their first two losses against Complexity (16-8) and Liquid (16-3). The 49th-ranked team in the world finished fourth in their NA Qualifier and were ranked in the middle of the pack when the tournament started, which does not reflect their current position in the standings. Although they have lost both of their games so far, oNe have undoubtedly played two of the top five teams in this RMR, so they do have some excuses for the current position in the standings. With all this being said, there is no time for excuses now; they will need to win this series or else say goodbye to the Americas RMR and their chances of making the PGL Major in Antwerp.
Leviatan entered the PGL Major Antwerp Americas RMR ranked second from bottom at 136th in the world. Therefore, seeing them struggle so far in this tournament does not come as a surprise. They lost to FURIA (16-4) and Party Astronauts (16-11), both of whom are well ahead in the world rankings and expected to go further than Leviatan. One positive that Leviatan can take from the Americas RMR is that they were able to push Party Astronauts to the 27th round and they will gain more experience against some really good rosters.
Team oNe and Leviatan will be hoping that they can get the win in this series and continue through the RMR, but we see this contest being quite one-sided. Team oNe will not want to finish 0-3 and be knocked out of the Americas RMR, considering their ranking coming into the tournament. We will be taking TeamOne at the rounds line of -5.5, which is paying around -120.48 with the top esports betting sites.
Team oNe eSports -5.5 rounds