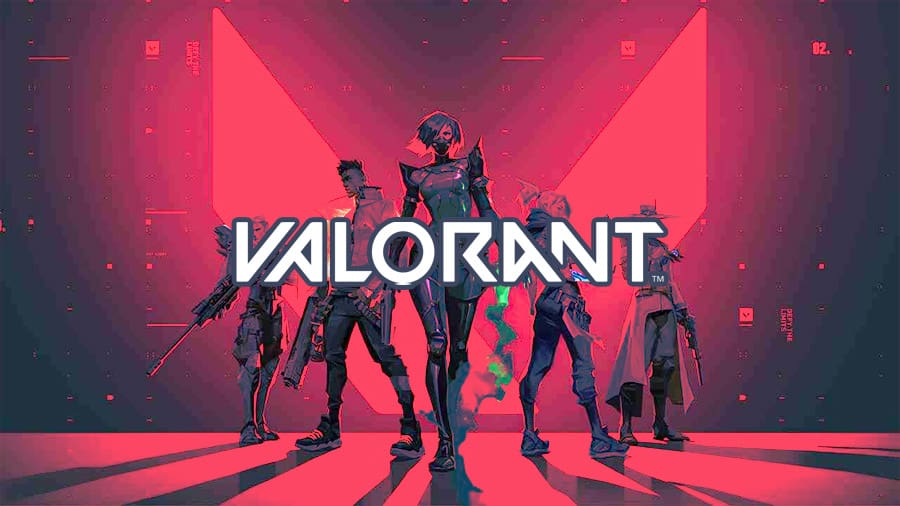 by in


Riot Games has called for applications of possible team partners from interested esports organizations across Riot leagues. Over 150 franchises have submitted their applications in a bid to be considered as partner teams for the Valorant league starting from next season.


Preliminary interest was shown by about 200 esports franchises, but a good number fell short in seeing their application through due to failure to access additional information required. Of the 150+ applications received, only a handful will become a partner team with the tournament organizer. 


The applications received for the North American Valorant league for next year are said to be more than that of the 2018 League of Legends Championship Series, despite the LCS being the pioneer of LoL franchising in North America. 


While the LCS pegged a US$10 million buy-in fee for selected partner teams, with an upfront payment of $5 million and the rest deferred, the Valorant league opened up its application to almost all organizations and will not be affixing a buy-in fee for selected teams. A maximum limit of 10 teams will be on course to compete across the North American, Latin American, and Brazilian Valorant franchised league.
The number of teams could be changed, with the leagues scheduled to commence early next year. 

Although teams are not mandated to make their applications public, neither are they restricted to keeping them private. Some teams have been vocal about their application, including Evil Geniuses, Version1, TSM, and 100 Thieves, while others applied privately.


Esports teams and players had kicked against the Valorant league franchising, as many feared they would not make it and lose out on the tier-one competition. Riot felt the need to take off the buy-in fee, which is present in other franchised leagues like the LCS and LEC, thereby opening it up for every organization to apply.


The selected teams across all Riot Games Valorant leagues will be made known in September, possibly after the Valorant Champions tournament.
North American applicants for Valorant franchise league
Below is a list of all North American Valorant organizations that have applied for the partnership with Riot ahead of 2023. The list contains teams that are publicly known and teams reported to have applied.


TSM
Current active roster: Corey "corey" Nigra, Daniel "Rossy" ABEDRABBO, Anthony "gMd" Guimond, Johann "seven" Hernandez and in-game leader Yassine Taoufik. 


100 Thieves

Current active roster: Peter "Asuna" Mazuryk, Derek "Derrek" Ha, in-game leader Brenden "stellar" McGrath, William "Will" Cheng and loanee Sean "bang" Bezerra from TSM.


Sentinels

Current active roster: In-game leader Shahzeb "ShahZaM" Khan, Hunter "SicK" Mims, Michael "dapr" Gulino, Tyson "TenZ" Ngo, and Eric "Kanpeki" Xu.


OpTic Gaming

Current active roster: In-game leader Pujan "FNS" Mehta, Jimmy "Marved" Nguyen, Jaccob "yay" Whiteaker, Austin "crashies" Roberts, and Victor "Victor" Wong.


XSET

Current active roster: Jordan "AYRIN" He, Brendan "BcJ" Jensen, in-game leader Rory "dephh" Jackson, Zachary "zekken" Patrone, and Patrick "Cryocells" Panganiban.


Cloud9

Current active roster: Mitch "mitch" Semago, Nathan "leaf" Orf, Eric "Xeppaa" Bach, in-game leader Anthony "Vanity" Malaspina, and Rahul "curry" Nemani.


Evil Geniuses

Current active roster: Kelden "Boostio" Pupello, Jeffrey "Reformed" Lu, Alexander "jawgemo" Mor, Corbin "C0M" Lee, and Vincent "Apotheon" Le.


The Guard

Current active roster: Michael "NeT" Bernet, in-game leader Jacob "valyn" Batio, Jonah "JonahP" Pulice, Ha "Sayaplayer" Jung-woo, and Trent "trent" Cairns.


Version1

Current active roster: Loic "effys" Sauvageau, Erik "penny" Penny, Jordan "Zellsis" Montemurro, Maxim "wippie" Shepelev, and in-game leader Alexander "Zander" Dituri. 


T1

Current active roster: Zander "Thwifo" Kim, in-game leader Joshua "steel" Nissan, Josh "pwny" Vang order, Son "xeta" Seon-ho, and Byeon "Mucnhkin" Sang-beom.


G2 Esports
Current active roster: Oscar "mixwell" Cañellas Colocho, in-game leader Žygimantas "nukkye" Chmieliauskas, Auni "AvovA" Chahade, Aaro "hoody" Peltokangas, and Johan "Meddo" Renbjörk Lundborg.


CLG

No active roster.
Shopify Rebellion
No active roster.