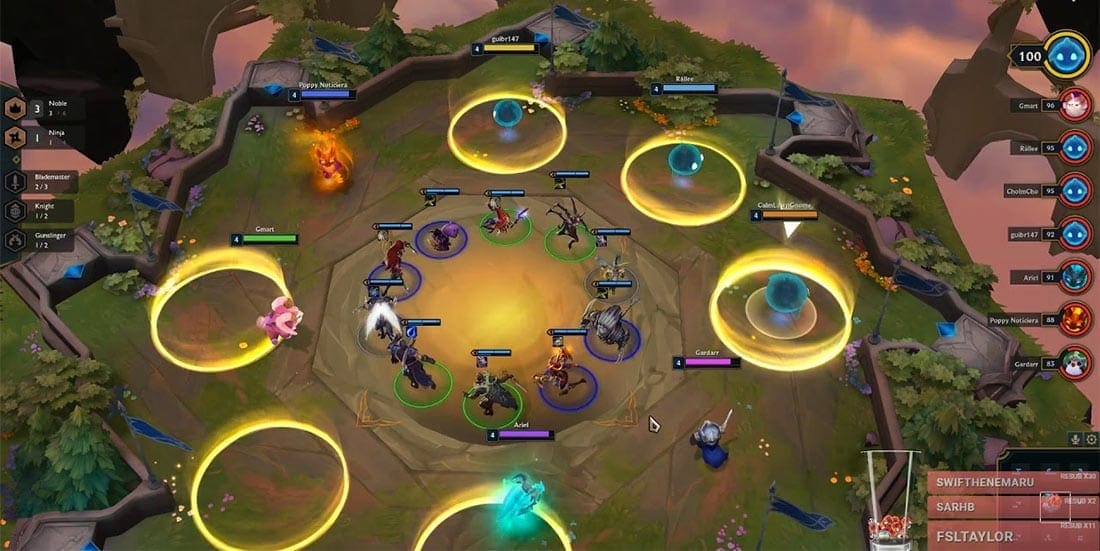 by in
G2 Esports and Nicecactus have announced they will co-produce the second season of Making the Squad, which will focus on the Teamfight Tactics title by Riot Games.
On Friday, November 1, G2 Esports' official Twitter page announced the return of Making The Squad, once again in partnership with Nicecactus, which is an online competitive gaming platform formerly known as Esport Management.
According to the announcement, the talent show will feature seven players of League of Legends auto-battler game title, Teamfight Tactics, from all over the globe, who will compete in a variety of challenges over the course of a week.
On their official website, G2 urged anyone to apply for the talent show, no matter his/her rank, as it won't play a part in the selecting process. Instead, they will be looking for people with the right personality and ability to become one of G2's content creators.
The seven selected contestants will then travel to Berlin, where they will compete against each other in a series of challenges, which will showcase their ability to entertain, captivate and persevere.
The nature of the challenges remains a mystery, as there were no announcement what those might be. That being said, G2 has revealed a US $10,000 grand prize will be awarded to the winner in addition to a paid trip to a G2 Esports event and a chance to become one of G2 Esports' official content creator.
But this won't be the first time G2 partners with Nicecactus. The two companies worked together to create the first instalment of Making the Squad in October 2018, when Nicecactus worked under the brand name Esports Management.
The last season of the show ended with Kevin "Tohaj" Batic, Justin "NoWonder" Pulley, Maxime "MaximeMXM" Bijmans and Ricardo "ForsaKen" Dixon all earning contracts with G2 Esports, and with that became a part of G2's streamer roster and their newest ambassadors.
"Making The Squad was so successful that we couldn't wait to start producing the second edition. TFT has an incredibly engaged and passionate community, and since this amazing game came out, we've been trying to cater to it as much as possible. Hafu, Thijs, Lothar and other competitors and creators of ours have been able to develop a community around this game and we can't wait to give them back some value," said G2 Esports CEO Carlos "ocelote" Rodriguez.
The applications for Making the Squad 2 are open November 1, 2019, through November 8, 2019, on G2's official website where anyone can submit a short video showcasing their personality and reasons why they wish to participate at Making the Squad 2. Additionally, the applicants must submit a written description of their history with G2 and their experience as a content creator.
Picking the seven participants will be the Rodriguez, nicecactus.gg director Jordan Savelli and other special guests.
As of now, no date has been confirmed for Making the Squad 2, with further information said to be released after the application process closes on Friday, November 8.