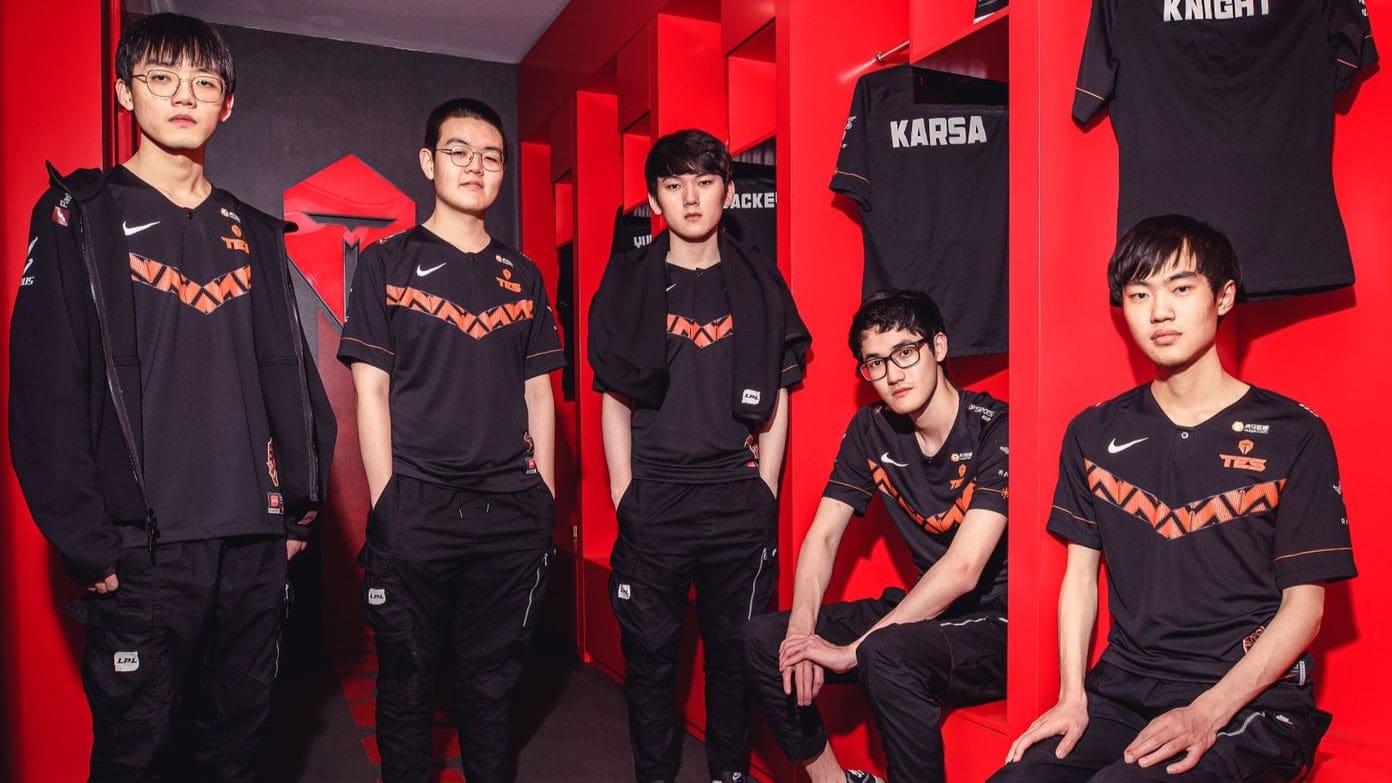 by in
The penultimate series in the 2022 LPL Spring split brings us to the lower bracket final where Top Esports and Victory Five will battle it out in a best of five series, with the winner earning the chance to take on Royal Never Give Up in the Grand Final.
eSportBet.com have previewed Wednesday's League of Legends series and provided our best bets for each contest.
---
Top Esports (TES) vs Victory Five (V5) LoL BETTING & MATCH DETAILS

Best Odds:
TES +120 @ BetOnline | V5 -138.89 @ BetOnline
When:
April 20, 2022 | 18:00 CST
Watch Live:
Lolesports, Twitch
---
Last time they met: Top Esports (3) defeated Victory Five (2) in the first round of the upper bracket finals. TES completed the reverse sweep over V5 after they lost the first two maps and then won the last three. The MVP of the series was TES mid-laner, Zhuo "knight" Ding, after he compiled a series-best 6.4KDA and only died four times in their three wins over the last three maps.
Top Esports tasted their first defeat in the 2022 LPL Spring playoffs when they lost their last series 3-1 to Royal Never Give Up in the upper bracket final. Before that loss, TES had not lost a series in the playoffs recording wins against Bilibili Gaming (3-1), LNG Esports (3-0) and Victory Five (3-2), and they were the hottest team in the LPL.
TES have the wood over Victory Five in recent times after they beat them 3-2 in what started off as a close first two maps, but then TES took over and blew V5 away in the fourth and fifth map with both games only lasting 27 and 28 minutes. If TES plays the same way they played in map four and five last series against V5 in this series coming up, they could easily blow V5 away in this lower bracket final.
Victory Five have only played two series so far in the LPL Spring playoffs and they have a fifty-fifty record, with a loss to Top Esports (3-2) and a win over JD Gaming (3-1). V5 finished the regular season with the best record of 14-2 and finished as the top seed two games clear of second seed Royal Never Give Up. V5 will have been very disappointed in their first series loss to Top Esports conceding the reverse sweep but they were quite impressive in the last three maps against JD Gaming after losing the first map which was very close to going either way.
Victory Five beat JD Gaming for the first time throughout the split last series after losing to them during the regular season, meaning they only have a losing record to one team, Weibo Gaming, in the 2022 LPL Spring split. However, V5 beat TES during the regular season 2-1 in a tight series, but TES turned the table on V5 in the playoffs which leaves the series win totals at one win each heading into this third series between one another. V5 will need to be much better than they were in those last three games against TES last time and still even better than they were against JD Gaming otherwise they will be going home.
Top Esports will go into this series with confidence after they were able to dismantle V5 in their most recent five map series, specifically in the last three maps. V5 won't want to go home before the Grand Final after finishing as the top seed and Top Esports will want to make it the Grand Final for another chance to beat Royal Never Give Up.
Therefore, this game should be going all the way to five maps here and that is our suggested bet. Over 4.5 maps is +162 with BetOnline.
---
TES vs V5 – Total Game Over 4.5 Maps
---