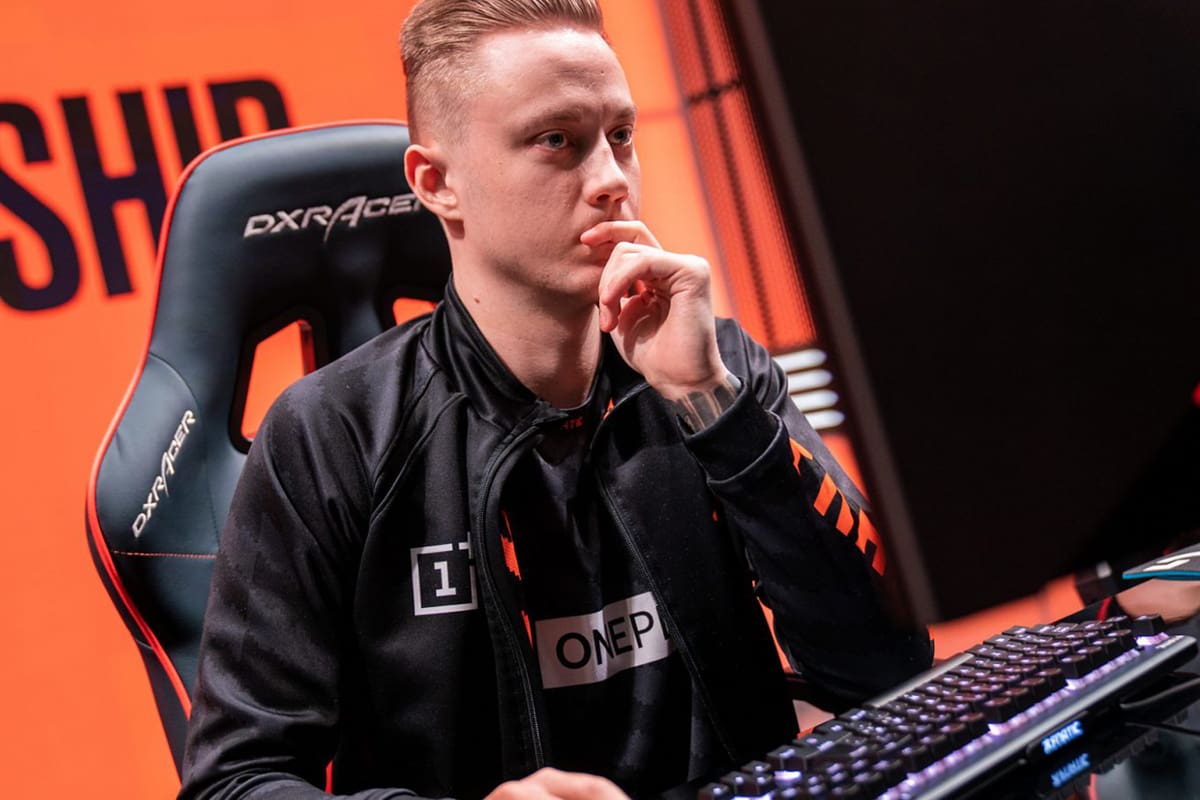 by in
Fnatic's former AD carry Martin "Rekkles" Larsson, has stated that he is willing to explore opportunities in the support role when it is free agency season.
The practice of professional League of Legends players switching their main roles over the offseason is probably not new to fans of competitive play in the game. There have been a few noteworthy examples of successful transitions in the pages of esports history, and Rekkles might just be another one of those players making history again.
There has been a list of AD carry that have switched to supporting roles. A select few marksmen have been successful in relatively new roles, such as Jo "CoreJJ" Yong-in, who is now a star support for Team Liquid, and Jesper "Zven" Svenningsen, who is currently playing the support position for Cloud9. Rekkles' game experience and technical prowess should be sufficient to enable him to adapt into the support role, but the situation will greatly depend on the squad that he lands on.
According to the reports, several organizations have received information about the 26-year-old player's ambitions for the upcoming summer; hence, the public is hopeful that soon enough the player will join a new family with his intended role switch.
This revelation comes in the wake of his rumored exit from the well-known French organization Karmine Corp, which he joined in November 2021. Karmine Corp made history by successfully signing Rekkles to a two-year deal for a buyout price of more than one million dollars from G2 Esports.
Since the inception of his career in 2012, the young talent has graced many esports organizations such as Fnatic, Copenhagen Wolves, Alliance, G2 Esports, and a list of others. Rekkles also has a couple of awards up his sleeve, as he has won four LEC championships, four MVP honors, and multiple All-Pro medals during his career, making him one of the most legendary players in the history of the league. Additionally, he was the first player in the LEC to surpass 2,000 kills in his career. The majority of his professional career was spent as a member of Fnatic; however, in 2021, he made the shocking choice to switch teams and join G2 when his contract expired in 2020.
Following in Rasmus "caPs" Borregaard's footsteps from 2018, he made the decision to leave Fnatic and join G2 Esports, where an opening had been created for an AD Carry after Luka "Perkz" Perković had departed the team to compete in the LCS. As a result, a strong team was assembled, consisting of players who were widely recognized as being among the very best in Europe.
In the spring split of the 2021 season, Rekkles and his new team at the time, G2 Esports, finished in first place in the regular season. Sadly, during the playoffs, they were defeated by the MAD Lions in their second best-of-five match, and as a result, they were placed in the losers bracket.
The vast majority of fans and analysts expected that G2 would be a major contender for the LEC championship and even thought that the team's squad would be able to compete successfully on the international scene. After nine months without winning a single championship, it became clearly obvious that the team's overwhelming strength was not enough to combat the synergy difficulties that plagued them, despite the fact that they were loaded with seasoned superstars.