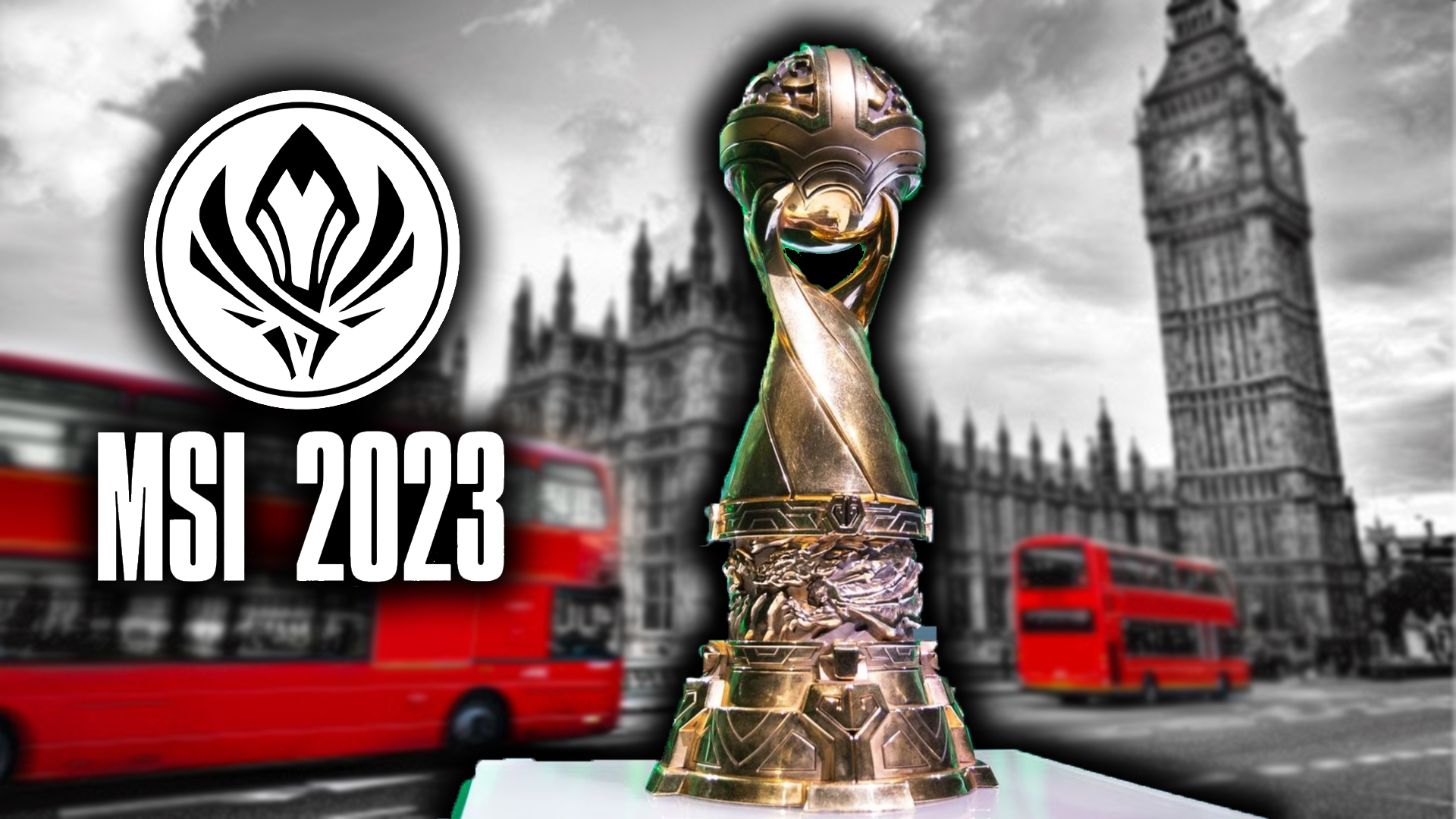 by in
Following the conclusion of the League of Legends EMEA Championship and Vietnam Championship Series, we now know who will compete in the Mid-Season Invitational in London, England.
MSI 2023 will begin on May 2, with the play-in stage scheduled to run for the first week.
After that, we will have eight teams competing in the main event playoffs for the 2023 MSI title at the Copper Box Arena in London.
Below is a list of the 13 teams competing at the 2023 Mid-Season Invitational:
Gen.G (LCK)
T1 (LCK)
JD Gaming (LPL)
Cloud9 (LCS)
MAD Lions (LEC)
Bilibili Gaming (LPL)
DetonatioN FocusMe (LJL)
G2 Esports (LEC)
GAM Esports (VCS)
Golden Guardians (LCS)
LOUD (CBLOL)
PSG Talon (PCS)
Rainbow7 (LLA)
The #MSI2023 Play-In Draw! pic.twitter.com/sezNofH6n1

— LoL Esports (@lolesports) April 23, 2023
The other eight teams will begin their MSI campaign on May 2, while Gen.G, T1, JD Gaming, Cloud9, and MAD Lions await the top three qualifiers from the play-in stage.
The MSI 2023 play-in bracket is set, and the matches and odds are listed below:
Bilibili Gaming (-5000) vs Movistar7 (+1000)
G2 Esports (-833.33) vs LOUD (+450)
Golden Guardians (+100) vs GAM Esports (-138.89)
PSG Talon (-250) vs DetonatioN FocusMe (+175)