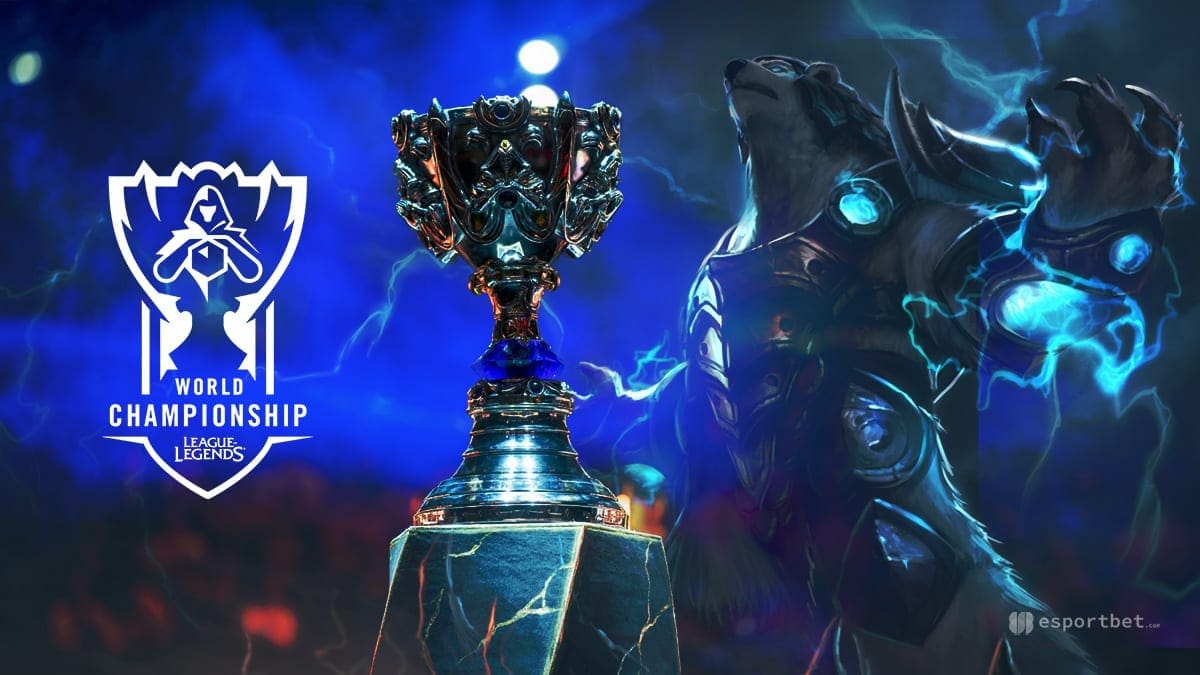 by in
North America esports news
FlyQuest Challenge Unicorns of Love
After they fell to Top Esports in their opening game of the 2020 LoL Worlds group stage, FlyQuest are seeking to prove themselves in the next match against Unicorns of Love, who also lost their first battle.
The two teams have left LoL betting sites divided, as the odds are tilted to either side depending on which bookmaker you use. We're inclined to favor FlyQuest, but the two rosters are well-matched and it could go either way.
Asia esports news
DAMWON Dominating Group B at LoL Worlds
DAMWON Gaming dominated their best-of-one match against JD Gaming in their LoL Worlds opener. The game had online bookmakers divided, as the two sides are the favorites to progress from Group B.
Jang "Nuguri" Ha-gwon was ecstatic to join the team in time after arriving late in Shanghai because he was recovering from surgery. Many feared he'd be unable to participate in the first wee, but that wasn't the case. He's in peak form and ready to take his team beyond the quarter-finals, where they were knocked out last year.
DAMWON will next face PSG Talon, who progressed from the play-in stage with four wins from their five battles. However, the group stage didn't get off to a good start for the PCS side, as they lost to Rogue defeated on the first day.
Africa esports news
Umzansi Esports League
Goliath Gaming will face Energy Esports in the Umzansi League semi-final later today, where the winner will be up against ATK in the finals. Goliath enter the game as the favorites at local betting sites. They're generally a stronger team, and Energy recently announced that two roster members are parting ways. Shortly before a high stakes game, the loss of members definitely rocked bookmakers, further favoring their odds towards Goliath.
However, ATK are a force to be reckoned with, with no team breaking their 18-game winning streak. They're the likely winners of the final, as they've earned the top spot and will remain the favorites across South African betting sites.
Europe esports news
CS: GO La Copa Semi-Finals
It's been a long time coming, but we're at the final stages of the La Copa Counter-Strike: Global Offensive campaign. Tomorrow, Wygers will have a chance to take down sAw in the first semi-final round.
The odds at most CS:GO betting sites favor sAw, one of the region's strongest rosters. They've played against each other on a couple of occasions, and have sAw dominated each time.
South America esports news
Tribo To Major Drawing to an End
Today will see the final round of the Tribo To Major before we enter into the semi-finals. BOOM Esports are the favorites to proceed through to the finals between all the teams. In their next game, they'll play against Sharks Esports, who are second on the table.
BOOM remain the favorites among esports betting sites in Brazil and the South American region. After the semi-finals, we'll have to wait a week for the grand final on Monday, October 12.
Oceania esports news
Oceanic Esports League Enters Week 10
NoBKB and Bokebi are ready to kick off week 10 of the Dota Oceanic Esports League. The two rosters have only met once in the past, where the battle ended in a draw. However, Bokebi's performance has improved their form since then, making them the favorites across Dota 2 betting sites in Australia and Oceania.
Bokebi have won four of their last five games, only losing to Spag and Sons, who are number one on the table. Another impressive feat on Bokebi's side is that they played to a draw against cuteanimegirls and tied at first with Spag and Sons.