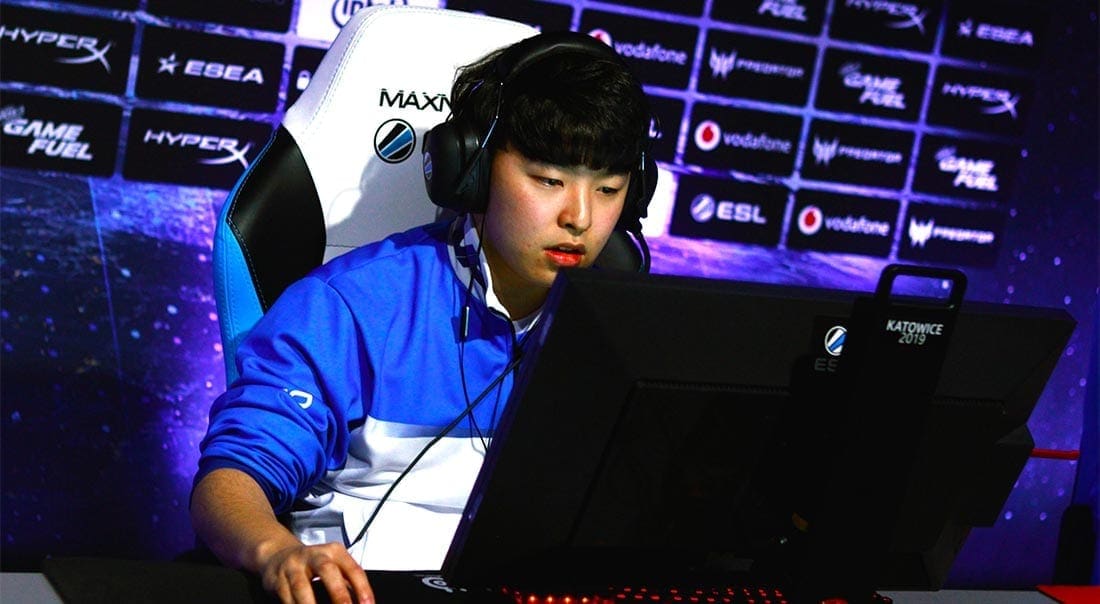 by in
North America esports news
FlyQuest, Team Liquid & TSM Seek Redemption at LoL Worlds
The North American teams didn't get off to the greatest of starts in the group stage of the League of Legends World Championship. The region's three representatives all fell to their opponents in their opening battles and are ready to take on this week with a fresh mindset.
FlyQuest, Liquid, and Team SoloMid will be up against DRX, G2 Esports, and LGD Gaming respectively in Tuesday's matchups. As those three teams are all among the strongest in the world, LoL betting sites have the American sides as outsiders in each contest.
Asia esports news
BTRG Lose Another Player
It seems as though BTRG are in hot water after three players reached their boiling points in the last two weeks. The latest member to leaves the active roster, Hyun-Pyo "⁠XigN⁠" Lee, claims the team breached several contract obligations. He's not the first, and we doubt he'll be the last.
The remaining roster consists of just two players and the coach. If the claims made by XigN, Anthony "⁠ImpressioN⁠" Lim, and Kevin "⁠Eeyore⁠" Gunawan are true, BTRG will struggle to find replacements. The team have underperformed in their recent battles, with CS:GO betting sites losing faith in them altogether. It's unlikely they'll be the favorites at bookmakers in any contest until they sort out their internal issues.
Africa esports news
ATK and Energy in Umzansi Esports League finals
We're onto the finals of the Umzansi Esports League Counter-Strike competition, where ATK Arena will look to dominate Energy Esports once again. ATK have outpaced, outsmarted, and outplayed every opponent that crosses their path, and there's no indication that the final round will be any different.
Energy Esports fell to ATK in the group stages 5-16 and are the underdogs across South African betting sites. ATK are sitting at a record winning streak of 18 and will be more than happy to push it to 19 in their best-of-three series against Energy.
Europe esports news
Dota 2: ESL Meisterschaft 2020 Season 2
We're off to matchday three of the ESL Meisterschaft 2020 Season 2 group stage, where we'll start seeing which teams are stepping ahead of their competitors.
The first matchup on Tuesday looks a tight contest between ESG and Brame in their first head-to-head battle. It'll be an interesting one to watch, as the two teams are similar in their strengths and weaknesses. We're with the Dota 2 betting sites in backing Brame, who have won both their games so far.
The other clash of the day sees German betting sites favor 5 Comrades in their battle against Abfahrt, who have been in poor form lately and only registered a win on matchday two due to a foreiture.
South America esports news
Two Brazilian Teams Qualify For DreamHack Masters Winter
After their performance over the weekend, TeamOne and Yeah Gaming progressed to secure a spot in the DreamHack Masters Winter 2020 North America main event. The two Brazilian teams are the first to join Team Liquid and Evil Geniuses in the final field.
We're awaiting who the final four invitations will go to, but there's still plenty of time as the main event will only kick off towards the end of November. With the four current rosters, US esports betting sites have their odds in favor of Evil Geniuses.
Oceania esports news
LPL Pro Season 3 Dota2
Spag and Sons are ready to take on a new opponent in the LPL Pro Season 3 group stage. Their next contender is 4 AM, and it's looking to be an exciting clash. The two have never faced off in the past, and they match up well on paper when you compare the positions head-to-head.
However, the odds at most Australian esports betting sites favor Spag and Sons, who have a slight advantage on the overall scope and parameters. Spag also have a significant amount of recent tournament experience, making them more comfortable in the competitive atmosphere.