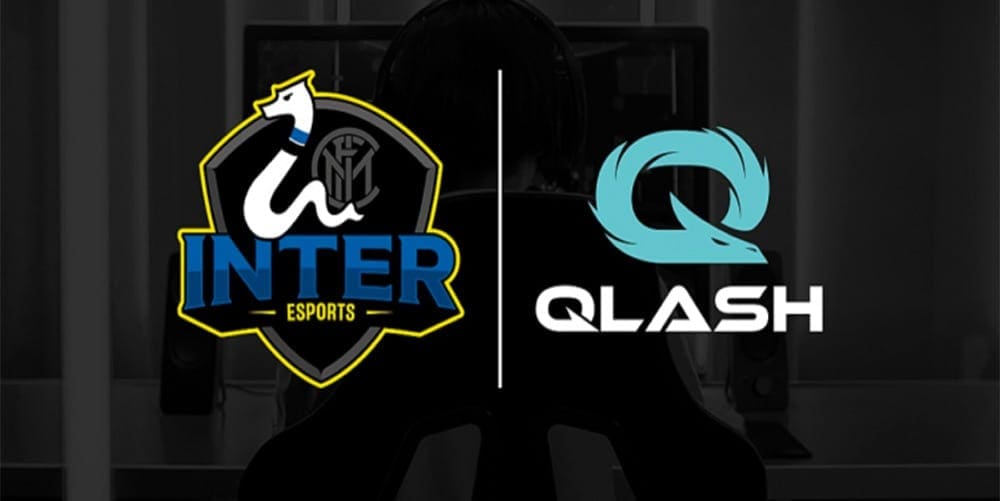 by in
Internazionale Milano, more commonly known as Inter Milan, have partnered with QLASH to launch an esports team that will compete in FIFA 20 and Pro Evolution Soccer 2020, with the possibility of expanding into other titles in the future.
Monday's announcement sees the Italian football giants follow in the footsteps of Portugal's SL Benfica, who signed Zezinho as their first official esports player last month.
The announcement came in the form of a short video, posted on Inter's official website and social media accounts, featuring Nerazzurri star Alessandro Bastoni, who will serve as a face of the new project.
QLASH were formed in late 2016 by two professional poker players, Luca Pagano and Eugene Katchalov, and have grown to become one of the most promising esports organisations in Europe. QLASH now field over 100 players and have teams which compete in several esports titles, including Hearthstone, CS:GO, League of Legends, StarCraft, Fortnite, Clash Royale, Brawlstars, PES and FIFA.
"The move into the world of esports is an important step in Inter's brand development," said Inter Milan Corporate CEO Alessandro Antonello.
"The creation of an esports team is indicative of the constant work our club does to maintain a competitive presence across the board, with a particular focus on the interests of new generations. The esports phenomenon is growing all the time, with 1.2 million fans in Italy alone.
"We're delighted to be embarking on this new adventure in partnership with QLASH, a leading company in the industry."
Inter's esports team will mostly focus on football gaming. QLASH currently field two of the top-ranked Italian FIFA pros in Diego "Crazy_Fat_Gamer" Campagnani and Luigi "Kirito_Yuuki_00" Loffredo. Representing QLASH in PES are Mattia "Teclis-88" Pallotta, Gabriele "lelinho88-" Barberini, Alessandro "jock_86" Impero, Andrea "FootballART-" Milan, Luigi "Kirito_Yuuki_00" Loffredo, Salvatore "SASINHO_DIGIAC" Di Giacomo, Gianluca "Ken1988" Carta and Carmine "Naples17x" Liuzzi.
Further plans for the new project are still a mystery, but Inter Milan promised they will look to expand into other titles in the future.
All Inter-QLASH esports players will also become official members of the Inter Milan family. They will receive uniquely tailored jerseys that reflect the esports generation while celebrating the club's traditions by incorporating a number of features that are synonymous with Inter.
"QLASH is entering a new era in its development. One that proves all our efforts and hard work so far are materialising in the best way possible, one that opens the doors for an even brighter future," said Pagano.
The news of Inter's new esports project comes shortly after Barcelona star Antoine Griezmann announced the creation of Grizi Esport, who signed their first all-French Rainbow Six Siege squad in late-January.