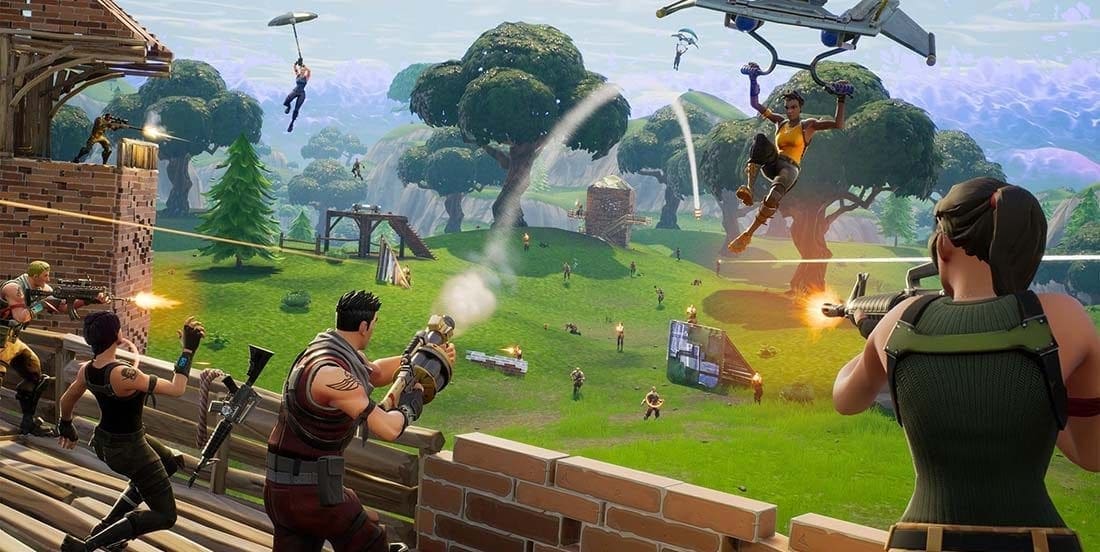 by in
It seemed only days ago that Fortnite was just an up and coming game in the shadow of PlayerUnkown's Battlegrounds (PUBG) but recently the game has become the new viral sensation leaving PUBG well behind in viewership and as a game of the past in some eyes.
Most recently hip-hop superstars Drake & Travis Scott along with Pittsburg Steelers wide receiver JuJu Smith-Schuster brought the game massive media attention when playing on the popular game streaming service Twitch.tv alongside Fortnite player and Twitch.tv streamer Tyler "Ninja" Blevins. The stream quickly broke all records currently held by the site when the live stream reached over 630,000 live viewers which annihilated the previous record of 388,000 viewers held by Twitch.tv's Dr. Disrespect who is commonly regarded to as the face of Twitch.tv's PUBG section.
playing fort nite with @ninja https://t.co/OSFbgcfzaZ

— Drizzy (@Drake) March 15, 2018
The unexpected duo of Drake & Ninja saw Fortnite take top trending spots on twitter and even had other celebrities such as Chrissy Teigen responding on the game and the duo. Since the stream, the internet has been in a frenzy and the duo have become the topic of thousands of discussions and memes; it's safe to say we can expect further celebrities delving in to the gaming scene moving forward considering the publicity that it brought Drake and as shown by the 10,000 new paying subscribers that subscribed to Ninja on the night.
This all comes on the back of the announcement and alpha invites released for Fortnite's Mobile version for IOS. The mobile version is set to be a direct port of the console and PC game and will be cross compatible meaning you are able to play with your friends on any console, even their mobile. The game is making a huge movement in mobile gaming and if executed correctly would be the most successful mobile port of a game since Hearthstone. Currently only available for IOS to invited participants Fortnite & Epic Games have said that Android devices will also be supported further down the line.
Fortnite Esports scene – Fortnite iOS released
It is hard to not see Fortnite moving closer to the professional esports scene as expected. The game is fun and exciting to watch and with viewership of over half a million viewers for an impromptu stream it could be expected that an official and marketed tournament should be able to well exceed this in to the millions of viewers. Many well-known regarded gaming organisations such as Team SoloMid have all been quick to come to the party and begin forming teams and with celebrities such as Drake publicly backing and endorsing the game there should be no stopping it.

More details can be found about Team SoloMid's entry to Fortnite can be found here.
Find a full break down on Fortnite and it's Esports scene here