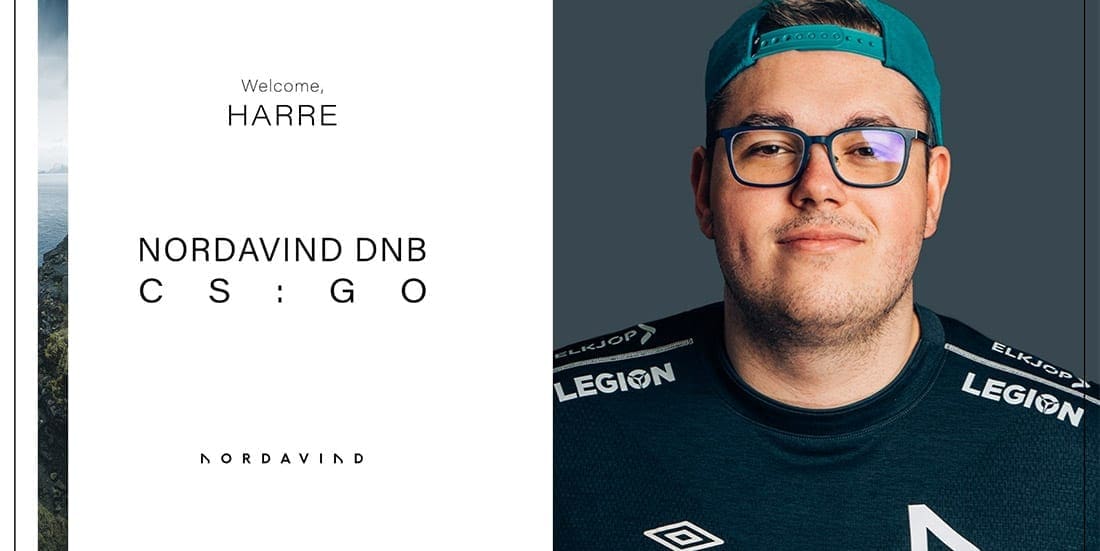 by in
Nordavind have announced the permanent signing of Haris "H4RR3" Hadzic, who has served as a stand-in for the injured Ruben "RUBINO" Villarroel since March.
This marks the third time the Norwegian team have signed H4RR3 to their CS:GO esports roster. He first joined the team in September 2018 after leaving Kingpins Esports and remained active until he was benched in March 2019. A few months later, in July, H4RR3 re-signed with the Norwegian esports organisation but ended up leaving at the end of the year when his contract expired.
Since then, H4RR3 has competed for Riddle Esports alongside his former teammate Morten "zEVES" Vollan. They made an appearance at FLASHPOINT Season 1: European Open Qualifier #3 in February but failed to see much success, as the team did not make it past the first round.
Soon after, H4RR3 left Riddle and reunited with Nordavind as a stand-in for RUBINO while the in-game leader recovered from a wrist injury. ZEVEZ also moved on, taking over as head coach of Copenhagen Flames in May.
Since his addition to the roster, H4RR3 has helped Nordavind to a few noteworthy achievements. They include a fourth-place finish at ESEA MDL Season 33, where Nordavind narrowly missed out on a ticket to the ESEA Global Challenge, and semi-finals appearances at LOOT.BET/CS Season 6 and BLAST Rising.
In his combined stints at Nordavind, H4RR3 has averaged a mediocre 0.99 rating. However, he has become an integral part of the team due to his penchant for standout moments and clutch plays. Some of H4RR3's most notable showings at Nordavind in recent weeks include his 1.75 rating against SKADE in the ESEA Season 34: Premier Division and 1.68 rating against Hard Legion at #HomeSweetHome: Week 6.
"He has been an integral part of the team for some time now," read Nordavind's announcement about the re-signing of H4RR3.
"With numerous tenures within the organization, the Norwegian Entry-Fragger has entertained fans across the world with his crazy clutches and energetic spirit."
With the signing of H4RR3, Nordavind also announced the departure of RUBINO, who is now a free agent and yet to announce his plans for the future.
Jesper "tenzki" Plougmann Mikalski, Jørgen "cromen" Robertsen, Niels Christian "NaToSaphiX" Sillassen, Kevin "HS" Tarn and H4RR3 are now set to continue their journey through ESEA Season 34, where they sit in sixth place with a 6-3 record, and will begin their LOOT.BET Season 7 endeavour on Thursday, June 11.