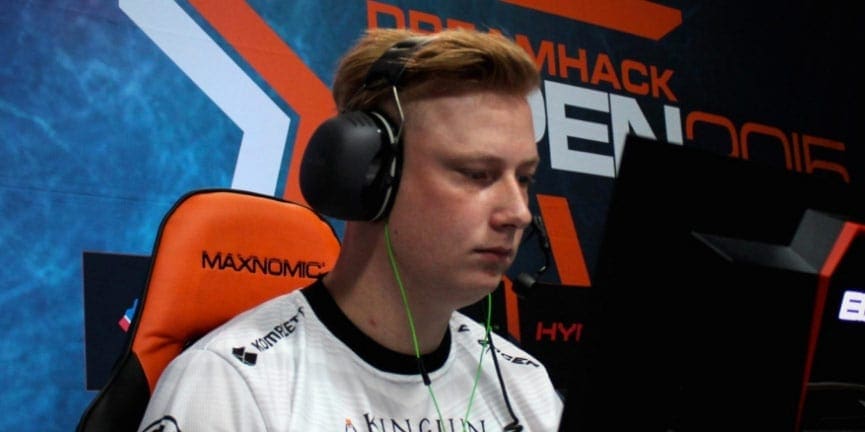 by in
Morten "zEVES" Vollan is the new head coach of the Copenhagen Flames CS:GO team, as confirmed by the Danish esports organisation on Wednesday.
The Norwegian strategist takes over from the team's co-owner and esports director, Daniel "vorborg" Vorborg, who stepped into the coaching role in February 2019 after the departure of Niels "rizc" Topp.
In the announcement on Copenhagen's official website, Vorborg said they had "been looking for the right person for the position for quite a while" and that he believes zEVES is the right person to help their young squad grow and develop.
"Morten has been helping our team the past two and a half weeks and has been part of our teams performance in Road to Rio," said Vorborg.
"We have for a long time looked for a person to add strategic value to our team. Morten will be a big part of making sure our overall strategic plans make sense, and keep the players to higher standards in-game.
"I will still be very much involved with the team but instead of being there for every single practice, I'll step back a bit and spend more time with our other titles and the business side of things in Copenhagen Flames."
For zEVES, this is an opportunity to get back on top following a difficult period in his CS:GO esports career.
"I'm beyond excited to get this opportunity. For me this is a breath of fresh air and a chance to redeem myself because the past years has been rough," he said.
"It makes me proud to get to work with such a hard-working organization and talented players."
This is zEVES's second stint as a CS:GO coach. The 29-year-old Norwegian took over the Team Dignitas roster in May 2017 and remained there for eight months. Dignitas failed to see much success in that time, which led to the disbandment of the team and the departure of zEVES in early 2018.
The move into coaching came after three years as a CS:GO player, during which he played for zX9, oFF Balance Gaming, clutchlT.org, London Conspiracy, LGB eSports, Copenhagen Wolves, Deadweight and Norse. After leaving Dignitas, zEVES went on to play for NOREG, Nordavind and, most recently, Riddle Esports.
Copenhagen Flames' first test with their new coach is scheduled for Friday, May 8, when they will tackle FaZe Clan at ESL One: Road to Rio – Europe. Rasmus "HooXi" Nielsen and co. have sit fourth in Group B with a 3-2 record and nine points next to their name.