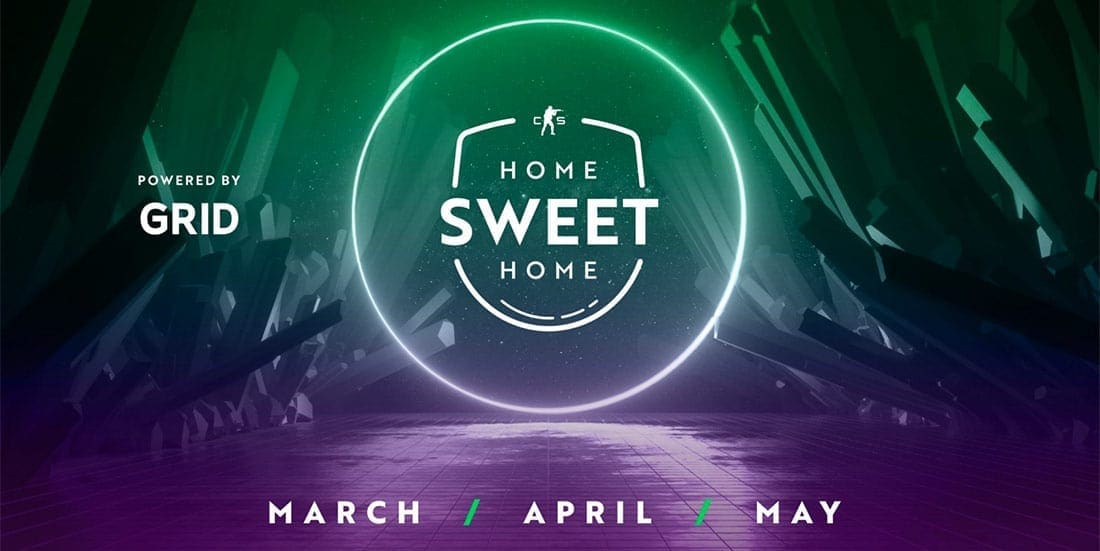 by in
HARD LEGION ESPORTS vs NORDAVIND CS:GO BETTING & MATCH DETAILS

CSGO Betting Odds:
Hard Legion -175.44 at BetOnline | Nordavind +139 at BetOnline
When:
May 29, 2020 at 10:50 CEST
Watch Live:
Twitch (https://www.twitch.tv/GRIDesports)
HARD LEGION ESPORTS vs NORDAVIND #HOMESWEETHOME: WEEK 6 BETTING PREVIEW
The opening Group D fixture of #HomeSweetHome: Week 6 will mark the first official Counter-Strike meeting between Russia's Hard Legion Esports and Norway's Nordavind.
There is a sense of excitement whenever two esports teams meet for the first time, as it is often difficult to tell which side will have the upper hand. For this fixture, however, it's hard to argue against Hard Legion's substantial advantage.
Sviatoslav "svyat" Dovbakh and co. enter this match following an impressive run through ESL One: Road to Rio – CIS, where they finished third behind Winstrike Team and Team Spirit. Throughout the group stage, Hard Legion picked up wins over Syman (2-1), pro 100 (2-0), Virtus.pro (2-1) and even against the reigning IEM Katowice champions, Natus Vincere (2-0).
In the playoffs, however, Hard Legion failed to overcome Winstrike, who defeated them 19-16 on Vertigo and 16-7 on Mirage. On the bright side, svyat's squad took down Virtus.pro in the third-place decider match and with that earned 1,400 Regional Major Ranking points, which puts them at the top of the CIS standings.
Hard Legion also participated at the fourth and fifth week of #HomeSweetHome. They reached the playoffs in both events but failed to make it past the quarter-finals, losing to Gambit Youngsters (1-2) and Heroic (1-2) respectively.
Despite their 58.1% win rate across the past three months and a very impressive 7-3 record in their last 10, Hard Legion have struggled to deliver when it matters. Nonetheless, their consistent performances in group stages should give them plenty of confidence for Friday's fixture.
SEE ALSO: BEST ESPORTS BETTING SITES
Nordavind will look to improve upon their fifth-eighth finish at #HomeSweetHome: Week 5, where they looked fairly solid throughout the group stage but fell apart in the quarter-finals against SMASH Esports (1-2).
In their four group stage fixtures, Nordavind defeated SKADE twice (16-4 and 2-0), but failed to deliver against the eventual champions, Heroic (0-2). They put up a lot of resistance against Heroic, however, taking them to 40 rounds (18-22) on the first map, which suggests Jesper "tenzki" Plougmann and co. are not as terrible as they're portrayed to be.
Nordavind also participated at LOOT.BET/CS Season 6 and BLAST Rising, finishing in third-fourth place at both events after losing their semi-final bouts against Heroic (0-2) and Endpoint (0-2) respectively. Again, those fixtures were closer than the scorelines appear to suggest.
While it is hard to criticise Nordavind for their lack of success in recent weeks, their failure to close out crucial matches is concerning. That issue is a byproduct of losing their in-game leader, Ruben "RUBINO" Villarroel, to a wrist injury at the start of March.
Nordavind enter this match with a 50% win rate from the last three months and a 5-5 record in their last five. Tenzki and his team picked up wins against HAVU, AGO, FATE and twice against SKADE, but they failed to see the same success against Sprout, Endpoint, Heroic, Smash and most recently against Nemiga at ESEA Season 34: Premier Division – Europe.
HARD LEGION ESPORTS vs NORDAVIND #HOMESWEETHOME: WEEK 6 BETTING PREDICTIONS
Because this is the first-ever fixture between Hard Legion and Nordavind, it's difficult to predict how these two sides will stack up against each other. The best-of-one (Bo1) online format does not make it any easier.
Form-wise, Hard Legion hold a slight advantage over Nordavind, while the CIS roster's average player rating is marginally higher across the last three months (1.048 – 1.018). In their last five fixtures, HL defeated HellRaisers, Tricked and AGO, while Nordavind only managed two wins over SKADE.
The map pools look fairly similar, although they further solidify Hard Legion's favouritism. Nuke and Train are likely to be banned, and the Russians hold a better win rate on three of the remaining five maps. Even then, Nordavind's advantage on Overpass (58% – 56%) and Inferno (45% – 39%) is only slight.
No matter which way you look at it, Hard Legion should have the upper hand in this contest. The online format will keep it entertaining, but Nordavind, missing their IGL, will struggle to stay within three rounds.