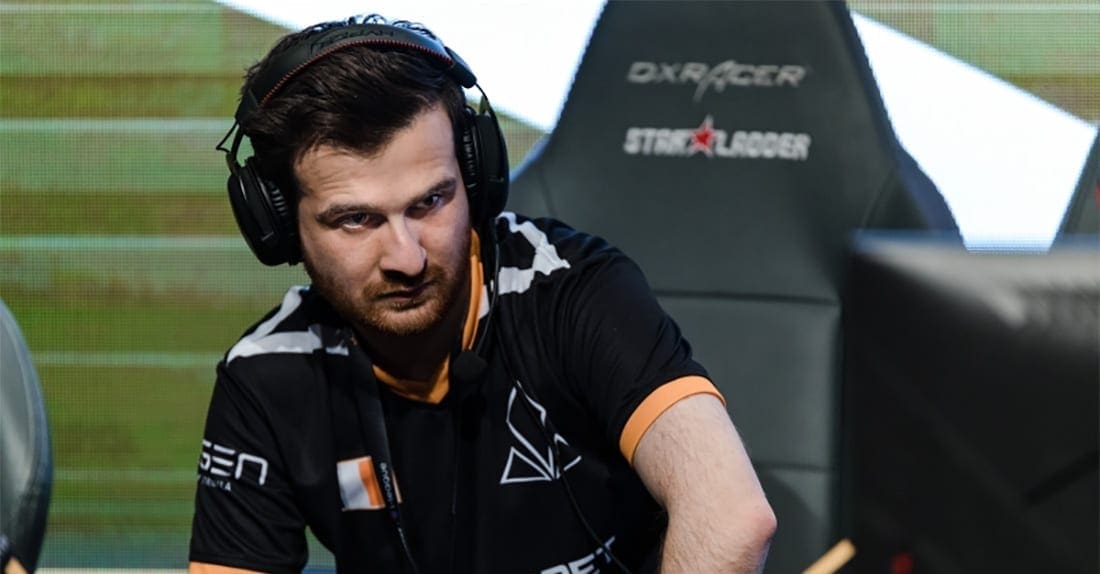 by in
Grayhound Gaming have announced the signing of new coach Neil "NeiL_M" Murphy on a trial basis, just days before IEM Sydney.
Neil "NeiL_M" Murphy, the former CS:GO coach of team Imperial, will look to make an immediate impact and earn a long-time position for the Australian franchise, who announced the news on Twitter yesterday.
.@IEM Sydney is coming

So is our coach from Ireland, please welcome Conor "@NeiL_Mcs" McGregor pic.twitter.com/Cio4JweXAJ

— GRAYHOUND (@grayhoundgaming) April 25, 2019
NeiL_M has a long coaching career behind him, with a total of 13 teams on his resume. Of all the 13 teams, the most notable was the Imperial, with whom Neil won the Copenhagen Games in 2018 and DreamHack Open Summer 2018 alongside other achievements.
Despite the successful run at Imperial, Neil "NeiL_M" Murphy left the team in November 2018 to join a Polish team x-kom Team, where he remained only for a short period of 17 days.
After leaving x-kom Team due to issues with the squad, a language barrier and the fact that he felt he was not fully committed to the project, NeiL_M received another chance to prove himself with an invitation to trial as a coach at the leading team in Oceania, Grayhound.
SEE ALSO: LATEST ESPORTS BETTING TIPS
When asked about his debut with the new team, the 29-year old Irish coach revealed that he has been participating in practice matches with Grayhound, however, his debut as a coach will be on LAN at IEM Sydney, which will take place on April 30th at Qudos Bank Arena in Sydney.
Murphy took to his own Twitter account to talk about his excitement at the opportunity.
New challenge begins as i will try out with @grayhoundgaming for @IEM Sydney and the future! I'm very excited to see where it goes with such a exciting young team! Flying out in 48 hours let's get it ?

— Neil Murphy (@NeiL_Mcs) April 25, 2019
As it stands now, Neil "NeiL_M" Murphy still has a lot to prove, which is why putting up a good result at IEM Sydney should be his main concern.
Nonetheless, the fans and players seem happy with the new addition to the team, which they hope is the final missing puzzle for Grayhound to blow up and prove their worth to the world.
NeiL_M, while only being on a trial, should prove to be a great addition to a team that is looking for a breakout. If they manage to perform up to par at IEM Sydney, Grayhound would finally get the recognition they deserve and maybe peek out of the shadow of Renegades, who are widely considered to be the best Australian team.
Will he be the best choice for the Australian team? All will become clearer in the upcoming weeks when the players and Neil get to see if they are the right match for each other.
The rest of the Grayhound team looks as follows:
Christopher "dexter" Nong (C)
Liam "malta" Schembri
Erdenetsogt "erkaSt" Gantulga
Simon "Sico" Williams
Ollie "DickStacy" Tierney
Coach: Neil "NeiL_M" Murphy