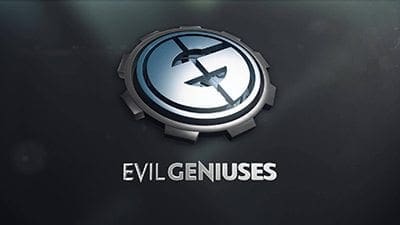 by in
On Sunday, Evil Geniuses Counter-Strike player William "RUSH" Wierzba announced that he was open to new opportunities following the organization's decision to bench him.
In a statement, RUSH revealed that Evil Geniuses had decided to move him to the substitute position on the roster. In a bid to remain active, the player stated that he was open to other offers by esports organizations and would even consider transitioning to a coaching role.
"As of today, EG is changing course and have moved me to being a substitute (6th player) on the main roster," RUSH wrote.
"Being an integral part of building EG Black was very rewarding. I feel good about how we climbed the ladder in NA to the point of being promoted to the main roster."
— Will (@RUSH) June 25, 2023
RUSH joined Evil Geniuses Black late last year, in time to help the team compete in the ESL Challenger League Season 42 North America. During his ten months with the academy lineup, the team did not accomplish any major feat.
In the Twitter post, the player also revealed that his time with Evil Geniuses Black gave him a lot of clarity, making him aware of his desire to help and coach players.
"CS2 is nigh and I am as motivated as ever for it. Working with this young squad as an NA vet gave me a lot of clarity. Clarity in the sense that I really enjoy and find fulfillment helping players and people grow into a better version of themselves. I am available to the right team and organization as a player, coach, or leader," RUSH concluded.
The news comes days after Evil Geniuses moved four players from their academy lineup to the starting five of the main roster. Jadan "⁠HexT⁠" Postma, Jeorge "⁠Jeorge⁠" Endicott, Colby "⁠Walco⁠" Walsh, and Paytyn "⁠junior⁠" Johnson were all bumped up to the main team to play alongside Timothy "autimatic" Ta.
RUSH was made the sixth (substitute) player, while Tommy "⁠Axed⁠" Ryan was signed as team coach.
The Evil Geniuses Black players replaced Ismail "⁠refrezh⁠" Ali, Vincent "⁠Brehze⁠" Cayonte, Sanzhar "⁠neaLaN⁠" Iskhakov, and Jerric "⁠wiz⁠" Jiang, who were dropped earlier and allowed to explore other opportunities.
The organization decided on the move after a number of high-profile negotiations with players like Aleksandr "⁠zorte⁠" Zagodyrenko, Denis "⁠electroNic⁠" Sharipov, and Audric "⁠JACKZ⁠" Jug were shut down.