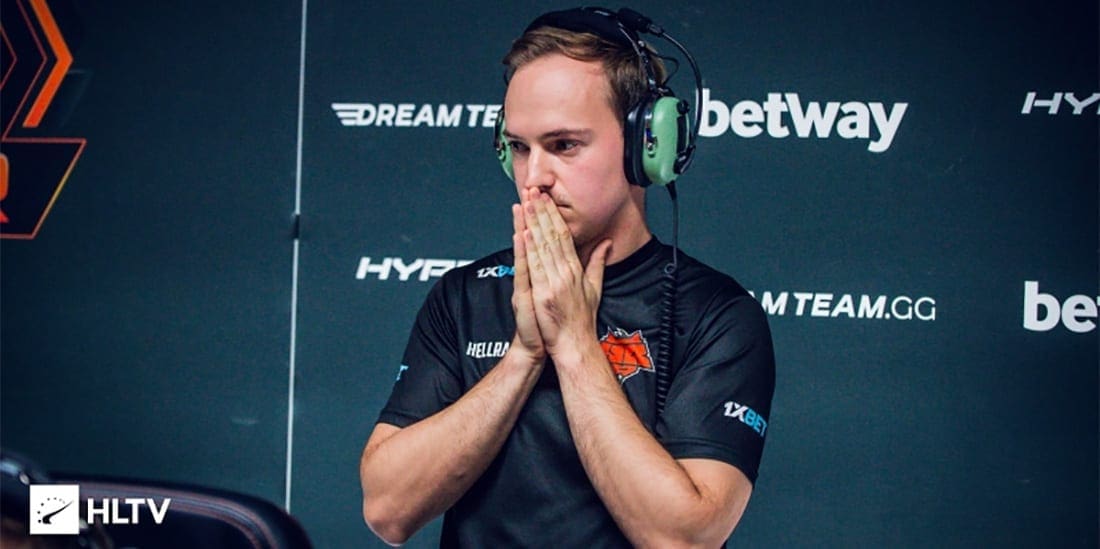 by in
Ukrainian CS:GO coach, Ivan "Johnta" Shevtsov, has announced his resignation from TYLOO after a short stint in the position, enjoying relative success since January.
CS: GO, just like any other sport, does not lack roster moves, with players leaving their teams and joining other teams on an almost weekly basis. This trend holds true for coaches as well.
Only a few days ago we talked about coach Neil "NeiL_M" Murphy joining Grayhound Gaming.
Ivan "Johnta" Shevtsov, a former professional CS: GO player who played for Hellraisers, DTS and KerchNET, has coached teams such as FlipSid3 Tactics, Arcade eSports, Worst Players and the HellRaisers.
TYLOO made the announcement on Twitter yesterday:
Today we are announcing that Ivan "Johnta" Shevtsov @JohntaCSGO has decided to step down from our team's coaching position. During his time with us, Johnta had brought structure and new approaches to our game, which had helped the newly formed roster grow at an incredible pace.

— TYLOO (@tyloogaming) April 28, 2019
The Ukrainian coach joined TYLOO on January 11 in conjunction with roster changes that added YuanZhang "AttackeR" Sheng and YuLun "Summer" Cai to their roster.
While the team did not achieve any spectacular results, TYLOO was respectable under Johnta's watch. The squad finished 9th-11th at New Challengers Stage of IEM Katowice and 12th-14th StarSeries i-League Season 7.
The real reason behind the departure of Ivan "Johnta" Shevtsov remains unknown at this point, however, it has been speculated that there have been key differences between Johnta and upper management's vision for the franchise.
Nonetheless, the TYLOO organisation were very respectful to Ivan "Johnta" Shevtsov, thanking him for all he did in the past couple of months, which arguably helped the team grow in all aspects of the game.
SEE ALSO: LATEST ESPORTS BETTING TIPS
Ivan "Johnta" Shevtsov did what was asked of him when he joined TYLOO. He took the new roster and brought structure and new approaches to the game, which will understandably help the players grow as individuals and of course help TYLOO grow as a team.
With the departure of Ivan "Johnta" Shevtsov, there have been rumours' of more changes to the roster on the way, most notably the rumours link WingHei "Freeman" Cheung to the team, since he announced he would be leaving ViCI.
Additionally, there have been talks of Gan-Erdene "dobu" Batbold joining TYLOO as well, which could mean we will be looking at a "new" TYLOO team yet again.
There are some things to be said about the constant roster changes which are arguably harmful for the team in the long run. Building a roster who will play like a solid unit and achieve good results takes time. Just like the saying goes "Rome was not built in a day" — the same can be applied here. Constantly switching players works against that.