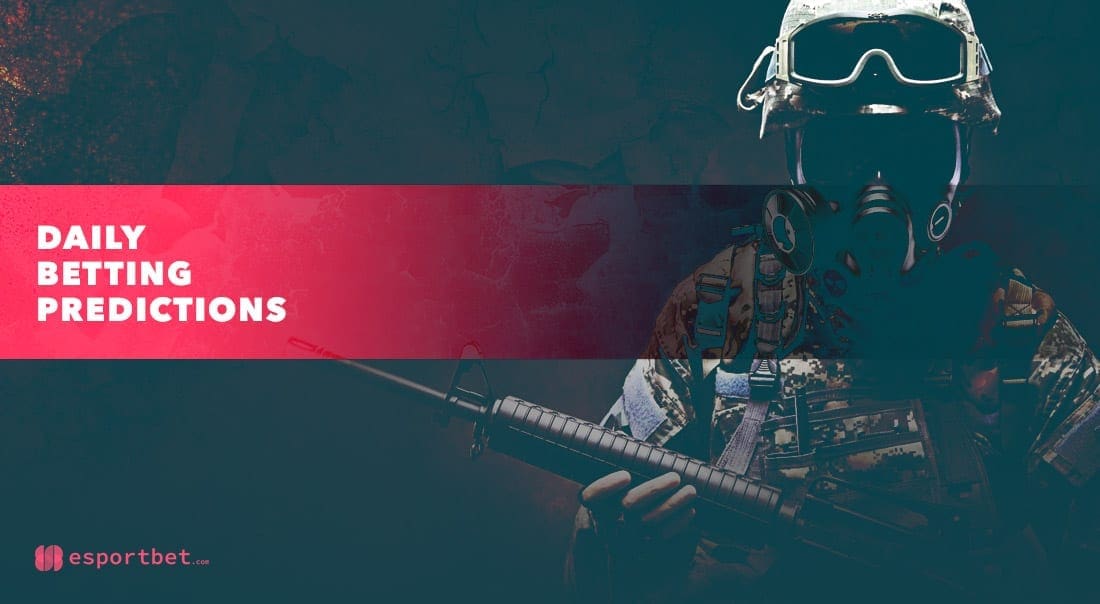 by in
ESB's free Counter-Strike: Global Offensive picks for Friday, November 18, focus on two WePlay Academy League Season 6 Playoff bouts. Check out our selections for MOUZ NXT vs Spirit Academy and NaVi Junior vs Young Ninjas, with esports betting odds courtesy of BetOnline.
---
MOUZ NXT vs SPIRIT ACADEMY CS:GO BETTING & MATCH DETAILS

Best Odds:
MOUZ NXT +110 at BetOnline | Spirit.A -151.52 at BetOnline
When:
November 18, 2022 | 15:00 CET
Watch Live:
Twitch (https://www.twitch.tv/weplaycsgo)
MOUZ NXT were the undisputed best academy Counter-Strike: Global Offensive team throughout 2021 and early 2022, but their run of dominance came to a halt in August when they finished the fifth season of the WePlay Academy League in ninth-10th place. It marked the first WePlay Academy League that MOUZ NXT hadn't won, but they've now found themselves in an excellent spot to claim the organization's fifth trophy.
But before we can start talking about MOUZ NXT's return to the throne, they first need to defeat Spirit Academy, who have looked incredible so far. The Russian squad finished the group stage (Group B) in first place with a 9-3 record and a +25 round difference.
Their only defeats came against Young Ninjas (10-16), BIG Academy (7-16), and 00Prospects (16-19). Still, Spirit Academy have won all reverse fixtures against the three squads. MOUZ NXT also had a solid run in the group stage, finishing second (Group A) with a 7-5 record, which includes two defeats against NaVi Junior (11-16, 2-16).
On paper, MOUZ NXT and Spirit Academy look fairly evenly matched, but Spirit Academy are in a much better spot form-wise. MOUZ NXT did enough to earn a direct bye into the playoffs, but they've also played close series against some of the weakest teams and didn't look too convincing in some of their wins.
Spirit Academy to win outright is a solid bet, but you can't go wrong with a smaller position on the map handicap (+225).
---
NAVI JUNIOR vs YOUNG NINJAS CS:GO BETTING & MATCH DETAILS

Best Odds:
NaVi Jr +137 at BetOnline | Y.Ninjas -188.68 at BetOnline
When:
November 18, 2022 | 18:00 CET
Watch Live:
Twitch (https://www.twitch.tv/weplaycsgo)
NaVi Junior have not achieved much this season, and even through their three appearances in WePlay Academy League competitions, the CIS squad left a lot to be desired. Their best finish came in the fifth season in August when NaVi Jr placed fifth-sixth.
On a more positive note, NaVi Jr. didn't disappoint during the group stage, topping Group A with an 8-4 record and a +43 round difference. But their group wasn't nearly as competitive as Group B, which Young Ninjas finished with the same 8-4 record, but placed second behind Spirit Academy.
Young Ninjas and NaVi Jr. have never met with their current lineups, but we don't need past head-to-head results to understand why Young Ninjas are priced as favourites. Unlike NaVi Jr, Young Ninjas have been competing in B- and A-Tier tournaments this year, and even though trophies have eluded them, it's the experience that counts.
Young Ninjas have also shown more during the group stage, and if they can keep their wheels spinning, the Swedes should come out ahead. NaVi Junior have proven to be fairly resilient, though, so while we expect Young Ninjas to win, there's a good chance this match will go the distance.