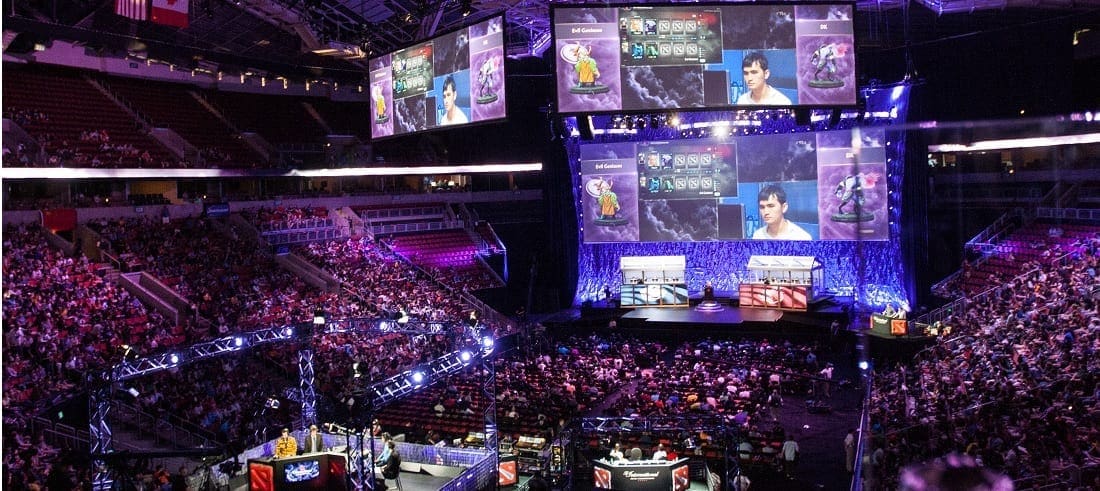 by in
This match-up starts on Wednesday, January 9, 2019 – 16:00 UTC+8.
Gambit Esports faces TEAM TEAM in the Group A of Bucharest Minor.
Gambit Esports might able to grab a lot of points in the first Dota Pro Circuit Event of the year 2019 considering the form they have displayed recently.
Gambit Esports is currently in the midst of a winning streak of four after victories over OG, Ninjas In Pyjamas, Forward Gaming and Pavaga Gaming in Weplay Dota 2 Winter Madness.
Surprisingly they whitewashed OG with a 3-0 score in the Grand Finals of Weplay Dota 2 Winter Madness.
Gambit Esports definitely out-drafted OG in the game one when they last picked Mepoo in the drafting phase, OG was totally left in shocked because they picked Anti-Mage.
Anti-Mage is a hero required at least 20 minutes of free farm time until he can join team fight while Mepoo able to gank Anti-Mage immediately after Mepoo grabbed his Blink Dagger.
However in that game, Mepoo went for Ethereal Blade instead of Blink Dagger because he noticed Anti-Mage had no way to farm in that game.
READ: LATEST ESPORTS NEWS
Gambit Esports ended the game before 20-minutes mark and Anti-Mage could not get his Battlefury by the end of the game.
In game two, OG tried to have drafting advantage by picking Anti-Mage into Medusa.
Although OG had an easy laning phase, however Gambit Esports always able to made successfully gank over OG and slowly controlling the map with Lycan incredible pushing strategy after purchasing Necronomicon.
With the map control they had, Medusa can freely farmed in their jungle and join team fight whenever the team needed him. The game was favouring in Gambit Esports when Medusa hit level 25 and learned the talent of split shot uses modifier.
Medusa killed both support from Team OG indirectly thanks to that talent in teamfight, OG had to position themselves very well in team fight while Gambit Esports only push with Medusa tank and hit in front while others back up him from behind.
In the last game, Gambit Esports drafted Outworld Destroyer and Visage as their cores. Visage is not a hero that very strong in this patch however Outworld Destroyer definitely is carrying the team with his incredible farming speed and harass potential in laning phase.
Daxak, the position one player from Gambit Esports definitely showed his micro-management skill in their match against OG back then, he played Mepoo in game one and also Visage in game three. Both of these heroes required a good micro-management skill.
TEAM TEAM was playing against a lot of low tier team such as Bad Juju, Blue Pikachu, Prosor and the Four Amigoes, Black Sheep and Feels Nugget Man in group stage of North American Dota Challegers League Season 2.
Although they beaten them down easily with 2-0 victory against any opponent, however these result are not match to Gambit Esports victory over four tier 1 team in the world.
Gambit Esports vs TEAM TEAM prediction
After running our eye through the drafting abilities and recent achievement in their professional matches, we give Gambit Esports a 80 percent chance to win this match-up 2-0.
Our recommendation is to go medium and bet on Gambit Esport to win the game 2-0 at if odds of -232.56 are available.