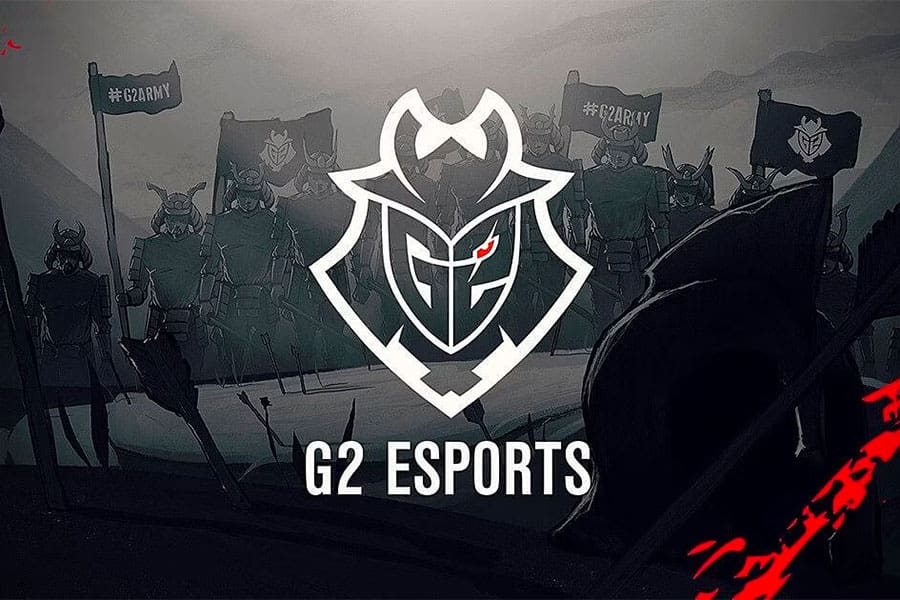 by in
European esports outfit G2 Esports recently announced their complete 2023 League of Legends European Championship roster.
The League of Legends roster includes the two former members of the team, German and Turkish top laner Sergen "BrokenBlade" Çelik, and 23-year old Danish mid laner Rasmus "Caps" Borregaard Winther. The three new players are Swedish jungler Martin "Yike" Sundelin, French bot laner Steven "Hans Sama" Liv, and support Mihael "Mikyx" Mehle, who were all rumoured to be signed by G2 Esports at the beginning of the offseason.
Yike will assume the jungler role for the team. The Swedish national has represented other teams like Hybrid Esports, Bulldog Esports, Team Oplon, Morning Stars, and recently LDLC OL. While representing the European team LDLC OL, he has shone in tournaments such as the LFL 2022 Summer, where they came in first place, and the EM 2022 Summer Main Event, which had them in third-fourth place.
Playing the role of support will be Slovenian-born Mikyx, who has represented a handful of top LEC teams such as Fnatic, Splyce, Misfits Gaming, and most recently Excel. He started his professional gaming career in 2016 after serving as a stand-in for Fnatic, for which he received an offer from Splyce afterwards. The support player reached a significant milestone in his League of Legends career when he garnered a total of 1000 kills in the LEC on July 30, 2021. Mikyx also represented Excel at the recent 2022 LEC Summer Playoffs, where the team came out in sixth place.
The League of Legends super star Hans sama will be assuming the bot lane position for the G2 Esports. Since starting his career in 2014 with The Gentle Team, the bot lane player has represented Milenium, Misfits Gaming, Rogue, and most recently Team Liquid. The French player is known to have switched roles throughout his career, as he has functioned as a jungler and top laner at some points in his career. Hans sama was also the eighth player to reach 1,000 kills in the LEC, just after Rekkles, Jankos, Perkz, and a host of other four players. He also competed in the 2022 LCS Championship, where he represented Team Liquid and earned a fourth-place finish.
Caps started his League of Legends career in 2015 with Enigma Esports. Subsequently, he moved on to represent other esports outfits such as the Nerv, Fnatic, Dark Passage, E-Corp Gaming, and mousesports. The mid laner reached 1500 kills recently in the LEC on April 3, 2022, and is also the third player to reach 1500 kills in the LEC after Rekkles and Jankos.
Caps has a handful of awards under his sleeves, including MSI 2019 MVP, LEC MVP At the 2019 Spring 2019 and 2020 Summer. He was also named LEC Finals MVP in 2020 Summer and 2022 Spring and EU LCS MVP in 2018 Summer.
Brokenblade, who is the third player to win a title in both the LEC and LCS, has played for esports outfits such as the Victorious Ace, Royal Bandits TSM, Royal Youth, and a list of others. He has also been a member of G2 Esports since December 2021 and represented the team at the 2022 Worlds, where they made a quite unimpressive run by coming out in 11th-14th place.
According to the event organizers, the LEC is scheduled to commence on January 21, 2023, with the Winter Split as its start event.