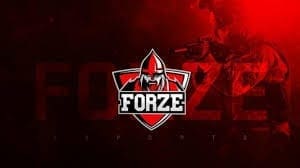 by in
FORZE VS HARD LEGION CS:GO BETTING & MATCH DETAILS
CSGO Betting Lines: ForZe -1.5 at -161.29 | Hard Legion +1.5 at +118
When: January 20, 2020 at 14:00 CET
Watch Live: Twitch
FORZE VS HARD LEGION UNITED MASTERS LEAGUE BETTING PREVIEW
Everything is set for the final quarter-finals fixture at United Masters League (UM), where we will see forZe take on their compatriots Hard Legion Esports (HL) in their first meeting since HL's inception in October 2019.
ForZe are entering the quarter-finals as the alpha dogs of the tournament, having finished the regular season with a perfect 3-0 record, which they achieved with clean sweeps against HAVU Gaming, Giants Gaming and Sprout. While their record is impressive on its own, forZe also finished the group stage with +26 round difference. Since their last appearance in UM, back in November, when forZe bested Sprout (2-0), the Russians participated in five tournaments. On the same day as their clash with Sprout, forZe also played Aristocracy at SECTOR:MOSTBET, where they lost 0-2 and ended the tournament at the seventh-eighth place.
Shortly after, forZe appeared at DreamHack Open Winter, where they started slow with a defeat against Tricked Esport, but soon found their stride and bested the likes of MARSKALK, GODSENT and avenged their defeat against Tricked to claim the title and $50,000 in tournament winnings. The Russian outfit kept their fire going into December and defeated HAVU in the finals of the ESEA S32: Premier Division – Europe Finals, to which they added another title-winning run at ESEA S32: Global Challenge.
After their incredible run through DreamHack Open Winter and ESEA, forZe entered EPICENTER 2019, which was their first S-Tier tournament since Berlin Major back in August. Going against all the odds, forZe defeated Virtus.pro and Evil Geniuses in the group stage, which secured them a spot in the playoffs, where their Cinderella story came to an end, as they dropped the match against Heroic and finished the tournament at the fifth-sixth spot.
While forZe were making waves in the European CS:GO esports scene, Hard Legion were fighting for survival at UM. Following their disastrous start of the season, where they lost to Giants (1-2) and HAVU (0-2), HL pocketed a forfeit win against ex-Windigo Gaming, to which they added two wins against GODSENT (2-1) and ex-Virtus.pro (2-0).
With three wins under their belt, HL secured the sixth spot on the standing and a ticket leading into the playoffs, where they are now set to clash with their toughest opponents of the season. Since their win against ex-Virtus.pro roster in December, HL made an appearance at Champions Cup Finals, IEM Katowice 2020 Europe Open Qualifier #2 and Great Universe Cup.
At Champions Cup, HL crashed out of the group stage after suffering two humiliating defeats against G2 Esports and Team Spirit but saw more success at IEM Katowice qualifiers. There they bested Unicorns of Love, Melbet Team and water gamers, however, failed to impress in the finals, where they lost to AGO (5-16, 10-16). Just recently HL also won their opening match at Great Universe Cup against a C-Tier stack EL'quvet.
Forze versus Hard Legion Esports Betting Squad Changes
ForZe most recent major change to their squad came in August, when they appointed Anatoliy "liTTle" Yashin as their coach, while HL decided to bench Anton "speed4k" Titov at the start of the month. He got replaced by Dmitry "rAge" Bolotov who is currently a trial member.
FORZE VS HARD LEGION UNITED MASTERS LEAGUE QUARTER-FINAL PREDICTIONS
HL and forZe have not met before as organizations, however, we did see DreamEaters (roster was later signed by HL) defeat forZe (2-0) at Berlin Major, which would suggest HL have a legitimate chance of winning here. That said, HL's poor form failed to convince us they are capable of such feat and the fact that their new signing played only five games with the team doesn't help their cause either.
To date, rAge has played five fixtures for HL and averaged 1.05 Rating. His best performance came at IEM Katowice Europe open qualifier, where he averaged 1.45 Rating against water eaters, while his worst performance (0.45) came in the finals of the same tournament, where HL lost to AGO.
Both sides are entering this bout with a 3-2 record in their last five, however, it's worth noting forZe have played significantly stronger teams compared to HL and considering they bested the likes of EG and Virtus.pro makes us believe they should have a fairly easy time defeating HL as well.
Forze versus Hard Legion Esports Betting Tip
Prediction: forZe -1.5 maps – -161.29 at BetOnline