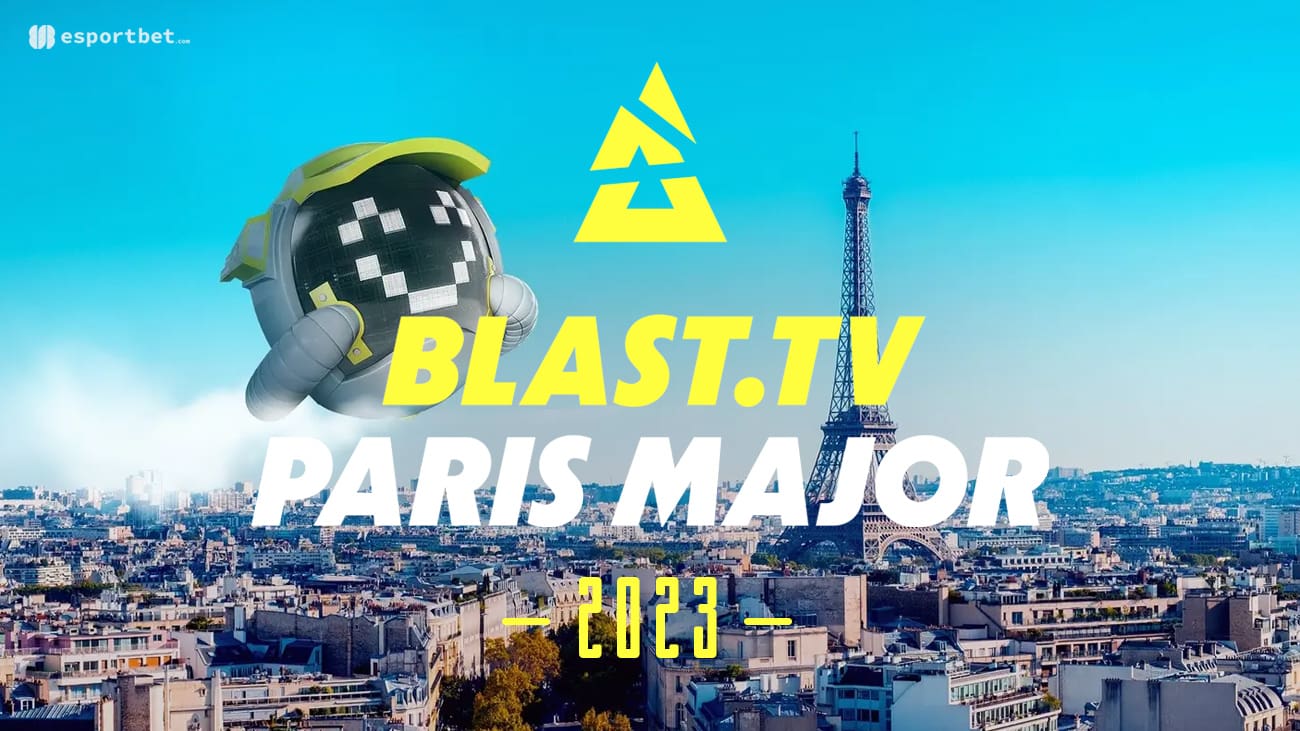 by in
The Counter-Strike community turned its focus to Paris on Monday as the final Counter-Strike: Global Offensive Major kicked off with a thrilling opening day of matches.
The BLAST.tv Paris Major commenced as all CS:GO Majors do, with the Challengers Stage and a 16-team Swiss system, and day one featured the opening two rounds of best-of-one series.
Coming into the Challengers Stage, G2 Esports, FaZe Clan and ENCE were installed as the three top teams according to the HLTV power rankings, and those teams didn't disappoint, winning all of their matches to go straight into the 2-0 pool.
Joining those three teams will be the surprise packet of day one, Apeks, who defeated one of the pre-tournament favourites with esports betting sites in Team Liquid (16-12), before going on to become just the second team to record a flawless 16-0 victory at a CS:GO Major, thrashing Grayhound.
On day two, Apeks will face G2 and ENCE will clash with FaZe, with the winner of each best-of-three series earning their way into the Legends Stage as the ninth and 10th seed, respectively.
At the other end of the spectrum, world no.7 Team Liquid and world no.11 MOUZ fell into the 0-2 pool and will be facing elimination on day two when they take on fellow winless teams GamerLegion and Fluxo.
The first of the elimination matches will take place on Tuesday, with Fluxo taking on Team Liquid and GamerLegion clashing with MOUZ as the final two matches of round three.
In helping G2 to their current 2-0 record, Ilya "m0NESY" Osipov was easily the player of the day, recording event-highs in overall rating (1.82), kill/assist participation (88.5%), average damage per round (109.7) and impact (1.93).
The star AWPer from Russia produced the best performance of the day against Complexity, where he carried his team to a 16-9 win on the back of 34 kills and nine deaths, earning a massive rating of 2.23 for the match.
Going into day two, eyes will be firmly on the last four best-of-three series, where we will find out who will be promoted to the Legends Stage at 3-0 and who will be sent packing at 0-3.
Below is a list of round three fixtures to kick off day two:
1-1 pool

Complexity (+120) vs paiN Gaming (-163.93) @ 10:30 BST
Grayhound (+100) vs TheMongolz (-125) @ 10:30 BST
forZe (+150) vs Monte (-200) @ 12:00 BST
Ninjas in Pyjamas (-111.11) vs OG (-125) @ 12:00 BST

2-0 pool (promotion series)

Apeks (+275) vs G2 Esports (-400) @ 13:30 BST
ENCE (+150) vs FaZe Clan (-200) @ 13:30 BST

0-2 pool (elimination series)

Fluxo (+550) vs Team Liquid (-1000) @ 17:30 BST
GamerLegion (+175) vs MOUZ (-250) @ 17:30 BST