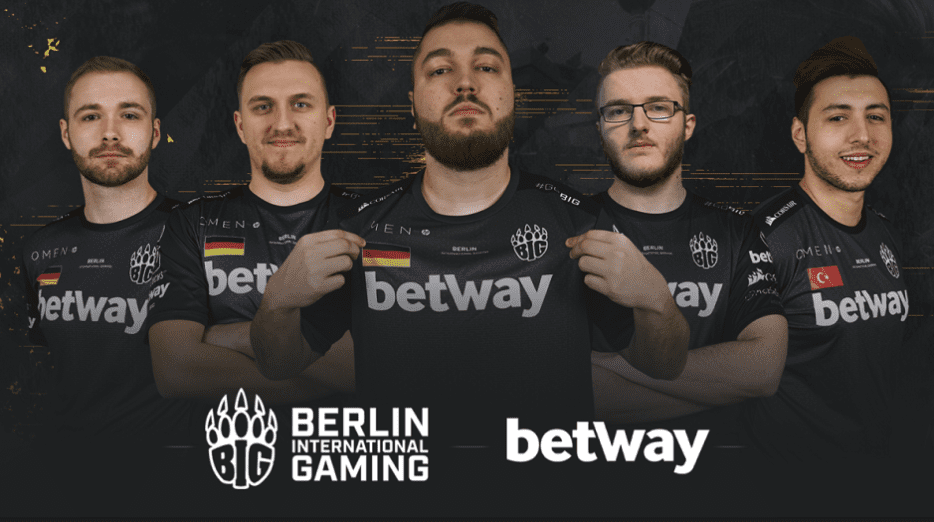 by in
United Masters League Season 2 Quarter Finals BIG v Sprout Betting
Betting Lines: BIG -1.5 at -117.65 | Sprout +1.5 at -116.28
When: January 13, 2020 at 18:00 CET
Watch Live: Twitch
BIG versus Sprout CSGO UM League Season 2 Betting Preview
Berlin International Gaming (BIG) and Sprout will lock horns this Monday, in the United Masters League quarter-finals, which will be a must-watch fixture for any CS:GO betting fan, as two of the strongest German squads go face to face in a bid to establish their dominance.
Earlier this month, BIG announced some major changes to their team, as they parted ways with Owen "smooya" Butterfield and removed Johannes "nex" Maget from the active lineup. Furthermore, coach Nikola "LEGIJA" Ninić left the organization after three years and got replaced by Fatih "gob b" Dayik as their new Head of CS:GO. While all major changes for BIG, the most important roster moves were the onsets of Florian "syrsoN" Rische and Nils "k1to" Gruhne, who were both previously members of Sprout. The arrival of two German CS:GO players, while controversial in its own regard, was not shocking, considering they were both heavily linked with this move back in December 2019.
Although it was initially believed BIG plan was to create an all-German roster, Ismailcan "XANTARES" Dörtkardeş managed to retain his spot in the team. The 24-year old Turk has been averaging 1.15 Rating over the last three months, which suggests he is a solid player and that there is no reason to replace him, yet we can't help but wonder how does he fit in with the "all-German" roster, which would understandably have a significantly easier time talking in team coms. That is, however, our only concern with BIG, who overall look like a very solid team. They might not be up there with the likes of Astralis, Team Liquid or Evil Geniuses, however, they should still be more than capable of causing some damage in A-Tier tournaments and ultimately reclaim the throne as the best German team back from Sprout.
Following the departure of k1to and syrsoN in December, Sprout were left with a massive void in their roster, which they managed to partially fill by signing the former ARCY rifler Paweł "dycha" Dycha and former HellRaisers AWPer Tomáš "oskar" Šťastný. While both solid additions, Sprout lost some quality with the departure of the German duo. On a more positive note, Sprout managed to keep ahold of their core trio Timo "Spiidi" Richter, Denis "denis" Howell and Josef "faveN" Baumann, which is a plus. That being said, they will need to step up with their performances, seeing how faveN is the only player with a positive rating (1.04), while both Spiidi (0.98) and denis (0.94) put up below-average numbers in recent months.
Last season, Sprout won The WinterNational at DreamHack Leipzig 2019 in February and ESL Meisterschaft: Winter 2019 in December. They also claimed silver medals at a handful of B-Tier and A-Tier events, including Charleroi Esports 2019 in April, Games Clash Masters 2019 in September and DreamHack Open Atlanta 2019 in November. 2019 was possibly the best season Sprout had in their history, but due to the departure of two key players in January, we believe Sprout will struggle to see the same success in 2020.
BIG versus Sprout CS:GO United Masters League Season 2 Quarter Final Betting Preview
As the odds suggest, BIG will enter this bout as the heavy favourites, which is not surprising. They boast the better quality players and have three former Sprout members on their team, which will without a doubt give them an edge. That being said, the question is whether BIG can produce a clean sweep. There is a solid chance we could see that happen, yet we have to consider this will be a match between two rivals, where we rarely see one side completely dominating the other. Both teams made a few changes to their roster and considering the new arrivals have not had a chance to settle in their new teams just yet, we can't expect either side to play to their full potential.
With that in mind, we believe a bet on over 2.5 maps is the best option here. Sprout, while significantly weaker compared to last season still have enough quality to win at least one map, as we can't really make ourselves believe BIG will be as dominant as predicted so early into the season.
BIG vs Sprout Betting Prediction: Over 2.5 maps – $2.25 at BetOnline