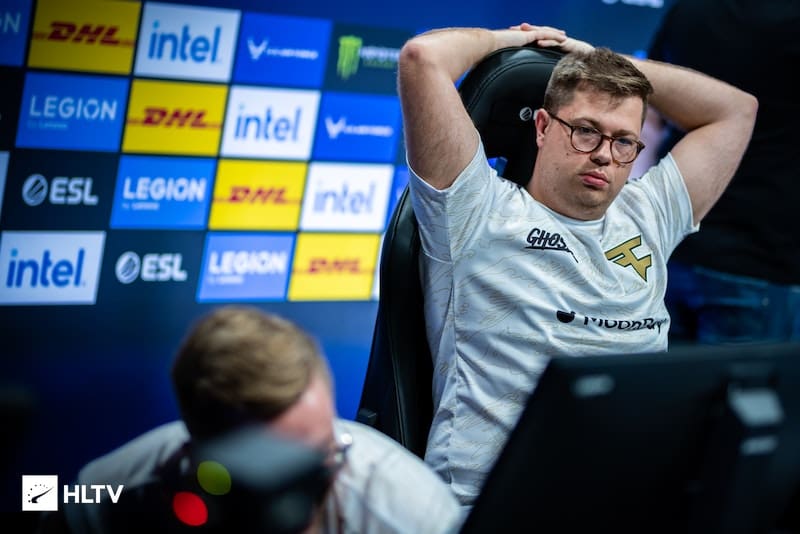 by in
FaZe Clan and Ninjas in Pyjamas are the first two teams to be knocked out of the Legends Stage at the IEM Rio Major after both were unable to record a win from their first three series.
FaZe Clan entered the Rio Major as the top-ranked CS:GO team in the world, after regaining their top spot in the rankings days before they touched down in Brazil.
After losing 14-16 to Cloud9 in a very tight opening series, FaZe were faced with taking on the world number two, Team Vitality, who also lost their opening-round series.
Unfortunately for fans of FaZe Clan, their shock loss in round one was just the beginning of the end, as they were then destroyed by Vitality, 6-16, dropping FaZe into the first elimination series against Bad News Eagles.
Bad News Eagles are ranked 22 spots lower than FaZe Clan and most people could be excused for believing the world number one would simply get the job done quickly and start their recovery.
However, no one told Bad News Eagles.
The world number 23 took the first map 19-16 in overtime, before losing the second map quite convincingly 8-16 to level the series.
The third and final map, Mirage, turned out to be the final time we saw FaZe Clan at IEM Rio, as BNE went on to win 22-20 in overtime.
After being knocked out of the Major, the FaZe Clan in-game leader, Finn "karrigan" Anderson, spoke to the broadcaster and explained that their opponents were just better on the day.
"I think they made some good shots and we did some mistakes," Anderson said to the broadcaster post-match.
"I think the first time we are playing Vertigo officially hurt us in the end to finish off the rounds, but obviously they played better than us today and that's why we lose.
"I think we would also lose a lot of rounds of different maps, so I don't think it was the maps today."
Anderson also tweeted after the interview, apologising for his poor performance and congratulating FaZe's opponents on their win.
Over and out, responsibility is on me. Sorry for letting all down. GG WP BNE.

— karrigan (@karriganCSGO) November 6, 2022
The other big-name team to be eliminated from the Legends Stage was Ninjas in Pyjamas, who also failed to secure a win on the first two days of play.
After showing some positive signs throughout the IEM Road to Rio and European RMR, NiP will be left wondering where it all went wrong in Rio.