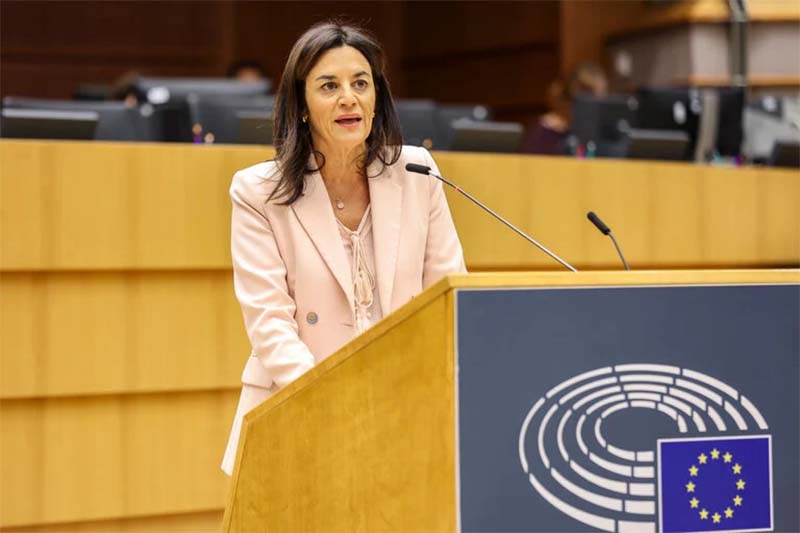 by in
The European Parliament quietly passed a motion acknowledging the value of the esports and video game industry last month.
Member of the European Parliament Laurence Farreng, who is French and part of the Renew Europe Group, led the push and the initiative passed with a convincing 92% of votes in favour of the move.
Esports have continued to grow over the last five years, with the COVID-19 pandemic shining a spotlight on the industry with global competitions going online, and the need for in-person events lessened.
MEP Farreng said it was predominantly the pandemic that brought esports and gaming to the attention of her and her committee.
"We decided to write a resolution on the recovery of the cultural sector and asked from special means in the recovery plan for these industries, and that's when I realised that the video games sector was so huge and so important," she said.
"A very positive point (of the report) is that we have revealed what the sector is.
"(We) weighed its specificities, the need to better consider it with specific programmes, specific funding, defending its specificity because it's based on intellectual property, and we have to protect European IP and cultural assets."
Farreng saw the need for policies, programmes and incentives at a European level to continue the growth of the industry.
She also believes the esports and gaming industries need their own funding, but to get it they would have to be defined first.
Both Farreng and President of France Emamanuel Macron were present at an event earlier this year, at the Elysee Palace, the official residence of the President, where French esports stakeholders like Team Vitality and Karmine Corp were invited.
French President Emmanuel Macron, who has become an active voice in favour of esports in recent years, backed his fellow member of Parliament.
When BLAST announced that the next Counter-Strike Major, BLAST.tv Paris Major 2023, was going to be held in Paris, President Macron himself made the announcement.
This initiative is only a recommendation and how it will be implemented is yet to be decided, however, getting the ball rolling about esports and the gaming industry is a big step in the right direction.
This could also greatly increase the betting scope surrounding esports, with it possible it will become an option at regulated sports betting sites in France and other places in Europe.