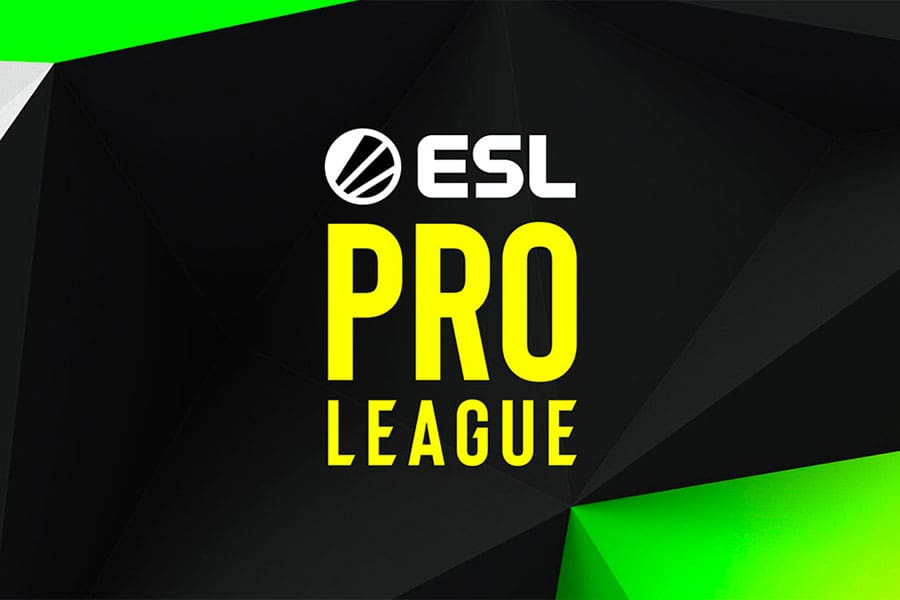 by in
Group D of ESL Pro League Season 15 kicks off this Wednesday with a trio of fixtures. ESB brings you best bets for all of those matchups, with odds from the top CS:GO betting sites.
---
NATUS VINCERE vs AGO CS:GO BETTING & MATCH DETAILS

Best Odds:
NaVi -10000 at BetOnline | ORDER +1200 at BetOnline
When:
March 30, 2022 | 10:30 CET
Watch Live:
Twitch (https://www.twitch.tv/ESL_CSGO)

Natus Vincere will enter their first series at the ESL Pro League coming off a four week break from competitive or tournament matches since their semi-final defeat to G2 at IEM Katowice. Although NaVi have had such a long break from the competitive scene, the top-ranked team in the world will still be heavy favourites at -10000 to beat the 137th-ranked team, AGO. NaVi are heavily favoured in this series and they will be out to make a statement in this first pool match, so expect them to try and win both maps as quick as possible and really put AGO to the sword.
AGO will be looked at as a massive outsider in this ESL Pro League, but people shouldn't forget that this team were way up at 26th in the world in July of last year. However, since then to now their roster has had a shake-up with only three of their seven core players and substitutes being with the team since July last year. Therefore, they may have some of the talent that got them to the 26th ranked team in the world, but it will still take time for them to potentially get back to those glory days.
NaVi are deserving favourites to take out this first pool match for Group D, but there is no value in the head-to-head market. Instead, we suggest taking NaVi at the match rounds line of -14.5 at -111.11 with BetOnline.
Natus Vincere -14.5 rounds
---
COMPLEXITY vs HEROIC CS:GO BETTING & MATCH DETAILS

Best Odds:
Complexity +333 at BetOnline | Heroic -500 at BetOnline
When:
March 30, 2022 | 14:00 CET
Watch Live:
Twitch (https://www.twitch.tv/ESL_CSGO)

Complexity and Heroic will be the most intriguing series that we will preview today. Complexity, ranked 26th in the world, have a completely new roster who have only been together for two months. Heroic will come in as the fifth-ranked team in the world with a solid roster they have now had since the start of 2021. The esports betting sites are telling us that this series could be very one-sided, but we believe it could be quite different.
Complexity's new roster have brought a refreshing new look to the way Complexity were playing in the back end of 2021. The team did start off rocky and they showed that they hadn't had much practice together early on during January and February of this year, but since the start of March Complexity haven't lost. They went on to finish in first place, undefeated, in the first PGL Major Antwerp 2022 Americas RMR NA Qualifier, showing that this team is now starting to click and may surprise a few people in this stacked Group D.
Heroic just keep doing what Heroic do. Another solid result after solid result, no matter what event Heroic turn up at. Their results from this year are: fifth-eighth at the Pinnacle Winter Series 1, third-fourth at IEM Katowice and, most recently, a first-place finish at Pinnacle Winter Series 3.
Heroic are the higher-ranked team and deserve to be favourite, but not by this much. We believe that this series will be close, so the +125 odds for over 2.5 maps is overs, in our opinion, and that is where our money will be going.
---
ASTRALIS vs EVIL GENIUSES CS:GO BETTING & MATCH DETAILS

Best Odds:
Astralis -250 at BetOnline | EG +175 at BetOnline
When:
March 30, 2022 | 17:30 CET
Watch Live:
Twitch (https://www.twitch.tv/ESL_CSGO)

The last series for day one for Group D brings us two teams who have changed over half of their roster since the end of 2021 and start of 2022, Denmark's Astralis and America's Evil Geniuses. When it comes to comparing these two teams, the world rankings just don't do them justice. Astralis have held onto their prime and sit at no.11 in the world and Complexity are trying to recoup the rankings they have lost since 2020 and sit at 51 in the world.
Evil Geniuses have recruited three new players since the turn of the year and they aren't just any three players, they are stars that have been around and won plenty of tournaments individual awards. Jake "Stewie2k" Yip, Timothy "autimatic" Ta and William "RUSH" Wierzba will all play their first international tournament for Evil Geniuses, after they took the new look team to second place in the first PGL Major Antwerp 2022 Americas RMR NA Qualifier. With the amount of Major wins and tournament MVPs that these players have combined, they will have a lot of influence on what happens with Evil Geniuses at ESL Pro League Season 15.
As for Astralis, they also have a relatively new roster with their late 2021 additions of Benjamin 'blameF' Bremer and Kristian "k0nfig" Wienecke and last month's addition of Asger "Farlig" Jensen, still showing some growing pains as a team. Outside of the first-fourth finish in the IEM Katowice playoff, Astralis hasn't finished above fifth-sixth in any tournament they have entered this year, showing the Astralis international tournament reign is definitely over.
Astralis will be very short favourites to win this BO3 series against Evil Geniuses and it is very hard to tip Evil Geniuses as there is little evidence showing that they can take it to a team like Astralis. Therefore, we suggest taking the -111.11 on the over 2.5 maps market.