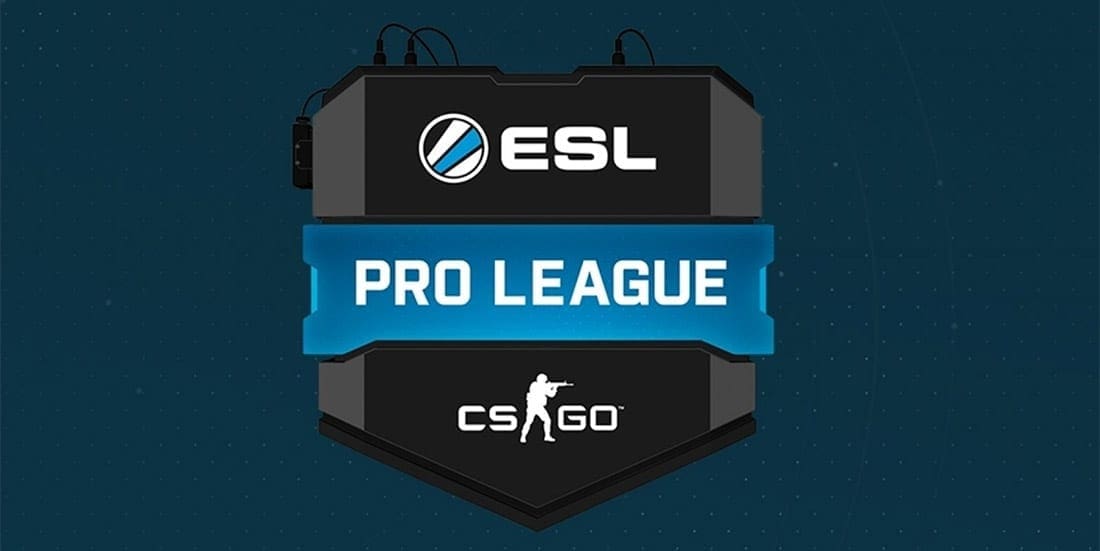 by in
The third day of the ESL Pro League Season 10 Finals will see the top four teams in Group A fight over three playoff places and a guaranteed US $20,000 payday. Here are our betting predictions, with odds from some of the world's best CS:GO betting sites.
Natus Vincere vs Evil Geniuses
Thursday, December 5 – 15:35 CET
Natus Vincere (+102) and Evil Genuises (-129.87) are already set to appear in the playoffs and will now face-off for direct promotion to the semi-finals.
NaVi have been struggling since they parted ways with Danylo "Zeus" Teslenko in September. While his departure was long time coming, finding a suitable IGL to fill the void has proved to be tougher task than expected for the Ukrainian team.
Once the most dominant team in the CS:GO esports scene, NaVi are now a loose cannon. While they still hold the potential to defeat everyone on their day, they lack the consistency to make that happen on a regular basis.
SEE ALSO: WHAT IS THE ELECTRONIC SPORTS LEAGUE?
NaVi crushed TYLOO 16-6 in game one and put on a show against MiBR in round two, stomping the Brazilians on both Train (16-9) and Dust II (16-4). While it's hard to praise NaVi too much after only two wins, team morale is at its peak heading into round three.
Evil Geniuses made a statement when they demolished Fnatic 16-3 on Mirage in round one. That gave them the needed momentum to sweep 100 Thieves in round two, which guaranteed them a spot in the final six.
The NaVi and EG rosters have met twice this year, sharing one win apiece. Their first meeting came at StarSeries & i-League CS:GO Season 7 in early April, where NaVi won 2-0. The second bout took place at the StarLadder Berlin Major in September, where EG (then NRG Esports) got their revenge with a 2-0 sweep.
EG are the stronger team on paper, yet we cannot underestimate NaVi – especially with Oleksandr "s1mple" Kostyliev in great form. While NaVi have had their ups and downs in recent weeks, we expect them to push the series to three maps.
Prediction: Over 2.5 maps – +102 at BetOnline
100 Thieves vs Fnatic
Thursday, December 5 – 15:35 CET
100 Thieves (-114.94) and Fnatic (-107.53) are set to lock horns in the lower bracket finals, where one will claim a ticket for the playoffs and the other will be sent packing.
100 Thieves started of their ESL Pro League Finals with a commanding 16-8 win against Heroic in round one but were stopped in their tracks in round two, where they met with Evil Geniuses. Despite their best efforts, 100T were outclassed on both Mirage (8-16) and Nuke (10-16).
That loss sent them down to the lower bracket, where they met with the unstable FaZe Clan. While FaZe put up a fight, it was the young and talented 100 Thieves who emerged with a 2-1 result to reach the lower bracket finals.
MORE: ESPORTS BETTING PREDICTIONS
Fnatic suffered a crushing 3-16 defeat to Evil Geniuses in round one, but they bounced back with a reverse sweep of Heroic in their first game of the lower bracket and then defeated MiBR 2-1 to advance to the third and final round.
Fnatic and 100 Thieves met twice this season while the 100T roster was still playing under the Renegades banner. RNG won both bouts, going up 2-1 at DreamHack Masters Dallas and 2-0 at StarSeries & i-League Season 8.
Most esports bookmakers seem to believe 100T should come out of this bout victorious, but Fnatic are underrated here. The two teams match up nicely and Fnatic should win at least one map, if not the whole series.
Prediction: Over 2.5 maps – +115 at BetOnline