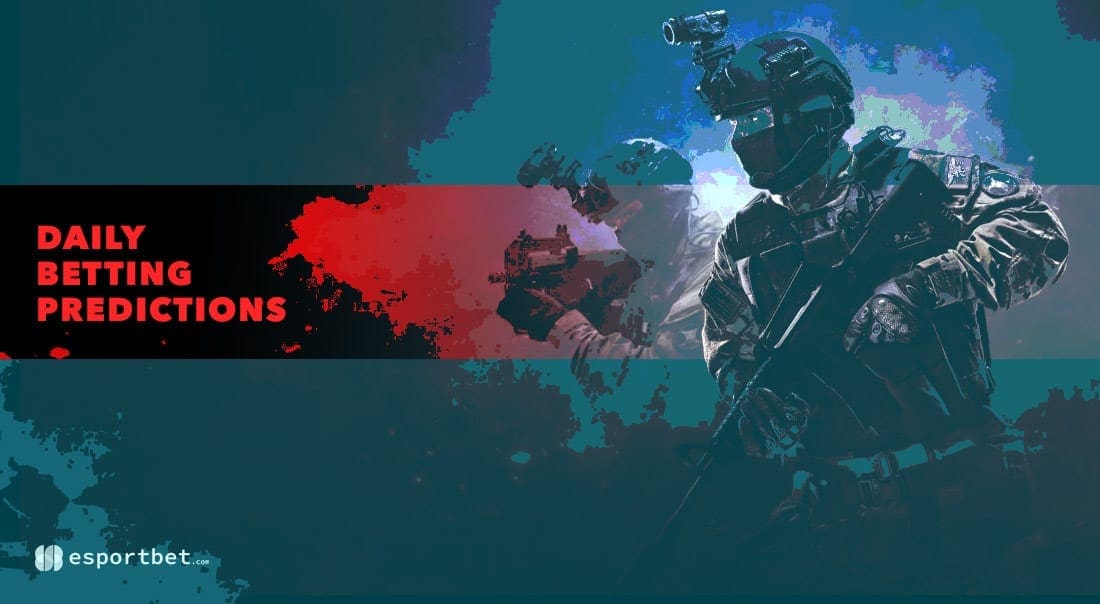 by in
ESB's free Counter-Strike: Global Offensive predictions for Tuesday, October 18, focus on a pair of ESL Challenger League Season 42 North America playoff matches. Here are our selections for Iron Blood Gaming vs MiBR and Nouns Esports vs LOS + oNe, with top CS:GO betting odds courtesy of BetOnline.
---
IRON BLOOD GAMING vs MIBR CS:GO BETTING & MATCH DETAILS

Best Odds:
IBG +400 at BetOnline | MiBR -714.29 at BetOnline
When:
October 18, 2022 | 17:00 PDT
Watch Live:
Twitch (https://www.twitch.tv/esl_csgo)

Iron Blood Gaming secured a spot in ESL Challenger League Season 42 playoffs by the skin of their teeth, finishing the group stage with a 4-3 record and a -20 map difference. As those figures suggest, Iron Blood did enough to reach the final stage, but they were not dominant in their games.
In the final week of the group stage, IBD needed overtime to defeat ex-Detonate (16-9, 22-19), and they were just as unconvincing in their 2-1 reverse-sweep victory against BHOP Esports (5-16, 16-14, 16-11). Iron Blood Gaming clearly have a lot to prove on Tuesday, but at least they hold a better win rate than MiBR on three of seven maps in the rotation – Mirage (68%-0%), Inferno (75%-57%), and Vertigo (60%-50%).
Those stats might give you some hope that Iron Blood can win, but we have to consider that MiBR have been playing against much tougher opponents over the last months. They also attended the Intel Extreme Masters RMR event earlier this month, and despite their 1-3 record, the Brazilian squad played pretty well.
As the latest CS:GO betting odds suggest, this is MiBR's game to lose, and we don't believe that will happen. They've had some concerning performances of late, but MiBR are a class above Iron Blood, who arguably shouldn't even reach the playoffs.
---
NOUNS ESPORTS vs LOS + ONE CS:GO BETTING & MATCH DETAILS

Best Odds:
Nouns +125 at BetOnline | oNe -175.44 at BetOnline
When:
October 18, 2022 | 17:00 PDT
Watch Live:
Twitch (https://www.twitch.tv/esl_csgo)

LOS + oNe (formerly Team oNe) have yet to play an official match since the creation of the joint venture between Los Grandes and Team oNe eSports, but looking at the roster, they should do more than fine in this tournament. The team fields the former oNe core, which won FiReLEAGUE 2022 North America and placed top four at Fragadelphia 17 in September.
Doing well in a few B- and C-Tier events is nothing to write home about. Still, this tournament features a similar level of competition – including Nouns Esports, who are currently ranked 45th in the global CS:GO standings.
On paper, LOS + oNe should win without any issues, but there is room for an upset. Nouns, while not a top-tier team, have been playing well lately, are fairly efficient on all maps in the rotation except for Mirage and Overpass, and have been, unlike oNe, actively playing this month.
Talent-wise LOS + oNe are slightly above Nouns, but they're also a bit rusty, which could lead to a messy performance. At +125 or better with the top esports betting sites, we're ready to side with the outsiders given they nearly beat the old Team oNe in September.