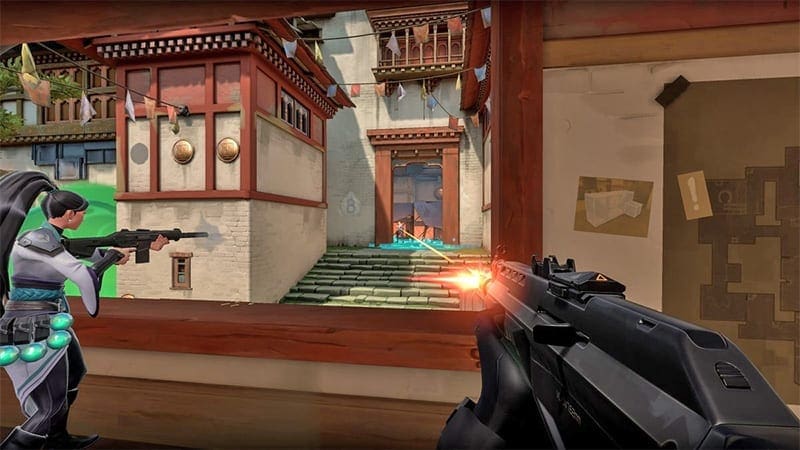 by in
Entropiq have announced their expansion into the VALORANT esports scene with the signing of a Polish/CIS roster headlined by Counter-Strike: Global Offensive veterans Sebastian "NEEX" Trela and Vladyslav "arch" Svistov.
Entropiq are a newly formed Czech esports organisation which made its first appearance in the esports competitive scene in early 2020 with PlayerUnknown's Battlegrounds and Hearthstone rosters.
Both of their inaugural rosters have already achieved some success in their competitive endeavours, which ushered Entropiq to further expand their reach with a VALORANT roster that was announced this Thursday on the organisation's official website.
The newly formed international VALORANT roster will feature three former CS:GO players in NEEX, arch and Michał "MOLSI" Łącki who have almost 18 combined years of experience playing Valve's first-person tactical shooter. Joining the three FPS veterans are Mikhail "Duno" Fokin and Egor "chiwawa" Stepanyuk, who have been involved in the VALORANT competitive scene for the past three months while playing together at a Russian VALORANT team Worst Players and most recently at TBD.
NEEX will take over as the captain of the Entropiq's VALORANT roster as a well-known Polish CS:GO veteran who began his esports career in December 2014 with Black Ravens. Throughout his long and illustrious career, NEEX played for 12 different esports organisations, however, he is mostly known for his 11-month stint with Izako Boars roster in 2019, who he led to a plethora of titles in national and C-tier competitions.
Most recently, NEEX was seen playing with SMASH, before he announced his retirement from the competitive CS:GO scene in April. Shortly after his departure CS:GO scene, NEEX made his debut appearance in VALORANT when he led Bombardiers to a gold medal at CheckMate Gaming Tournament – Europe #1 and later played for several other VALORANT stacks including Team izakooo, Fordon Boars, Team davidp, Team Poland and Team Izak.
His compatriot MOLSI was first spotted in the competitive esports scene in July 2017 with Gdans Lions and while he also enjoyed a relatively long career as a CS:GO pro, it was not until he joined PACT in early 2018 when MOLSI made a name for himself, by winning a handful of C-tier competitions. He later built on that success with AVEZ, with which he won bronze from Polska Liga Esportowa S7 Grupa Mistrzowska – Finals.
Arch as the third and last ex-CS:GO pro is also the most experienced individual on Entropiq's VALORANT roster, who began his esports career in October 2013 with LAN DODGERS. He later played for 17 esports organisations, most notable of which being Team Spirit, GameZone Esports and K1ck eSports Club.
After retireing from CS:GO in April, he joined Worst Players' VALORANT roster where he played alongside his new teammates Duno and chiwawa. The trio helped Worst Players to a few notable accolades including a bronze medal at the Take The Throne #7 and gold from Twitch Rivals: VALORANT Launch Showdown – Europe #2.
Entropiq's VALORANT five-man roster was already seen competing together at the Mandatory.gg Cup earlier this month, where they drew a lot of attention by reaching a top-eight finish after beating prominent VALORANT squads such as FABRIKEN and fish123 while playing under a provisional name TBD.
"We want to be one of the best teams in Europe," said NEEX in the announcement post on Entropiq's official website.
"In the short term, we want to build a dominant team with strong personalities and keep working steadfastly. Our long-term ambition is to be the best in Europe-or among the best," added arch.
With the formation of a VALORANT team, Entropiq now field rosters in four esports titles including PUBG, FIFA 20 and Hearthstone. As revealed on their website, the Czech esports organisation will look to expand to Dota2 and Counter-Strike: Global Offensive in the near future, however, no dates have been set as of yet.