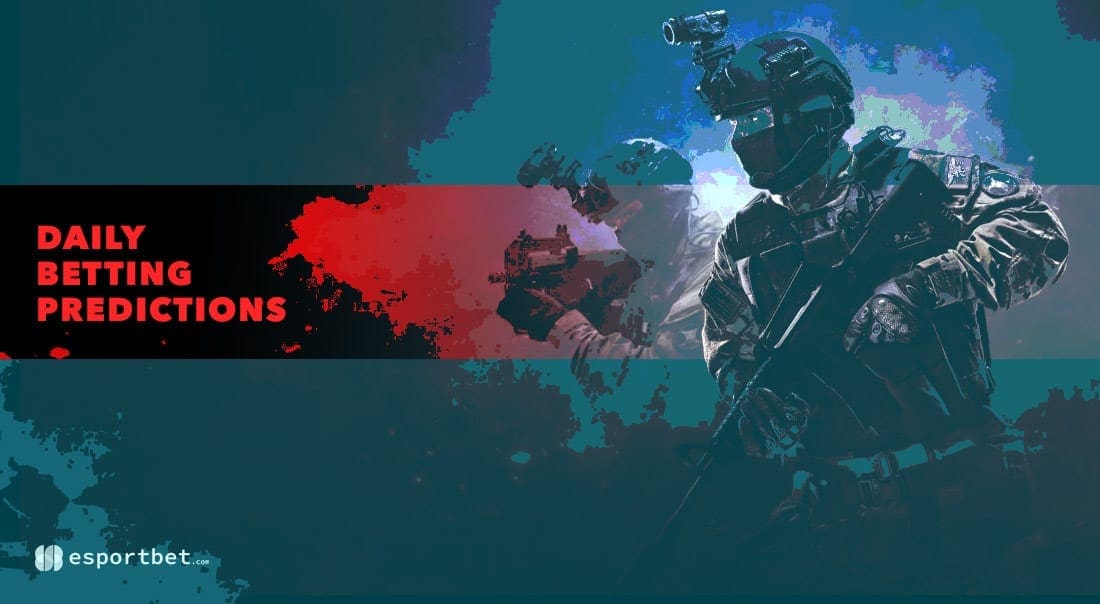 by in
ESB's free Counter-Strike: Global Offensive betting picks for Tuesday, September 6, focus on a pair of Elisa Invitational 2022 Fall matches. Here are our selections for Tricked Esports vs 777 Esports and Hotspurs vs Sashi Esports, with top CS:GO betting odds courtesy of BetOnline.
---
TRICKED ESPORTS vs 777 ESPORTS CS:GO BETTING & MATCH DETAILS

Best Odds:
Tricked -200 at BetOnline | 777 +151 at BetOnline
When:
September 6, 2022 | 11:00 CEST
Watch Live:
Twitch (https://www.twitch.tv/elisaesports)

Tricked Esports and 777 Esports will lock horns on Tuesday, in the fourth round of Elisa Invitational 2022 Fall, for the first time since October 2021, when 777 Esports won 2-0. However, the teams fielded different rosters then, so past results don't mean much.
Tricked Esports enter this match with a 3-3 record across their last six outings and a 1-2 record at Elisa Invitational, which is far from great. Their only win came against schadE halt (2-1), who ended up getting disqualified from the event due to suspected match-fixing, but they've lost the next two outings against MASONIC (1-2) and B8 (0-2).
777 Esports hold the same 1-2 record, with defeats against B8 (0-2) and Hotspurs (0-2), while their sole victory came against KOVA, who 777 Esports defeated last Monday. While competing at Elisa Invitational, 777 Esports have also attended other tournaments but have been largely unsuccessful and have managed to win only half of their last six bouts.
Results-wise, there isn't much to separate Tricked and 777 Esports, nor would we say that one team is significantly more talented than the other. Tricked have better brand recognition, which explains why they're priced as the favourites, but we wouldn't bet on them at -200. The value is with 777 Esports.
---
HOTSPURS vs SASHI ESPORTS CS:GO BETTING & MATCH DETAILS

Best Odds:
Hotspurs -140.85 at BetOnline | Sashi +108 at BetOnline
When:
September 6, 2022 | 14:00 CEST
Watch Live:
Twitch (https://www.twitch.tv/elisaesports)
Hotspurs and Sashi Esports are just one win away from locking a spot in the playoffs, which is impressive considering no one expected either of the two teams to make it to the next stage. But it's not like Hotspurs or Sashi had to face any tough opponents.
Sashi Esports have lost their first match against EYEBALLERS and won the next two against KOVA and 00 Prospects. On the other side, Hotspurs lost against Into the Breach in round one and have since picked up two easy wins against 777 Esports and Dynamo Eclot.
Based on those results, it's hard to say which is the stronger team, and even from-wise, Sashi and Hotspurs are evenly matched, seeing how both are 3-2 across their last five outings. Hotspurs have looked slightly better in their last fixtures, but that's only due to Anton "magi" Alevärn with a 1.24 average performance rating across the last three months.
Magi will be tough to stop, but that doesn't mean Sashi Esports can't win or at least force a close series. We like over 26.5 rounds on the first map at -119.05.