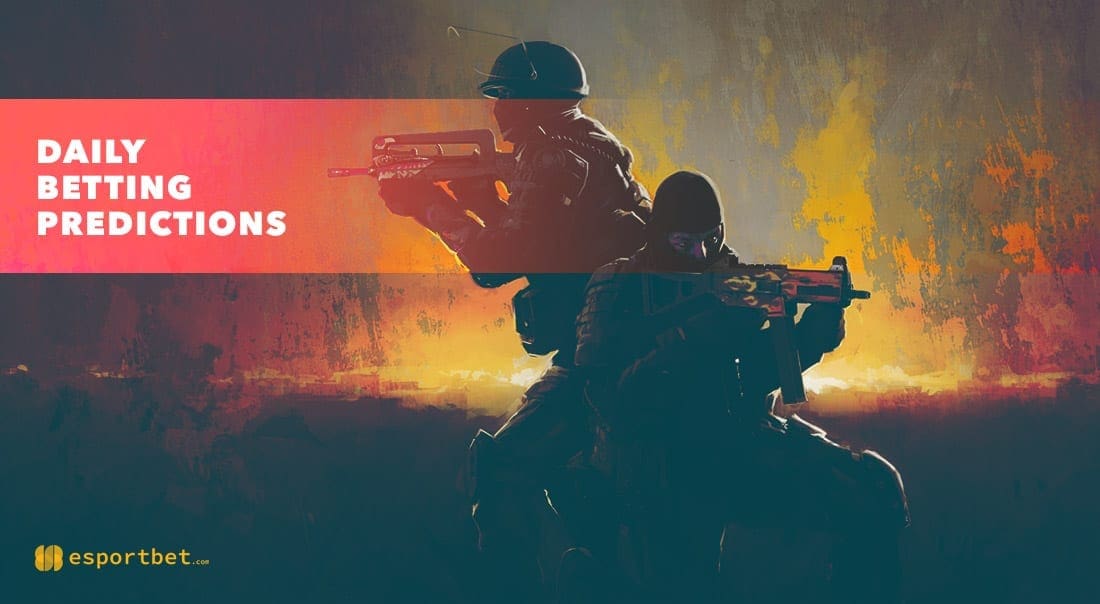 by in
ESB's free Counter-Strike: Global Offensive betting predictions for Tuesday, September 13, focus on a pair of Elisa Invitational Fall 2022 Main Stage bouts. Here are our picks for BLUEJAYS vs Sashi Esports and SAW vs EYEBALLERS, with esports betting odds courtesy of BetOnline.
---
BLUEJAYS vs SASHI ESPORTS CS:GO BETTING & MATCH DETAILS

Best Odds:
BLUEJAYS -250 at BetOnline | Sashi +175 at BetOnline
When:
September 13, 2022 | 11:00 CEST
Watch Live:
Twitch (https://www.twitch.tv/elisaesports)

Sashi Esports and BLUEJAYS will clash on Tuesday in the second round of the Elisa Invitational Fall 2022 Main Stage, which, according to the latest CS:GO betting odds, should be a fairly one-sided affair. But we're not as excited about BLUEJAYS as the market seems to be.
BLUEJAYS might be a more accomplished team, but it's not like they've achieved anything noteworthy this season. Moreover, BLUEJAYS are 3-5 since the turn of the month, and their only three victories came against lesser teams in KTRL (2-0), X (2-0), and Partizan (2-1).
Sashi Esports have not achieved anything outstanding of late either, and their performances against KOVA (2-1), 00 Prospects (2-1), and Hotspurs (2-1) in the first stage of the tournament left a lot to be desired. But even though Sashi have not looked better than BLUEJAYS, they also haven't performed much worse.
This is a clash between two CS:GO teams whose chances of reaching the playoffs are slim to none, and even though BLUEJAYS have achieved more over the year, they haven't shown enough to earn -250 favouritism. This is a spot where you hold your nose and take the underdogs.
---
SAW vs EYEBALLERS CS:GO BETTING & MATCH DETAILS

Best Odds:
SAW -222.22 at BetOnline | EYE +166 at BetOnline
When:
September 13, 2022 | 14:00 CEST
Watch Live:
Twitch (https://www.twitch.tv/elisaesports)

SAW enter Elisa Invitational 2022 Fall Main Stage as one of the eight directly invited teams, automatically making them one of the main favourites to go all the way. That's fair, and looking at what the Portuguese squad have produced over the last couple of weeks, it's hard to doubt them.
At the end of August, SAW won European RMR Open Qualifier with an incredible victory against Astralis (16-12). Although you could argue that it was a fluke, SAW have done enough throughout the event to earn some respect – beating the likes of Anyomo Esports (2-0), GamerLegion (2-0), and 1WIN (16-9).
Their next opponents, EYEBALLERS, have also achieved some success, but mostly in lesser events. Notably, EYEBALERS attended the European RMR Open Qualifier in August but were largely unsuccessful and placed 17th-32nd with defeats against GamerLegion (7-16) and Eternal Fire (6-16).
SAW look much stronger than EYEBALLERS, and even though Christopher "MUTiRiS" Fernandes-led squad can be a bit inconsistent, they shouldn't be losing games like this.