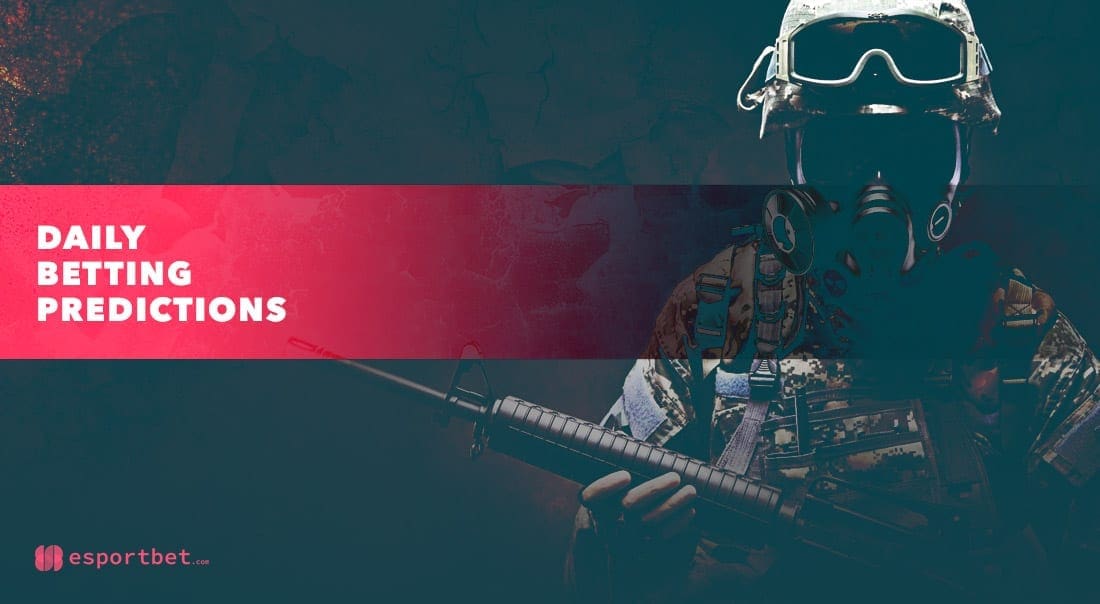 by in
Elisa Invitational Fall 2022 continues on Thursday, August 25, and eSportBet.com is back with a pair of free Counter-Strike: Global Offensive betting predictions. Our picks focus on EYEBALLERS vs JANO Esports and Into the Breach vs B8, with top esports betting odds courtesy of BetOnline.
---
EYEBALLERS vs JANO ESPORTS CS:GO BETTING & MATCH DETAILS

Best Odds:
EYEBALLERS +100 at BetOnline | B8 -138.89 at BetOnline
When:
August 25, 2022 | 11:00 CEST
Watch Live:
Twitch (https://www.twitch.tv/elisaesports)
EYEBALLERS took care of business last Monday when they defeated Sashi Esports (16-11, 16-12) in the first round of Elisa Invitational Fall 2022. Although it wasn't the cleanest performance from Robin "flusha" Rönnquist and his crew, the Swedes did enough to advance into the next round.
JANO Esports were just as impressive against KOVA Esports earlier that day when they won 16-11, 16-13. But even though JANO and EYEBALLERS both won their opening games, it's tough to take much from those wins, knowing that KOVA and Sashi are two of the weakest teams in the tournament.
Since their win against Sashi Esports, EYEBALLERS have played four games and won just one (16-14 vs Team Finest) but lost against GamerLegion (7-16), Illuminar Gaming (1-2), and Eternal Fire (6-16). JANO, on the other side, have played two official matches against Into the Breach (1-2) and KOVA (2-0).
Due to EYEBALLERS' poor form ahead of this bout, it's fair to question their chances to win, but it's not like they have to face a tough opponent. Despite their losing streak, we like EYEBALLERS better at the offered CS:GO betting odds.
---
INTO THE BREACH vs B8 CS:GO BETTING & MATCH DETAILS

Best Odds:
ITB -138.89 at BetOnline | B8 +100 at BetOnline
When:
August 25, 2022 | 14:00 CEST
Watch Live:
Twitch (https://www.twitch.tv/elisaesports)

Into the Breach edged past Hotspurs (2-1) on Thursday after losing the opening map (10-16 on Mirage). Their next opponents, B8, were far more efficient in their first match when they defeated 777 Esports (16-8, 16-9), despite having to play with Denys "amster" Liashenko on the first map.
Since then, B8 have played three games, against Fnatic (4-16), Movistar Riders (16-9), and AVANGAR (16-9). On the other side, Into the Breach have played just two against Eternal Fire (16-14) and HAVU (13-16).
On paper, there doesn't seem much to separate these two CS:GO squads, but B8 have looked much better of late, and it seems like Into the Breach are priced as favourites purely due to the brand recognition. Moreover, B8's Arseniy "cptkurtka023" Derevinskiy and Artem "r1nkle" Moroz are in phenomenal form, averaging a 1.20 and 1.25 rating respectively over the past three months.
Into the Breach are a solid team, but the betting markets seem to underestimate the young Ukrainian squad, who have shown enough to earn our trust.