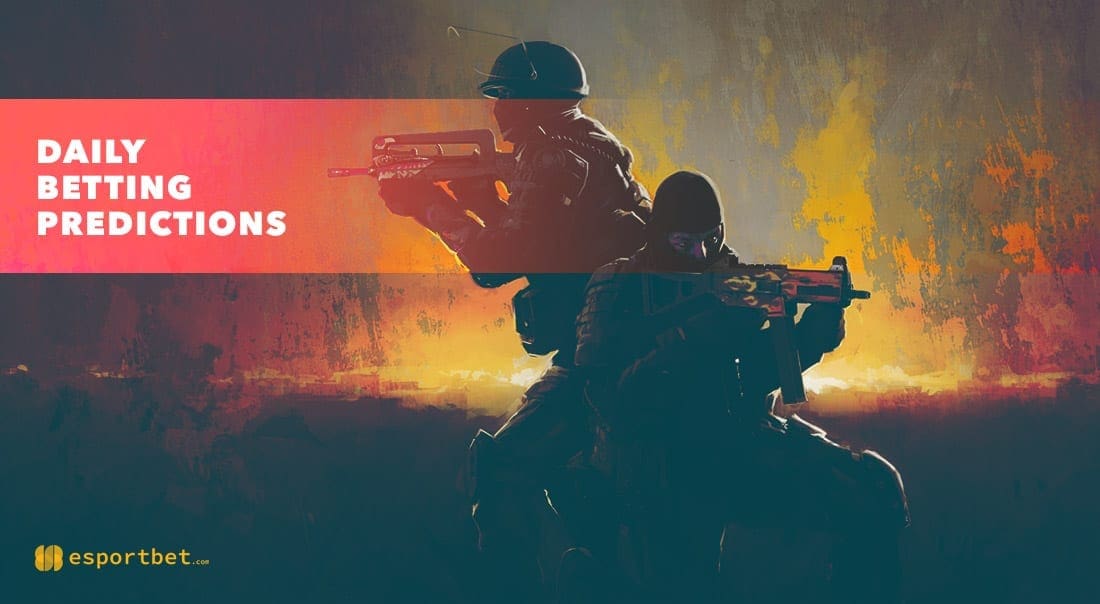 by in
The first round of the Contenders Stage at Elisa Invitational Fall 2022 continues on to day four with two best-of-three series on August 18. Below are ESB's best bets for both of Thursday's matches, with odds courtesy of the top-rated CS:GO betting sites for gamblers in United States.
---
TRICKED ESPORT vs SCHADE HALT CS:GO BETTING & MATCH DETAILS

Best Odds:
Tricked -344.83 at BetOnline | schadE +245 at BetOnline
When:
August 18, 2022 | 11:00 CEST
Watch Live:
Twitch, Elisa Esports

The first series of day for the 2022 Elisa Invitational Fall Contenders Stage will have the world no.71 Tricked taking on the unranked schadE halt in a best-of-three battle.
Tricked ended the first half of the 2022 CS:GO season with a second-place finish in the 20th season of the POWER Ligaen Series when they lost 0-2 to MASONIC in the grand final. Before that, Tricked had bested B8, Anonymo and DREAM to win three of their last four series, with two of those wins coming in their run to a fifth-eighth finish in Esport Tour 2022 Series 2.
Since coming back from the mid-season break, Tricked were invited to the SteelSeries Nova Invitational 2022 and lost 14-16 to FaZe in the first round of the event, earning the boys a little $1,000 prize for playing in the four-team event. The boys from Tricked will have learnt a lot from their one-off match with FaZe, and that should hold them in good stead for this upcoming series.
SchadE halt have only been a registered CS:GO roster for a week now, so to say they are new to the CS:GO world would be an understatement. Indeed, this will be their first tournament appearance. Three of the members on the schadE halt roster have transferred over from the now-disbanded Entropy team that ranked 194th in the world back in May of this year.
Given that Tricked are a well-known CS:GO organisation with a decent roster, it is hard to tip against the series favourites. We will be taking them at the map line at BetOnline.
---
INTO THE BREACH vs Hotspurs CS:GO BETTING & MATCH DETAILS

Best Odds:
ITB -909.09 at BetOnline | Hotspurs +500 at BetOnline
When:
August 18, 2022 | 14:00 CEST
Watch Live:
Twitch, Elisa Esports

The second and final series of day four showcases one of the highest-ranked teams in this event, Into the Breach, who will take on another team on debut, Hotspurs.
Into the Breach come into the Elisa Invitational Fall Contenders Stage as the second-ranked team, currently sitting at no.55 in the world rankings. ITB will begin their campaign on a six-game win streak having beaten JANO, HAVU, ENCE Academy, VISU, 1PIN and KjlACCHblE over the last month, all in best-of-three series.
During this win streak Into the Breach have won two events: an ESEA Summer 2022 Cash Cup 2 Europe and the Assembly Summer 2022, netting themselves over $10,000 in prize money combined. They will be looking to extend their win streak to seven games and there is every chance they will here.
Hotspurs have only been a registered CS:GO roster for a matter of days. Three of the players on this squad have transferred over from the disbanded X Gamer team. This will most likely be a learning curve for this roster as they learn to play with one another. They are massive outsiders in the betting markets for this match, and for good reason.
While Into the Breach should be winning this series comfortably, the lopsided nature of the match markets means we've had to delve a bit deeper to find some value. Invest your money on under 24.5 rounds in the first map; it will be Tricked's pick first up, and they should be winning convincingly.
Under 24.5 total rounds (Map 1)