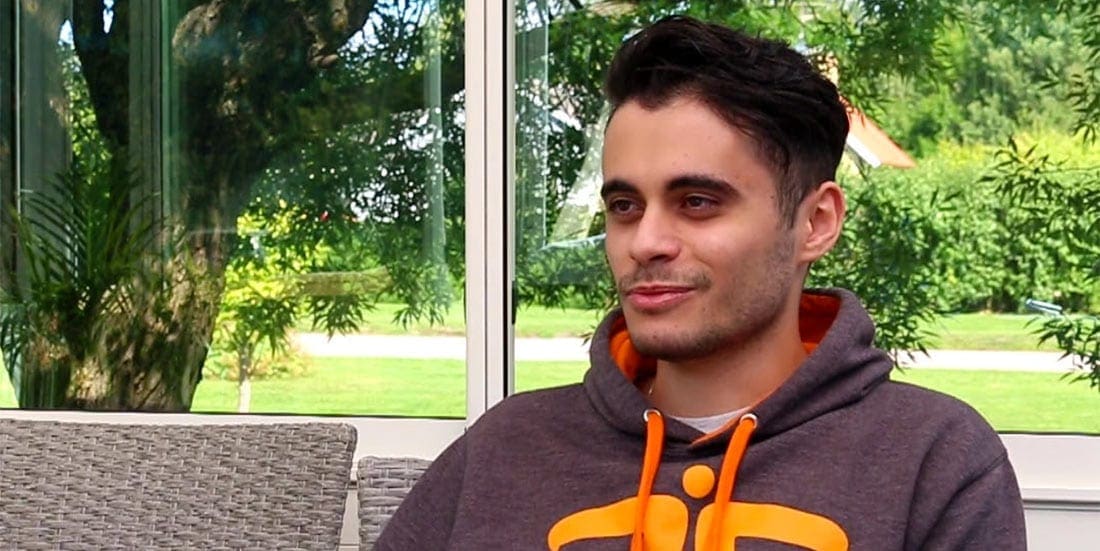 by in
TOP Swedish esports team Fnatic have signed Maikil "Golden" Kunda Selim to its CS:GO roster on a permanent basis, after he spent five months with the team on loan from Cloud9.
The 25-year-old In-Game-Lader has earned a permanent spot in the Fnatic's CS:GO roster earlier this Friday, January 17, thus committing his future to the team which dismissed him from the roster in June 2018.
Golden's career as a professional CS:GO player started in 2016, when he joined a Swedish stack visomvet for a short stint before moving to Fnatic Academy in August the same year. After spending one year with the academy roster, Golden earned his spot in Fnatic, where his career as an esports athlete took off and reached new heights.
Golden joined Fnatic in August 2017 and shortly after led his team to ESL Pro League S6 – Europe, and ECS S4 – Europe titles. By the end of the year Fnatic had also clinched a fourth place at WESG 2017 Europe Finals and third-fourth place finish in ESL Pro League S6 – Finals, as well as ECS S4 – Finals.
Since Golden's arrival, Fnatic were on the rise and in March 2018 won IEM Katowice title, as well as WESG 2017, which catapulted them to the second spot in the global rankings.
Unfortunately, Fnatic slowed down in the months that followed which ushered a roster reshuffle that ultimately led to the benching and later the departure of Golden from the team. Golden left Fnatic in August 2018, when he joined Cloud9 in North America. A month later, Fnatic also benched and dismissed Robin "flusha" Rönnquist, who joined Golden at C9.
The Swedish duo spent the next year in North America, struggling to see any success with their new team. During his time at C9, Golden has been moved on and off the active roster, as medical issues kept him in a competitive limbo, which forced him to miss several crucial events.
Due to C9's failure to reach the results they were aiming to achieve, they went through several roster changes and eventually decided to let Golden head back to Sweden to join Fnatic on loan in mid-September 2019.
Alongside the arrival of Golden, Fnatic also re-signed flusha, who parted ways with C9 in March and was since a free agent. The arrival of the Swedish duo to Fnatic was greeted with a lukewarm reception from the CS:GO community, seeing how neither have been playing at their peak for quite some time. That said, all the doubts soon vanished as Fnatic went on to win DreamHack Masters Malmö in October, ending their 19-month long trophy-less period.
In the months that followed, Fnatic also claimed silver at StarSeries & i-League CS:GO Season 8, ECS S8 – Europe and ESL Pro League S10 – Finals, as well as third-fourth place finish at ECS S8 – Finals, which catapulted them to the third spot in the global rankings. As of January 2020, Fnatic are No.4 in the world based on HLTV Global Rankings, trailing only Team Liquid, mousesports and Astralis.
The impressive results Fnatic have put up since Golden returned inspired them to offer the Swede a permanent spot in the team, which he accepted Friday, January 16. This will be his second stint as a full Fnatic member after playing for the team in 2017-2018.
Fnatic will make their first appearance of the year will come at IEM XIII – Katowice, which will kick off on February 25, 2020, with their squad as follows:
Jesper "JW" Wecksell
Freddy "KRIMZ" Johansson
Ludvig "Brollan" Brolin
Robin "flusha" Rönnquist
Maikil "Golden" Selim -IGL
Andreas "Samuelsson" Samuelsson (coach)
More esports news